Transparency is a big thing right now.
Companies are encouraged to be more transparent on pay, how they recruit, their culture and more.
But you also need to be more transparent about what you've done and how you've made a difference and what's important to you.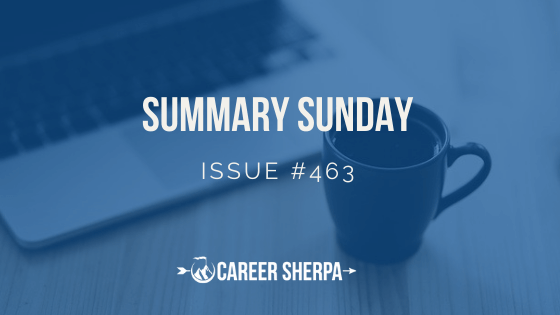 This week's summary includes articles that touch on transparency.
Teal's job search offer
Research an organization's structure
Take action on who's viewed your profile on LinkedIn
Ask questions during the job interview
Use stories on your resume
Use video to be more transparent
Discover data in The Survey of Working Arrangements and Attitudes
The value of taking notes during meetings
Take advantage of the tools and resources available to uncover information and promote yourself!
JOB SEARCH
Teal's Offer To Help | LinkedIn post
Every day for the next 10 business days, Teal will be releasing content to help supercharge job searches. Below is their offer:
💌 Sign up if you want to receive daily tips in your inbox. (You don't have to subscribe to access the content—but sometimes a gentle nudge helps.)
✔️ Make a copy of our free 10-day job search plan and workbook, which offers step-by-step guidance on how to jump-start a job search.
✨ We'll post action items to social media each day to help job seekers, so check back for the latest.
🎥 Explore our free database of classes and pre-recorded virtual events, designed to guide anyone through every step of the job application process.
David Fano will be my guest on LinkedIn Live on Tues. Feb. 22 at Noon ET
The Organizational Chart: No Longer a Hidden Secret | Briefcase Coach
Have you always wanted an easier way to research a company's organizational structure? Now you can. See 5 ways to use data from The Org. Sarah Johnston writes: "Transparency is key to any relationship and a peer to the boss is no different. An organizational chart can be invaluable in creating transparency. It is crucial for all employees of an organization to understand where their role sits in the organization, the functional divides, and the chain of command."
Sarah will be a guest on LinkedIn Live March. 1 at Noon ET and we will discuss ways to use this research tool.
LINKEDIN
How Valuable is LinkedIn's 'Who Viewed Your Profile' Listing? | SocialMediaToday
43% of respondents said they HAVE made a valuable connection based on "Who's Viewed Your Profile." Do you follow up when someone has viewed your LinkedIn profile? (By the way, LinkedIn is the only social media platform that shows you who has looked at your profile.)
INTERVIEWING
A Sampling of Questions Job Seekers Should Ask During Interviews
RESUMES
If you are trying to create great content for your #resume — tell a story. | Career Impressions
Stories sell! See an example of how to improve your resume by adding stories.
What's the Deal with Video Resumes: Good or Bad? | CareerBrandVideos
When you think video for personal branding in job search and career, your first thought may be video resumes. But is this the best option? See the pros and cons.
WORK FROM HOME #WFH
The Survey of Working Arrangements and Attitudes was founded in May 2020 in response to the dramatic impact of COVID-19 on working arrangements. It is a monthly online survey run jointly by the University of Chicago, ITAM, MIT, and Stanford University.
Nick Bloom, Stanford Economics Professor, Research on Working From Home, co-founder tweeted
How is the 70 minutes saved each day by #WFH (60 from less commuting, 10 from less personal grooming) used? About 30 minutes (40%) on work, 25 minutes (35%) on leisure, and 15 minutes (25%) on chores and childcare.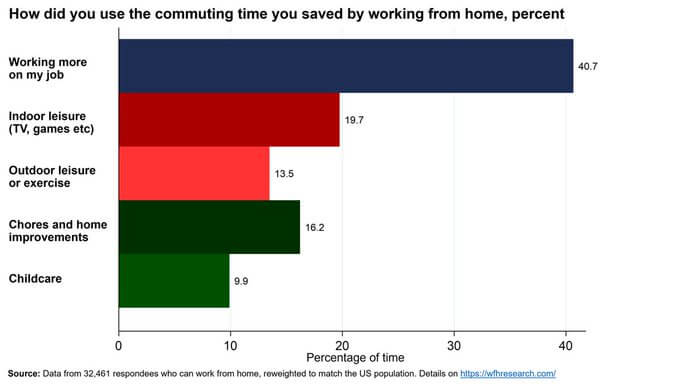 CAREER
How to Capture Valuable Notes From Every Meeting | Inc.
Whether the meeting is virtual or in-person, capturing notes (action items and updates) is important! Here are tips on how to make this happen.
Do you want to receive Summary Sunday each week?
The post Summary Sunday: Issue #463 appeared first on Career Sherpa.