Goldman Sachs and Morgan Stanley estimate that the metaverse economy could be worth as much as $8 trillion. This appeared in a recent article on Bitcoin.com on October 13, 2022.
As we begin a long journey for banking and other industries into the metaverse, I am beginning to think through the implications for data analytics in the metaverse. In contrast, this is no longer utterly white space the thinking around what data analytics and, more importantly, at this stage, what data analytics platforms will power metaverse is emerging.
---
Where Are We?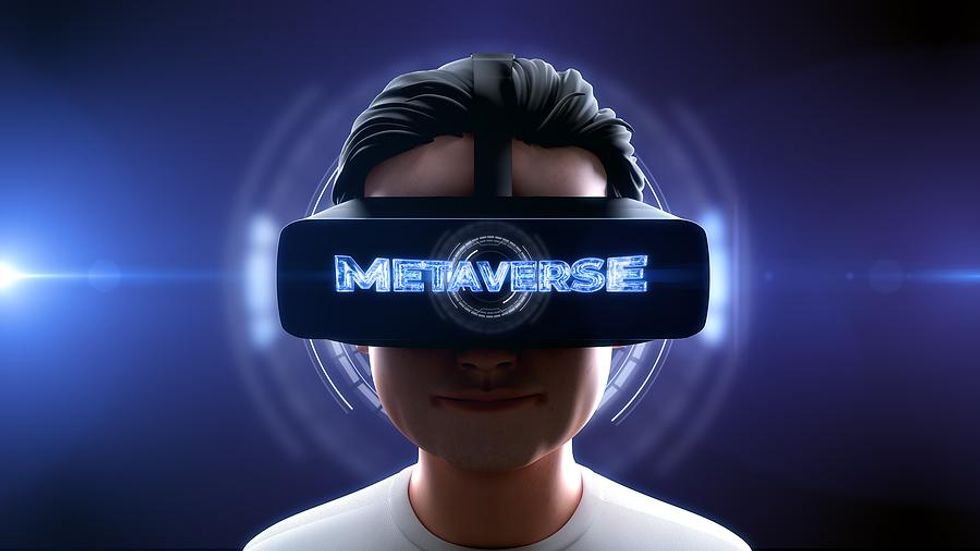 So overall, regardless of data analytics, we know that the metaverse has a few underpinnings.

A metaverse is a place in the virtual world for communities to come together and socialize, play games, work, learn, and share experiences. There are a few powerful platforms where these community interactions can happen. Recently, Mark Cuban was quoted as saying if you haven''t built a community already that can migrate to the metaverse, the metaverse isn''t the place to build a community from scratch. This probably makes sense, given the low numbers of prospects and people inside the platforms today. Companies like Disney and Facebook, which have built large communities, are a good fit for the metaverse. Many industry pundits consider the metaverse more of a multiverse than a metaverse. I consider the metaverse to be more of a channel, and marketers will need new metrics to measure this channel. In addition, consumers will need access to new AR and VR tools to access the metaverse, which will have implications for nearly everything the firm does: support, training, partnerships, marketing, risk, and more.
The other big area of focus, as I understand it, is the buying and owning of property in the metaverse, which is offered thus far on specific platforms. If I can, I will keep the article strategy and refrain from name-dropping platforms. This requires the establishment of a cryptocurrency wallet, as most of these platforms require payment in cryptocurrency such as Ethereum. These properties are like property in the physical world; they are owned and can be rented out, and the unique address is tied to the blockchain. I invite you to join the platforms and explore these ideas yourself. There are metaverse brokers who buy and sell property in the metaverse and also can rent your property.
Another principle of the metaverse is the portability of assets meaning the assets on the land in the metaverse can be moved around the metaverse, and right now, it is unclear who will do this piece, or exactly how it works, but I assume it''s tied to the blockchain. NFTs and cryptocurrencies will be a big part of this. Banks could play a role in digital asset management, and clearly, payments and wallets are a big part of how you pay for things in the metaverse.
I will only discuss one or two use cases in this post that are externally or customer-facing. Still, many use cases for metaverse can be executed inside a bank or firm, from onboarding employees to training. Training for data analytics in the form of gaming in the metaverse presents a unique opportunity for entrepreneurs. But any investment in the metaverse at this time is extremely high risk and is unregulated. Any of these platform companies could go belly up, and from what I am hearing, the user experience on some of the metaverse platforms is poor; even the employees of these companies don''t want to use them.
First Mover Advantage:
If we recall, when Mark Zuckerberg led Facebook to be app driven and led the company to be a mobile-first company, he was right about that. But we have countless examples in the tech world where being first meant being wrong about a trend or a technology. So, if right, I would say that the strategies firms are pursuing now can vault them ahead, but if the metaverse morphs into something else, firms may experience first-mover advantage risk and be replaced by the next wave of firms who have a better idea. This is all unknown but worth pointing out. Also, perhaps one clear point is that the metaverse can be viewed through an omnichannel lens as, like the shift to digital, this is a shift to a virtual world.
Where Are We Going?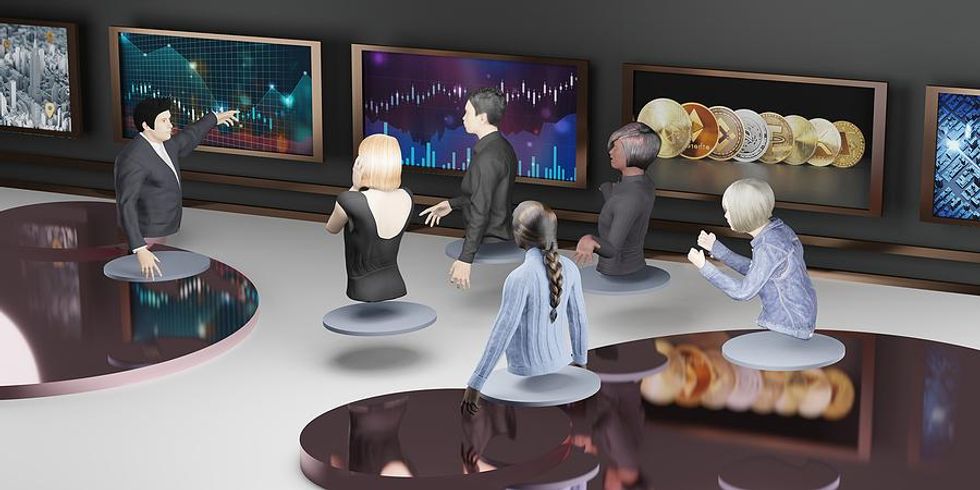 Banks need a strategy for the metaverse. Use cases in strategic marketing in the metaverse for banking.
Customer Experience
One way to get control of your finances is to use the metaverse rather than online banking to get a more detailed/visualization/ 3D picture of your bank accounts through AR/VR applications. This approach will make planning, saving, and creating budgets easier and provide new data visualization capabilities.
Next-Gen Bank Is Not Only Digital; It Is Virtual:
Suppose you think about the many functions of a physical branch and why people go to the bank. This may take some of the pain out of classic banking transactions in the brick-and-mortar world, making them more accessible and the entire process more customer-centric and easy. The idea that the metaverse (a tech and AI solution) could make what is supposed to be a relationship-driven and customer-focused business more humane is the subject of much chatter in the industry. Some of the activities to migrate to the metaverse:
For example, closing a loan or a real estate transaction. A mundane yet sometimes dreaded task can be done quickly from the comfort of one''s home with the metaverse.
Perhaps the metaverse will finally make analytics segmentation/personas easier to adopt by giving consumers guidance and advice depending on the wealth tier. For example, in analytics circles, we talk about recommendation engines, simulations, and optimizations to do either next best action or scenario planning in real time with the customer.
Well, now in the metaverse-verse future state, with a virtual private wealth banker or banking consultant, we can serve up several options, and you can take as long as you like to ponder them and make changes to your investment strategies. The consumer can set constraints and pull in accurate account information across all their institutions that agree to partner and share and be open in the metaverse with the touch of a button.
How Do We Get There?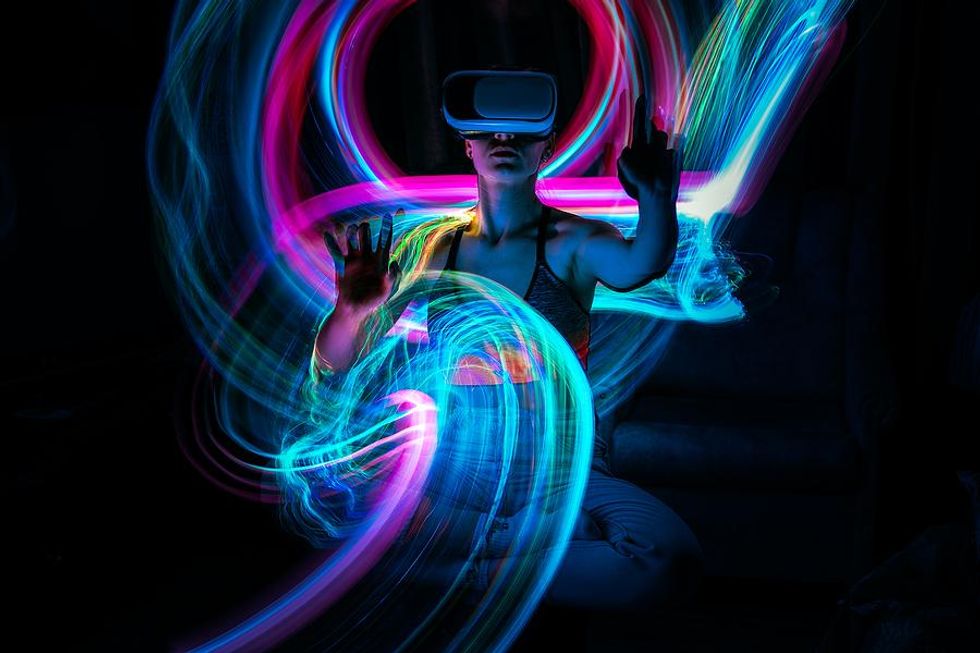 Going under the hood of the metaverse to discover what it takes to make this happen. What type of data analytics platforms will be leveraged in the metaverse? I will not go deep on this as the post could be hundreds of pages long but let me give you the essential technologies that will be needed:
A modern, customer-centric data analytics and CRM architecture will need to be built out to power up these capabilities in the metaverse. These are not new ideas, but the combinations of skill sets, technologies, and people will be needed to meet the metaverse moment. Typically, what I am about to list would be laid out in DA architecture circles in layers: connect, ingest, process, storage, analytics, consumption, and more. I will highlight the big rocks below, but more is needed: a mega metaverse DA ecosystem (MME) to make the metaverse a reality.
Capabilities that firms can no longer live without!
1) A customer data platform/digital marketing platform. This is the infamous 360 view, but it is a next-generation version that joins customer experience with the measurement of outcomes.
360 view of customers and prospects will become more critical than ever
Pega and Adobe marketing automation stack/ecosystems (many tools)
CRM tools such as Salesforce.
A plethora of channel point solutions
2) An open garden in the cloud: I don''t think the metaverse will get traction if it''s a closed garden.
Identity resolution and identity graphs are vital
Information security strategy and skill sets
This might include data staging and storage tools such as snowflake, which everyone knows I am a massive fan of. See previous posts. Remember, there are many layers in the cloud, for example, lakes, for unstructured data and structured data like SQL.
Like open banking, we will need open easy-to-connect platforms because of the communities and partners we will need to work with in the metaverse.
Data fabric and mesh
3) Very thoughtful API and integration strategies to connect to other communities.
4) Real-time decisioning and streaming data: Kafka and Cassandra and more. This will become utterly mainstream in the metaverse as the metaverse is all about real-time interactions. Pega customer decisioning engine. The properties in the metaverse, like some aspects of digital, are always on and always there. So, the exchange will need to be real time.
5) Analytics layer: This could include tools like data bricks, SAS Viya (yes, SAS Viya is still viable; they have made progress), Tableau, and PowerBI for self-service analytics.
6) Data science layer: Such as ML automation and operations. Machine learning will become an essential metaverse capability serving as metaverse infrastructure (MI). The metaverse is a massive opportunity for data science as machine learning will drive everything in the metaverse and will no longer be just a supporting role. The career path for data scientists will be excellent with the metaverse.
7) Database operations (dev ops) and data governance layers. Data governance is a huge conversation; I have covered this in previous posts.
As of this writing, many platforms are emerging for the metaverse. We look forward to seeing how all these components evolve into a cohesive metaverse marketing and business strategy. From the Analytics Hall of Fame perspective, the other opportunity is to create training for data analytics and technical training in the metaverse.
I look forward to hearing your thoughts about the metaverse. What aspects do you think will gain the most traction? When do you think the adoption of the metaverse as a full-on channel will occur?