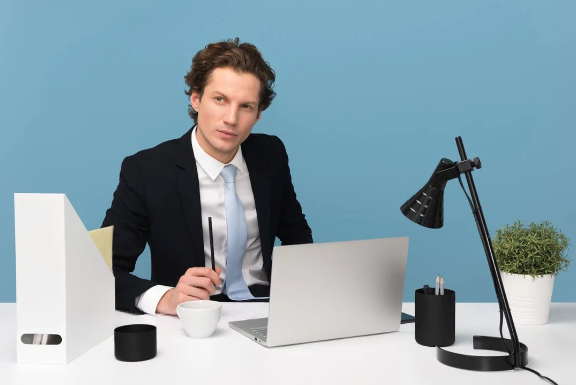 If you want to establish a career as a business management professional, you need to have a clear idea of what you want to be. There is a wide range of business management positions available, so you need to make a decision as per your skills and qualifications. From marketing to sales manager, finance manager to supply chain manager, you have plenty of options to explore, so you must make a decision accordingly. 
Also, it is better to consult a professional on the position that you are interested in. For example, if you want to be a marketing manager, you need to consult a marketing manager with good experience. It will help you learn about the duties of a marketing manager and how you have to lead the marketing team. In this way, you will be able to know whether you can do justice to the responsibilities of this position or not. Professional individuals with years of experience know the dos and don'ts of a particular business management position. Hence, they can provide you with useful insights. It can make decision-making easier for you by helping clear your doubts and confusion.
Without further ado, let's find out some high-paying jobs in business management.
Chief Executive Officer
Chief executive officers offer their services in the private and public sectors. It is one of the highest-paying positions in business management. As a chief executive officer, you are supposed to plan, coordinate, and manage the company's operations. You must earn at least an MBA to qualify for this position. For convenience and flexibility, you can consider virtual education platforms.
In such a case, MBA online no GMAT (graduate management admission test) required degree can be the perfect fit for you. You can skip taking the admission test by opting for such a degree program. But your previous academic record is crucial as your admission depends on it. So, if you plan to join a top business company as a chief executive officer, you need to keep these points in mind. The average annual salary of chief executive officers is $184,460.
Sales Manager
Another high-paying job in business management that you can opt for is the sales manager position. While working in this position, you are supposed to lead the sales team and work with them to fulfill the sales target. Also, you need to hire and train individuals by guiding them about different techniques to close more sales efficiently. Sales managers are also supposed to create a results-driven sales plan that can help improve ROI, profits, and overall selling strategies.
You must understand that you can only get a high-paying job as a sales manager if you have the right skills and experience. Selling is an art, and you need time to master this art. Also, you need to work on your communication skills to be a successful sales manager. It can enable you to deal with dissatisfied customers and convince them to make a purchase. The average annual salary of the sales manager is $126,640.
Marketing Manager
If you love the field of marketing, then this position could be the right fit for you. As a marketing manager, you should come up with unique and results-driven marketing ideas. You need to create engaging marketing campaigns to help the company effectively market its products and services. Also, you have to lead a marketing team, so you need to set good examples and implement effective strategies by staying within the budget.
To become a good marketing manager, you should be able to analyze the competitor's data smartly. By doing this analysis, you will get an idea of what your competitors are doing, so you can create unique marketing strategies to outsmart them. It will help your company gain cutting-edge over competitors and, most importantly, increase your professional worth. The average annual salary of the marketing manager is $154,470.
Business Development Manager
Business development managers are supposed to play an important role in the expansion of businesses. They are responsible for looking for new opportunities for business partnerships with potential clients to increase the current revenue of the company.
Also, as a business development manager, you should get in touch with companies and people who can help your company with new ventures. You are expected to build a vast and solid business network to convey the brand values of a particular company to as many people as possible. From cold calling to advertising campaigns, you need to leverage different techniques to fulfill your duties to enhance the business growth of a particular company. The average annual salary of the business development manager is $128,928.
Financial Manager
Financial managers are supposed to keep track of the finances of the company. They have to create financial reports to make a positive impact on the business decisions and plans. From creating a budget to analyzing the company's financial health, you need to fulfill different duties as a financial manager.
Financial managers are in charge of the financial performance of the company. You have to monitor the cash flow of the company and come up with recommendations to help the company reduce business costs. Also, you must keep track of the taxes to avoid penalties from the government. The average annual salary of the financial manager is $129,890.
Supply Chain Manager
Supply chain managers are responsible for ensuring that the companies' products are delivered efficiently and on time. They act as the middleman for suppliers and service providers and help negotiate contracts for the company's benefits. Supply chain managers also have to look after the storage, manufacturing, inventory, and delivery of the products.
As a supply chain manager, you need to ensure that all your staff takes the necessary precautions in warehouses. You also have to ensure that the quality of products and services is up to the mark. The average annual salary of the supply chain manager is $110,662.
Conclusion
The above-mentioned high-paying business management jobs will help you make the right decisions based on your skills and capabilities. You need to understand that the requirement of every position is different, so take your time before making a final decision. Once you are clear about your decision, you should work to develop skills as per the requirement of that position. It will help you land your desired job with a high pay scale.
The post Top Six High-Paying Jobs in Business Management appeared first on Jobacle.com.