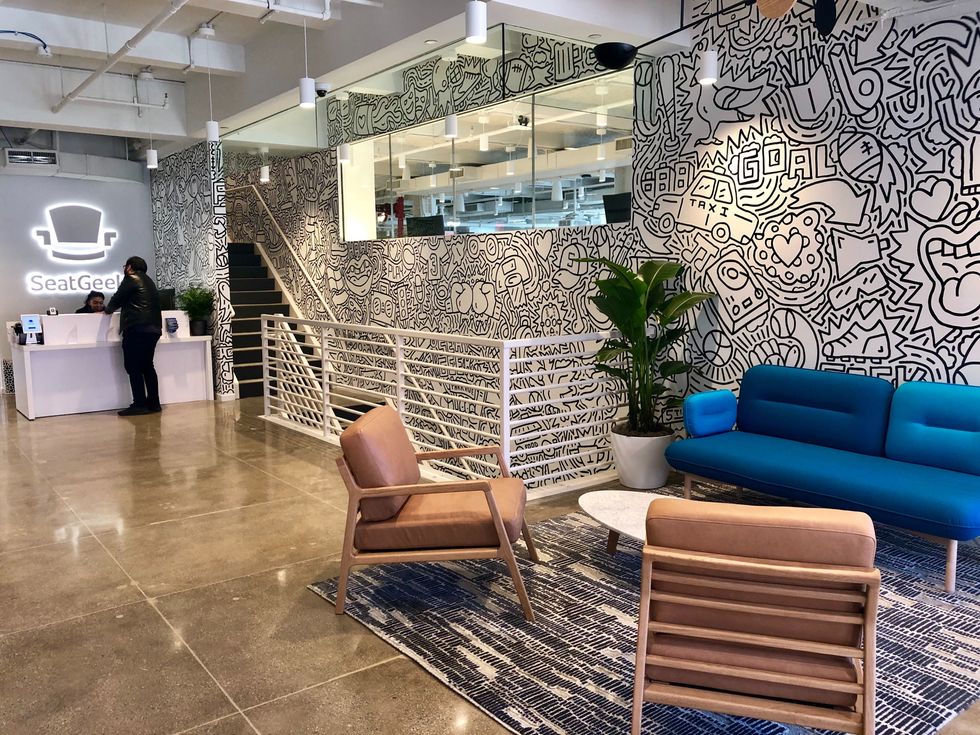 The SeatGeek employee roster includes a classically-trained opera singer, a retired contender on the competitive eating circuit, and an all-American fencer, to name a few. Having such a unique and diverse workforce under one roof is something that SeatGeek takes pride in. Not only does it create a fun company culture, but it lends itself to endless ideas and perspectives.
---
"It's great that people have different interests and backgrounds and can come together and work on awesome projects," says Jamie Sterrett, director of talent at SeatGeek.
SeatGeek Aims To Make A Big Company Feel Small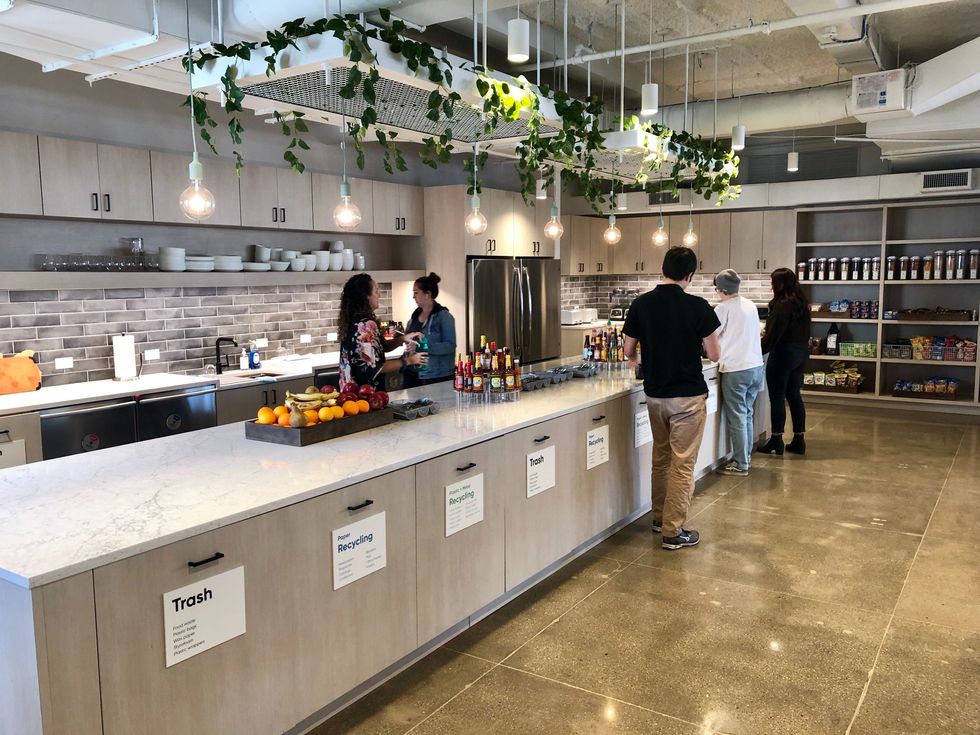 The mobile-focused ticket platform has seen its fair share of growth over the last three years. SeatGeek employs just under 500 employees globally, which includes the company's headquarters in New York City and offices in the United Kingdom, Netherlands, Italy, and Israel.
In order to encourage collaboration and networking, and foster an environment of diversity and inclusion, the company has both employee resource groups (ERGs) and affinity groups. Sterrett says the ERGs are focused on empowering diverse groups across SeatGeek, while the affinity groups are focused on hobbies and shared interests such as fitness, food, and board games.
"It's really important as we grow that people are able to find community within the workplace," Sterrett says. "The more you have that community, the more people will collaborate."
The company uses a number of long-standing traditions to bring the workforce together on a regular basis.
One example is the weekly company lunch. Each week a team presents during the lunch to update the company on projects they're working on. Sterrett says it's a great way to keep employees updated about what's going on at the company and to help them get to know co-workers they're not as familiar with.
"We're a people-focused organization...transparency and collaboration are important to us," Sterrett says.
The company also holds "ask anything" forums where employees are urged to ask company leadership questions about anything.
One newer SeatGeek tradition, breakfast-lunch-dinner, is a livestream conference between the offices in New York, Europe, and Israel.
Staying Ahead Of The Competition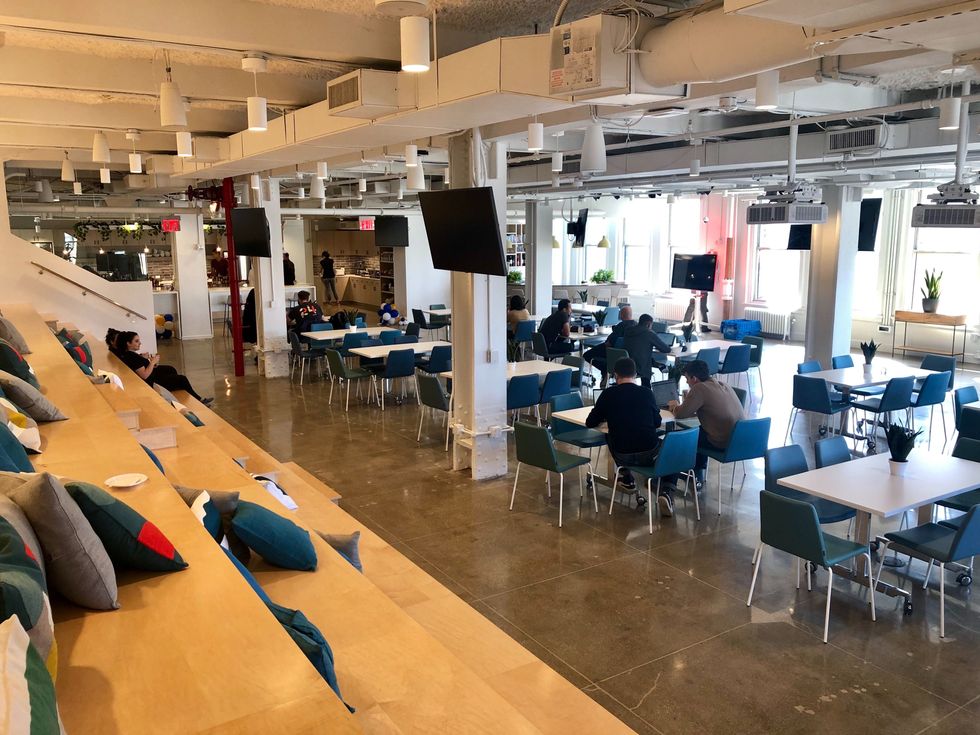 The online ticket selling industry has become a competitive one over the years and SeatGeek is always striving to be the industry leader. Sterrett says that competition, plus the ever-changing culture of the technology industry, makes working at SeatGeek appealing to a lot of people. "We're trying to introduce a lot of that change and that's really exciting to people."
SeatGeek's platform puts the focus on the fan experience. Customers looking to purchase tickets to sporting events or concerts will not only see the ticket price, but they will get a "Deal Score" that indicates what type of value they are getting for the prices of tickets. Essentially, this tells customers whether or not they're overpaying for the tickets.
In recent years, SeatGeek has expanded its international offerings and has become the primary ticket provider for the Dallas Cowboys and New Orleans Saints.
SeatGeek employees enjoy being a part of the ticket-selling industry.
"From a product and business standpoint the past couple years have been incredibly exciting. We are now official ticketing partners with some of the largest names in sports. It's not only helping us grow our business, but more importantly it's helping us provide a better experience to fans," one employee says in a Glassdoor review.
"SeatGeek is starting to disrupt the ticketing industry. It is exciting to be a part of a company that is truly focused on the customer. It is clear from top to bottom that we want to make it easier for the average person to see more events live," another employee writes.
The Perks Of Working At SeatGeek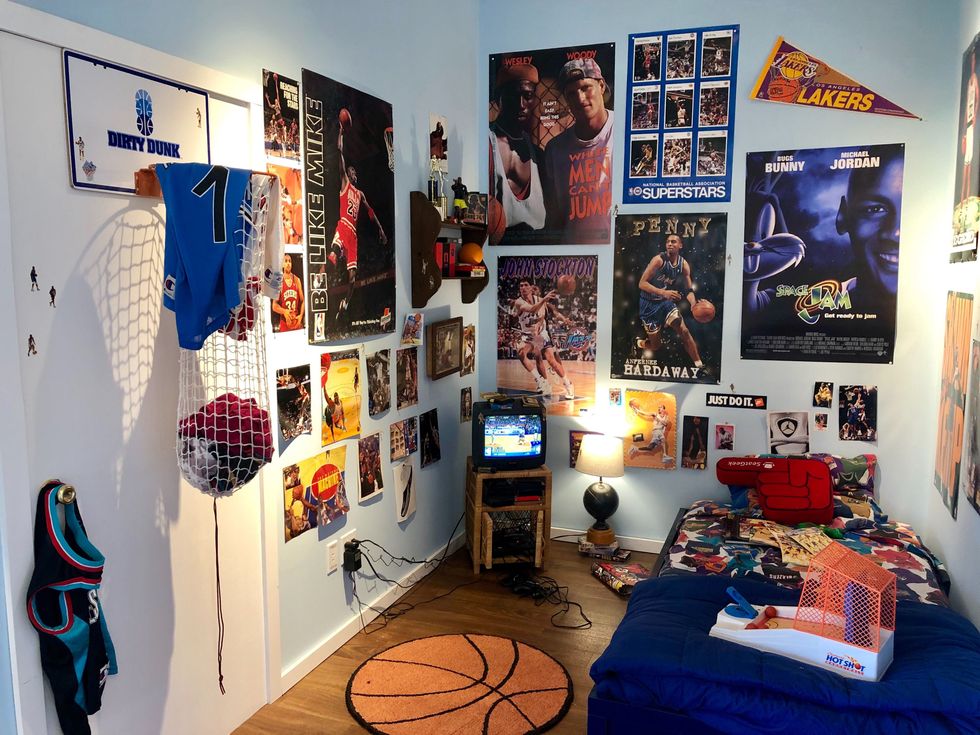 One of the most popular benefits at SeatGeek is the $120 monthly ticket stipend that can be used on an endless list of athletic events and concerts. Sterrett says that in addition to being popular, the perk also benefits the company because many employees will use it to go to events together, and it allows employees to suggest possible improvements.
The SeatGeek office is bright and open and features a large projection screen for the viewing of occasional sporting events.
Other benefits include a free Spotify subscription and Citi Bike membership, unlimited vacation time, a fully-stocked kitchen, and regular team events such as happy hours, bowling, and ski trips.
Career Opportunities At SeatGeek
To apply or learn more about working at SeatGeek, check out their careers page today!
Source