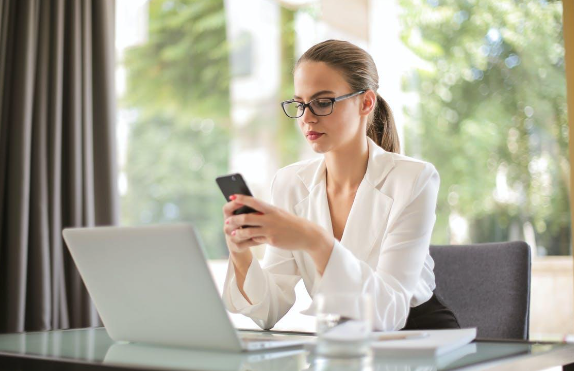 School guidance and career counselors often urge you to follow your passion when pursuing a career. They emphasize this because you're more likely to work harder and achieve greater success if you love your job. But while this may sound practical, in reality, it doesn't always work that way.
In this rapidly modernizing world, careers once thought top-tier are slowly dying away and becoming obsolete. For example, real estate agents aren't as popular today as they were a decade ago. People can now pick a home of their choice from numerous websites and online tools without paying extra charges. This profession may be wiped out entirely in the next few years as the technology becomes more accessible and user-friendly worldwide. Therefore, career professionals now recommend taking on a different approach. They now endorse potential candidates to develop a passion for a job that aligns well with their skills and capabilities. Doing so will have employers pursuing you instead of the other way around.
Choosing the right career is a tough decision, especially with so many options out there. But keeping up with evolving trends and the likely future scenario, you may want to consider these top 6 career choices.
1. Business intelligence analyst
While technology has made it highly convenient for businesses to gather data, the vast information makes the analysis even more complex. Besides navigating through valuable data, slicing, dicing, and refining it to gain useful insights can be challenging. This is where the role of a business intelligence analyst comes in. Earning a masters in applied statistics online can help you gain the relevant knowledge and skills needed to improve a company's efficiency. By combing through large databases, you can generate reports allowing businesses to make informed decisions.
A business intelligence analyst career is becoming increasingly popular as businesses understand the importance of data but don't have the means to interpret it. Their average salary is around $98,000 annually, with additional opportunities for bonuses, commissions, and profit-sharing.
2. Health services manager
Career opportunities in the healthcare industry have gone far beyond patient care now. You can pursue a profession that has more managerial roles and allows you to take on a leadership position. One such career is that of a health services manager who can handle a facility's various management tasks like finance, policymaking, human resources, and health informatics. Some of the primary duties include coordinating, directing, and administering facilities and services throughout a particular healthcare facility.
As a health service manager, you'll still work for the patients. However, your job responsibilities will cater to all the behind-the-scene care that goes into providing medical services. You can work in various workplaces, including the private or public sector, and large-scale hospitals or even small-town clinics.
Typically, a health service manager earns a median pay of $101,000 annually. This salary can vary depending on where you work and your experience. Since the healthcare sector is growing far and wide, this career will likely grow along with it.
3. Software developer
Software developers design and code software that we usually use on mobile phones and computers. Businesses mainly hire them to build a program or application to operate specific tasks or perform particular functions. To determine the client's needs, you must closely work with them and create software that aligns with their interests and brings proficiency in their systems. You can also upgrade older software and improve its competency by introducing better and advanced updates. Modern technology is constantly evolving, and keeping current systems compatible with these innovations is necessary.
According to the U.S. Bureau of Labor Statistics, software developers can earn up to $110,000 annually. It's one of those professions that have an excellent job outlook in the upcoming years.
4. Physician assistant
Physician assistants (PAs) are healthcare professionals who provide patient care, conduct medical examinations, order diagnostics, and prescribe medicine. Some of their job responsibilities are similar to that of a medical doctor (MD) but generally, PAs require supervision. However, they enjoy greater job satisfaction, better job stability, and improved work-life balance. More importantly, if you decide to pursue a career as a PA, you'll spend less time and money on school. In some states,
PAs can also work independently and may only consult a physician on particular cases or when they need help. Most PAs work full-time in hospitals, clinics, physician's offices, or emergency care units. As a PA, your median salary can reach $121,000. And with more governments investing in healthcare, this salary may significantly rise in upcoming years.
5. Industrial engineer
An industrial engineer designs and builds production layouts or processes to improve the efficiency of a system. Their primary objective is to drive productivity, minimize waste, and reduce overall costs without compromising the quality standards. Despite the world becoming automated by the day, industrial engineers remain in popular demand. The main reason is that industries need someone to develop automation programs that can operate how they want them to.
Your job as an industrial engineer will be to combine elements from various systems to design an approach that ensures maximum proficiency. Since several sectors regularly look to employ them, you'll always have an opportunity to explore job options. You can also look to expand across different industries and pick one that best suits your interests.
The annual median salary for industrial engineers in the U.S. is $88,950, making them one of the highest-paid engineers.
6. Occupational therapist
Occupational therapy involves the therapeutic use of routine functions to treat a patient's physical, mental, emotional, or developmental ailments that hinder them from performing everyday tasks. Occupational therapists receive training and education in helping these patients regain their ability to carry out these functions by employing various techniques and approaches.
Physical therapists or nurses typically help patients with pain management or assist them during recovery. In contrast, an occupational therapist treats a patient as a whole and works towards making them independent again.
As an occupational therapist, you can work in hospitals, therapy offices, nursing homes, or clinics. You can even take on clients privately and visit them in their homes to work with them. As of 2022, the average annual salary of an occupational therapist in the U.S. has reached $94,827.
Conclusion
With so many opportunities available, picking an ideal profession can seem a little daunting. Ideally, you must first identify your interests and skills, then look for careers that best align with them. Remember, while a good job must be able to pay the bills, it's not all it should do. Your efforts must be worthwhile, and your chosen career should help you find the satisfaction you need.
The post 6 Top Career Choices To Consider appeared first on Jobacle.com.