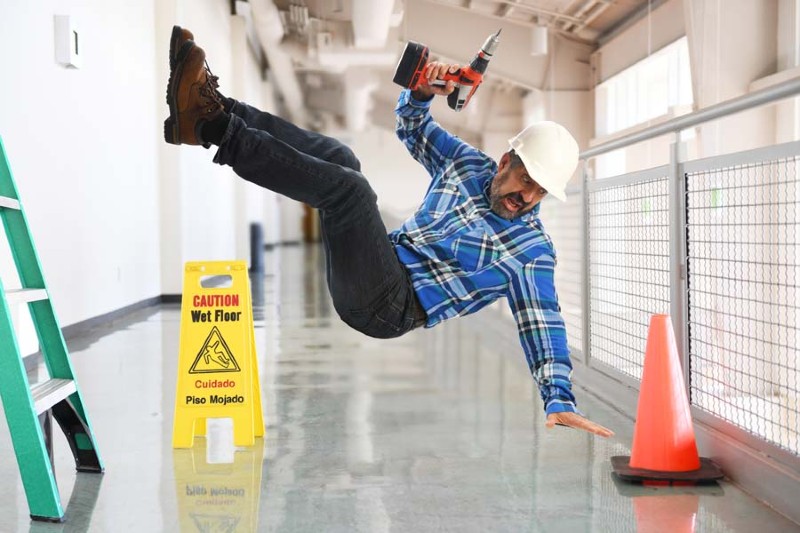 An employee in the US is entitled to workers' compensation, apart from a few exclusions. The law dictates that employers need to have workers' compensation insurance. We cover these duties and rights under the law and how this form of insurance works. 
Employer's Duties
Employers will refer workers' compensation claims to their insurers. An accident sustained while working for an employer could occur at work or on another site different from the business premises. This applies to contractors and temporary employees too. For example, you might suffer a work-related injury while putting up scaffolding for a client of the company. Another instance where you would be covered is if you meet with a road traffic accident en-route to a training course.
Employers must train employees in the safe and correct way to execute procedures and handle machinery. Personal protective equipment (PPE) has to be provided and should comply with standards in the industry. Equipment must be maintained to a high level. Risk assessments and inspections must be conducted, and issues rectified. Hazard signs should be used as required. An accident book must be kept.
The employer may incur liability if they have failed to provide a safe working environment. The employee is entitled to time off and special sick pay that does not come off their sick-days allocation.
Employee Duties and Rights
Employees must strictly follow work procedures and conduct tasks in a safe manner. If you have been trained but did not carry out the job correctly, you may not be entitled to claim in the event of a workplace injury.
Instances when you would be at fault include: if you were under the influence of alcohol, or illegal drugs; you acted irresponsibly so that your own and others' lives were risked; and ignoring health and safety protocols. Where there is joint liability between the employer and employee, this will be apportioned, and the employee will only be paid that percentage of the claim where the employer was deemed at fault. This is called contributory negligence.
An injured employee is permitted to obtain medical attention following an accident. However, even if the employee thinks everything is fine, this step is important in case damages come to light later. An employee can exit a dangerous working environment and wait for the employer to make it safe before returning to work.
How Workers' Compensation Insurance Works
An employer is required by law to have workers' compensation insurance for their staff. The insurer's name and contact details should be accessible to all employees.
Workers' compensation insurance will provide a gap cover amount for loss of income due to injury on duty. A portion of medical expenses, occupational/physical therapy, and disability will also be paid. Should mortality occur from a workplace accident, the family of the deceased will receive death benefits.
Workers' compensation insurance has a no-fault clause that enables employees to claim even if the accident was due to their own acts or omissions. Nevertheless, there are instances in which the insurer will not pay the employee, e.g., substance abuse, driving to and from work, and fighting between colleagues.
Where the employer or insurance firm declines to pay workers' compensation, the matter is referred to a compensation judge. An employee is not usually allowed to sue the employer when workers' compensation is in place.
Workers' compensation insurance benefits the employer too, as restitution does not come out of company earnings but is delivered by the insurer.
The post Who's Responsible If You Have an Accident at Work? appeared first on Jobacle.com.