Avis is one of the world's largest car rental providers, offering its customers control and personal touch during their car rental experience. Its convenient airport locations are the foundation of its business. If you've ever wanted to be an integral part of a company, working for Avis at its airport locations could be the perfect career for you.
---
Avis is dedicated to expanding on-demand mobility solutions and personalizing the customer experience. As a member of Avis's airport teams, you would play an important part in this mission as they handle everything from keeping the company's cars clean and well-maintained to making sure customers find the right vehicle and options for their needs.
Want to work for a company with an action-packed, high-energy workplace that values its employees? Avis might be the right company for you.
Here are three reasons to work for Avis at airports:
1. A Company Culture That Is Driven To Help You Be Your BEST
[embedded content]
Avis understands the value its employees provide to the company through their talents, skills, and unique personalities. Its employees are the reason for its success, and that is reflected in the company culture.
Here are the four pillars of Avis's company culture that help you be your best at work:
Driven to be the best (together)
Avis provides an employee experience where you can be proud of your work, driven to be your best, and valued for who you are.
The will to win
Employees at Avis are motivated, so the company makes sure they feel they're in the driver's seat of their careers. If professional and personal development is your goal, Avis is a great fit because the company provides advancement opportunities and progression plans.
Development and progression
Due to advancement opportunities, progression plans, supportive managers, international opportunities, and a huge range of training, your professional and personal development will move a lot faster with Avis, resulting in a rewarding career journey.
Driver of future success
A big part of Avis's company culture is its mission to remove friction. At Avis, employees are encouraged to generate ideas that solve problems internally and externally for customers through state-of-the-art solutions.
2. A Focus On Diverse Hiring To Close Pay Gaps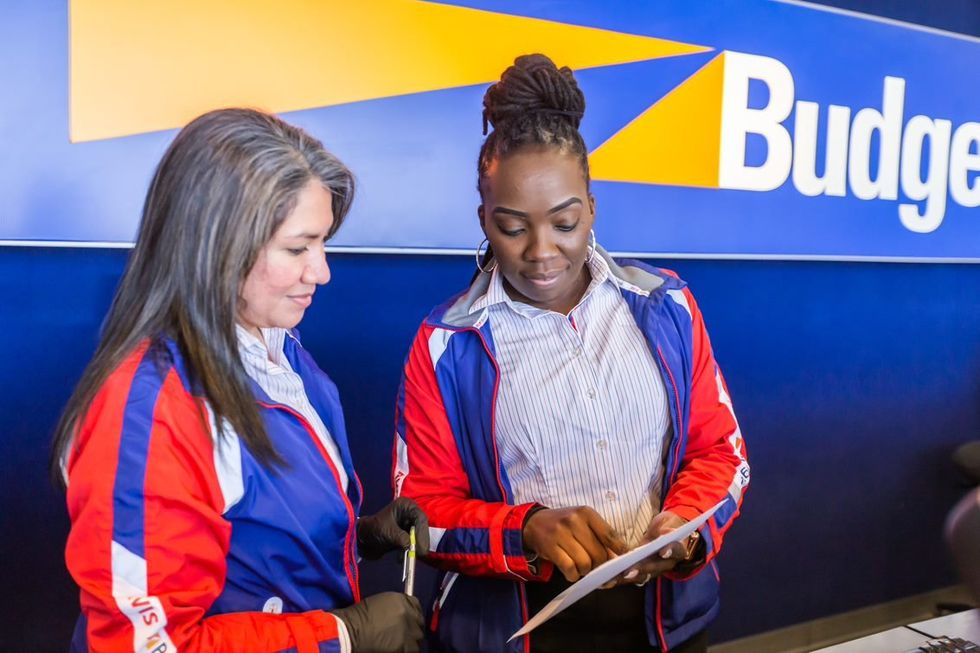 Avis employee trains a new hire.
Photo courtesy of Avis
Avis believes a diverse workforce means richer ideas and broader perspectives when considering the needs of its customers, stakeholders, and employees. Therefore, the company focuses on diverse hiring to close pay gaps and ensure the success of its business.
There are three key components of Avis's commitment to diversity, equity, and inclusion that help them attract and retain employees:
Recruitment
Avis makes sure that its recruiters have the skills necessary to understand and recruit diverse candidates. The company uses a partnership approach to send out roles to 600+ employment and diversity sites. It also proactively builds meaningful relationships with over 15,000 local diversity organizations.
Global Gender Pay Equity
To help guide the company and measure its progress toward its diverse workforce goals, Avis set a target of maintaining 100% gender pay equity at all levels of the organization by 2030. The company plans to accomplish this goal through "global compensation programs and policies to drive pay equity through standardized reward programs." Avis also uses global guidelines and standards to make compensation decisions for all new hires and promotions.
Employee Resource Groups (ERGs)
As an equal opportunity employer, Avis is proud to provide an inclusive workplace where employees can bring their whole selves to work. To ensure all employees feel valued for their uniqueness, recognized for their diverse talents, and have a voice, the company has created several ERGs. These ERGs advocate for equality and opportunities for advancement. They also help to "facilitate discussions around best practices and resources to promote more targeted cultural and racial understanding and diversity."
Other components of Avis's diversity, equity, and inclusion focus include its unconscious bias learning and awareness educational campaign and its commitment to supporting diverse suppliers.
3. A Variety Of Jobs In Airport Operations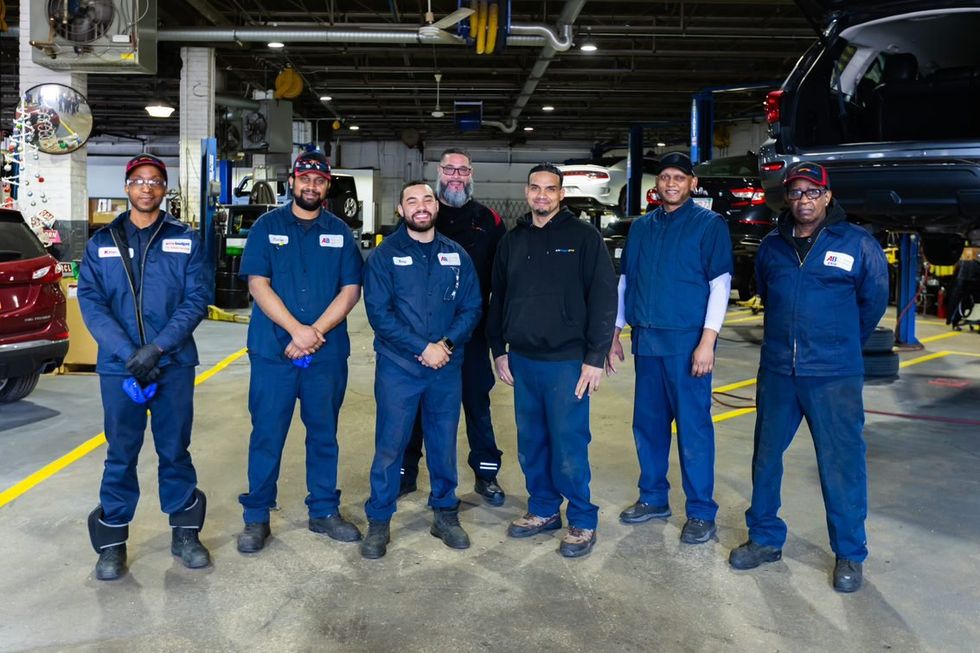 Group of Avis employees working at an airport location.
​Photo courtesy of Avis
One of the best reasons to work for Avis is for its variety of jobs. If you love everything you've heard about Avis so far, here is a list of some of the jobs in airport operations:
Mechanics & automotive technicians
Drivers
Shuttle bus drivers
Car cleaners
Rental sales associates
Rental store customer service representatives
Want To Work For Avis?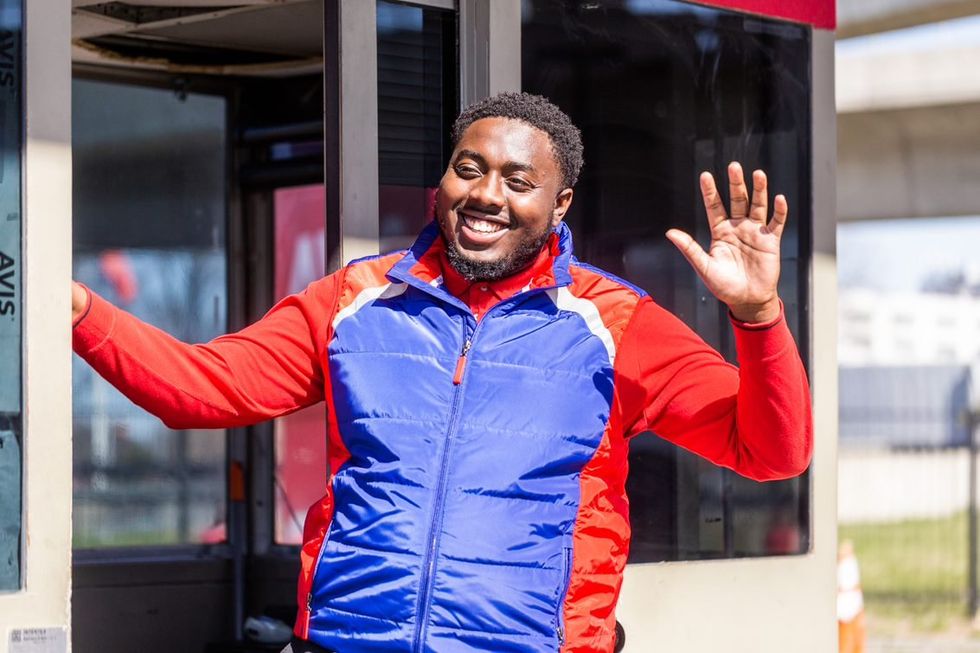 Avis employee waves to a customer.
Photo courtesy of Avis
If you're interested in working for Avis, visit the company's careers page to learn more!
From Your Site Articles
Related Articles Around the Web