With workers in a position of power, our workplaces are changing. These changes impact the employed and the unemployed. This gives each of us a chance to reimagine our workplace.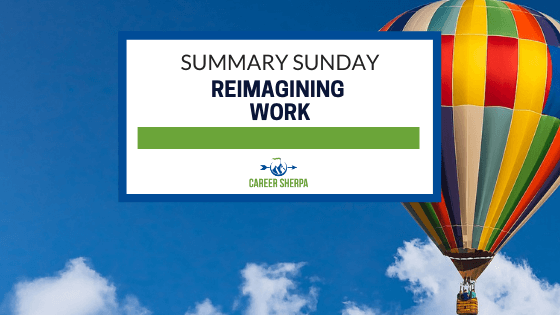 The pandemic has workers wanting more from their jobs and their employers. Employees want to feel their employer and managers care about them. They want more freedom and flexibility. And they want to be paid fairly for the work they are doing. Getting all these shouldn t be too much to ask for.With millions of workers quitting their jobs over the past several months, employers find themselves on the defensive, trying new ways to hold on to employees.This mass exodus is happening at a point when companies are trying to hire up after a two-year pandemic. Further stressing the workloads of talent acquisition and hiring managers.Most of the topics covered in this week s summary address changes in the workplace. It doesn t matter if you are employed or unemployed right now. You should understand these changes and what they mean to you as a job seeker and as an employee. Never before have workers had this much power or influence over their work.Use these circumstances to your advantage and reimagine what you need work to be.Here s what you ll find in this week s Summary Sunday:
Workers leave to find a company that cares
Monitoring remote employees
How honest to be in exit interviews
The rise in stay interviews
Abolish the 9-5 workday
Wages increase
Internal mobility disconnect
LinkedIn settings for undercover job search
Online application tips
Interview prep tips
The many benefits of journaling
There are a lot of articles, but they paint a picture. Never before have workers had so much power and the ability to work under conditions that truly work for them. I hope you ll seize the opportunity and make it work for you.
WORKPLACE
From The Great Resignation To The Great Migration | Josh Bersin
Why is this happening? Companies just don t care!Today only 13% of companies survey employees to understand what they need and only 18% actively manage and optimize workloads to remove stress.
Monitoring Remote Workers | SHRM
73% of employees feel introducing monitoring technology would damage trust. See the benefits to employers and the risks of monitoring employees as they work from home.
The Delicate Art of the Exit Interview | BBC Worklife
How truthful should you be during an exit interview? Should you even agree to one? This helps you explore your options.
Employers roll out stay interviews as record number of Americans walk off the job | NBC News
| Yahoo! News
The idea of a stay interview is to ask questions similar to what employees might be asked in exit interviews — but before they actually quit.
Let s abolish the M-F 9-5 in-office-only work model | Lisa Rangel
Rangel lists the reasons 9-5 work is problematic for many and concludes with It s time to negotiate job offers so work supports life and not where life supports work.Does your work support life?
US Wages Jump By the Most In Records Dating Back 20 Years | AP News
Inflation is digging into some of these gains, however Lower-paid workers have seen the biggest gains, with pay rising for employees at restaurants, bars and hotels by 8.1% in the third quarter from a year earlier. For retail workers it s jumped 5.9%.
43% of Employees Say They Have Little Opportunity for Mobility at Work | CNBC
The Randstad RiseSmart study found a disconnect between employee and leadership views of internal mobility:
43.2% saying they don t have enough opportunities for internal mobility
48% of employees say their managers don t seem open to them switching roles within the organization.
However:
86% of employers are looking to hire internally to fill open positions.
90% of large employers said that employees had enough opportunity to job-hop within the company.
JOB SEARCH
Managing Your LinkedIn Settings for a Stealth Job Search | Job-Hunt.org
Recruiter and job search advocate, Ed Han, explains:Being in stealth mode can be a 
very
 good idea if you are currently employed and want to protect your income stream.By stealth mode, I am referring to engaging in activity on LinkedIn that is not broadcast to your network.
5 Keys to Maximize Your Online Applications | Career Thought Leaders
Advice from 5 job search coaches can help you stand out and improve the effectiveness of your online applications.
Interview Prep
When a job interview is being scheduled, be sure to get this information:
✔ who you will be meeting with ✔ how long the interview will last ✔ if you ll need to bring anything other than your resume ✔ the format of the interview (panel, video, in-person)Anything else?
And at least 1 direct phone number for interviewer(s) [NOT the arranger] - Dr. Sue Griffey
Basic logistics: location, transport routes, parking. - Dorothy Dalton
Job title & what they re responsible for - Mike Tomasello
WELL-BEING
Journaling Is Scientifically Linked to Happiness—Here Are 5 Easy Tips to Start Writing More | Real Simple
[T]he advantages of journaling go far beyond increased happiness: Benefits include improved health and immune system functioning, better adjustment to life transitions, overcoming adversity, and just generally functioning better.'
DID YOU MISS THESE
Job Loss Is Like A Death
10 Ways to Boost Your Job Search
How to Prepare for an Interview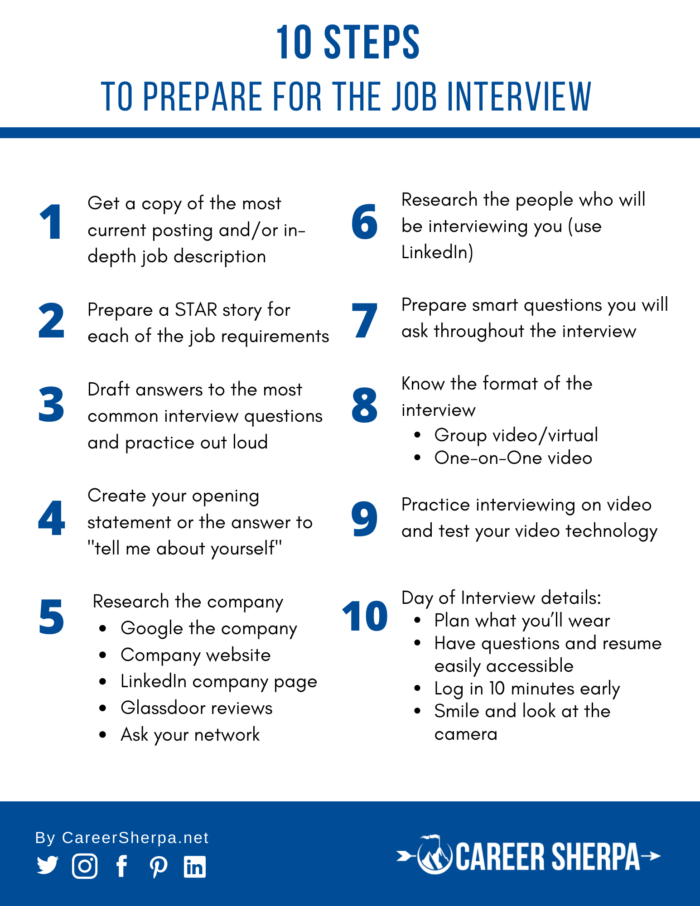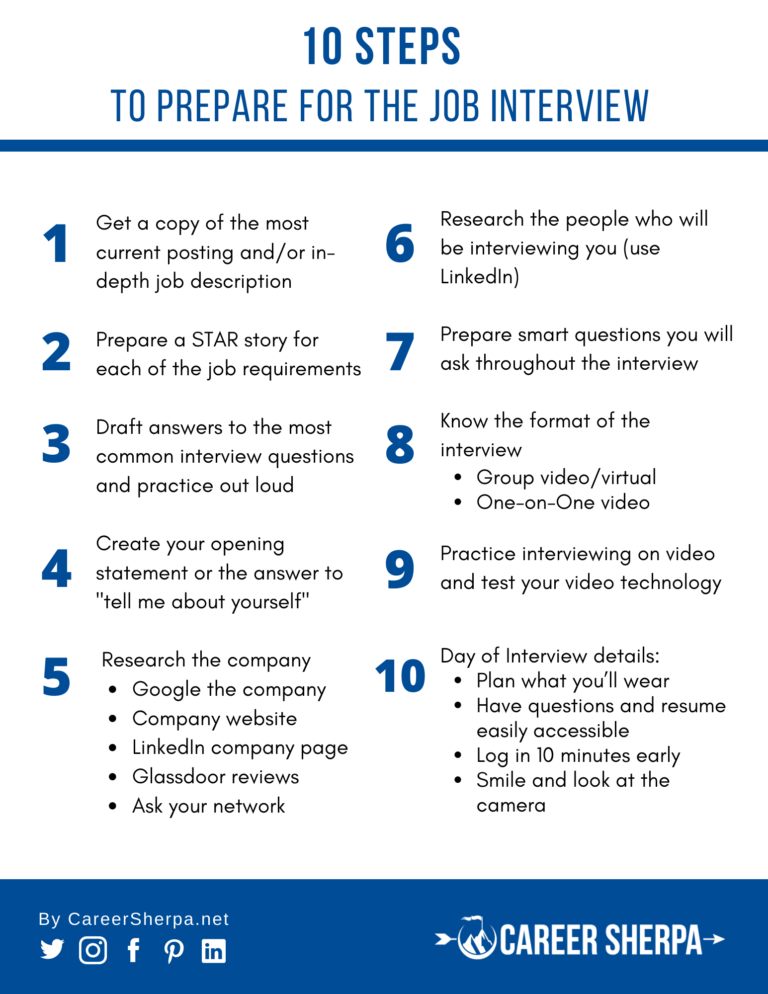 Employed and Looking


5-week job search accelerator program for employed and looking professionals.
Mid- to senior level professionals
Live weekly instruction/discussion
Job search resources & tools
Starts January 12, 2022
Enroll here
The post
Summary Sunday: Reimaging Work
appeared first on
Career Sherpa
.
Source