A smart job search starts by understanding what you want, recruiting and hiring trends, and workplace trends. That's why I round up articles each week that address these topics.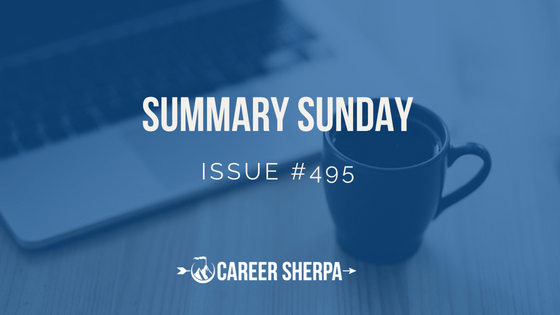 In this week's summary, you'll find articles and resources about:
LinkedIn's algorithm
Easily find posts from people you want to see on LinkedIn
The "why" behind interview questions
Hiring trends in 2023
Improving engagement advice
Flexible work is key
Open-source guide to help managers during layoffs
Building relationships when working remotely
Google career certifications
Sharing is caring. Please feel free to share with those who will benefit. Also, follow these authors and experts!
LINKEDIN
The Algorithm Report 2022 | Richard van der Blom
In this 57-page report, you'll see research findings to help create more engaging LinkedIn content. The insight from over 10,000 posts will help you create better content on LinkedIn. A few noteworthy findings were:
After publishing a post, stick around to engage yourself in your feed
Use 7 slides for your Document Posts
Hashtags between 1 and 10 show almost no difference, we advise 3 – 5
Ideal post is 400 characters less compared to 2021
Please credit and follow Richard van der Blom.
Creating a Favorite LinkedIn Content Creators Filter Ensuring You Won't Miss their Latest Posts | Kevin D. Turner
This Video will show you create a filter, so you won't miss posts from your favorite people on LinkedIn. By saving the list of people as a Browser Bookmark, you can easily use it anytime. Thanks to Brenda Meller for sharing this.
INTERVIEWING
The 11 Most Common Questions Asked In Interviews And Why | Shelley Piedmont
You know they are coming, so be aware of why they are asked, so you can strategize on the most compelling answers you can provide.
JOB SEARCH
Recruiting & Hiring Trends to Expect in 2023 | Sarah Johnston, Briefcase Coach
"We will see a rise in fractional leadership and side hustles, job candidates will continue to seek flexibility as a primary job perk, and companies will be fastidious about hiring only the strongest employees."
This is supported by the predictions of recruiting leaders and career professionals. Follow these experts on LinkedIn to stay up-to-date. PS: My prediction is featured among these.
I will be posting a 5-week job search challenge. Each post lists activities for job seekers. Here are the activities for last week. Follow me on Twitter or LinkedIn for week 3's job search challenge.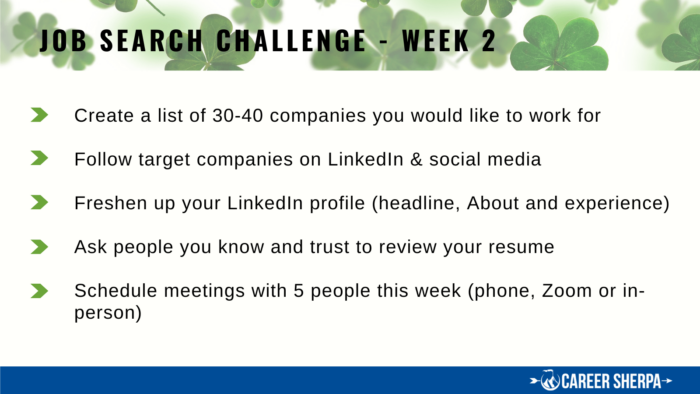 Workplace
One Way to Quell the Quitters | Daniel Goleman for Korn Ferry
Whether you are a leader or worker, this reinforces the importance of good management. Job seekers, take note! Ask questions of your future boss and colleagues to gauge these factors of engagement: clear expectations; access to resources; opportunities to develop and excel; recognition; caring relationships with leaders; solicitation of input and opinions; committed team members; camaraderie; and a connection to purpose and meaning.
Forget WFH. Professionals Want to Work Whenever | The Org
This is a summary of the quarterly report, Future Forum, a future-of-work think tank launched by Slack. The report polled over 10,000 knowledge workers across industries, company sizes and seven countries.
Key take-aways:
"Professionals with schedule flexibility felt 35% more productive than those without, Future Forum found. Yet, just over half of surveyed workers reported having little to no ability to adjust their hours from a preset schedule."
"Seventy percent of knowledge workers say they''d consider leaving an inflexible job, but that''s not the only factor driving turnover. A whopping 55% of polled employees indicate they''re open to finding a new job in 2023, even if flexibility isn''t an issue."
Supporting Your Team During Times of Uncertainty and Change | Lars Schmidt, Amplify Academy
An open-source guide for managers leading their employees through RIFs, layoffs, change and uncertainty. This is a free resource and a generous effort to help train managers that need help with layoffs.
CAREER
Yes, You Can Still Make Friends at Work If You''re Remote. Here''s How. | The Muse
Follow these 8 tips when working remotely to establish stronger working relationships.
PROFESSIONAL DEVELOPMENT
What You Need to Know About Google Career Certificates | US News & World Report
Learning new in-demand tech skills doesn't require enrolling in college. Google''s online learning programs already offer certificates in IT support. Now Google certificate programs cover user-experience design, project management and data analytics '' and include an Android development certification course.
KEYNOTE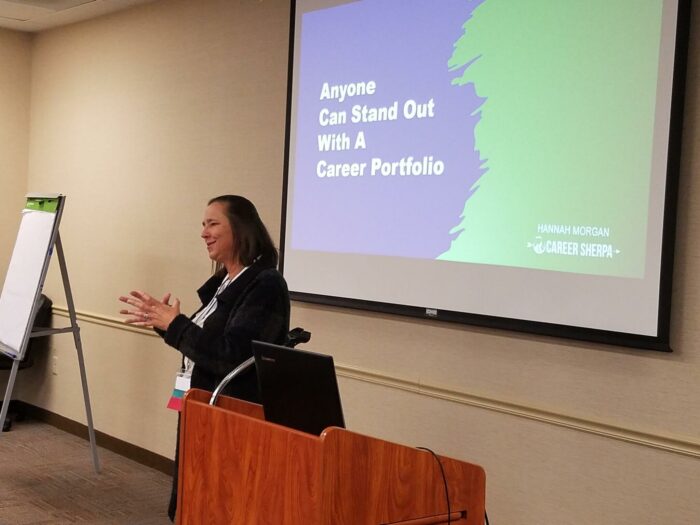 I finally had the chance to meet colleagues face-to-face at this conference. Many I've only known virtually! It was an honor to be invited to present on the topic of career portfolios!
If you are one of the many career professionals I had the chance to finally meet, it was awesome!!!
DID YOU MISS THESE
32 Good Informational Interview Questions To Ask
17 Signs Of A Toxic Work Environment (Plus What To Do)
27 Best Questions To Ask At The End Of An Interview
The post Summary Sunday: Issue #495 appeared first on Career Sherpa.