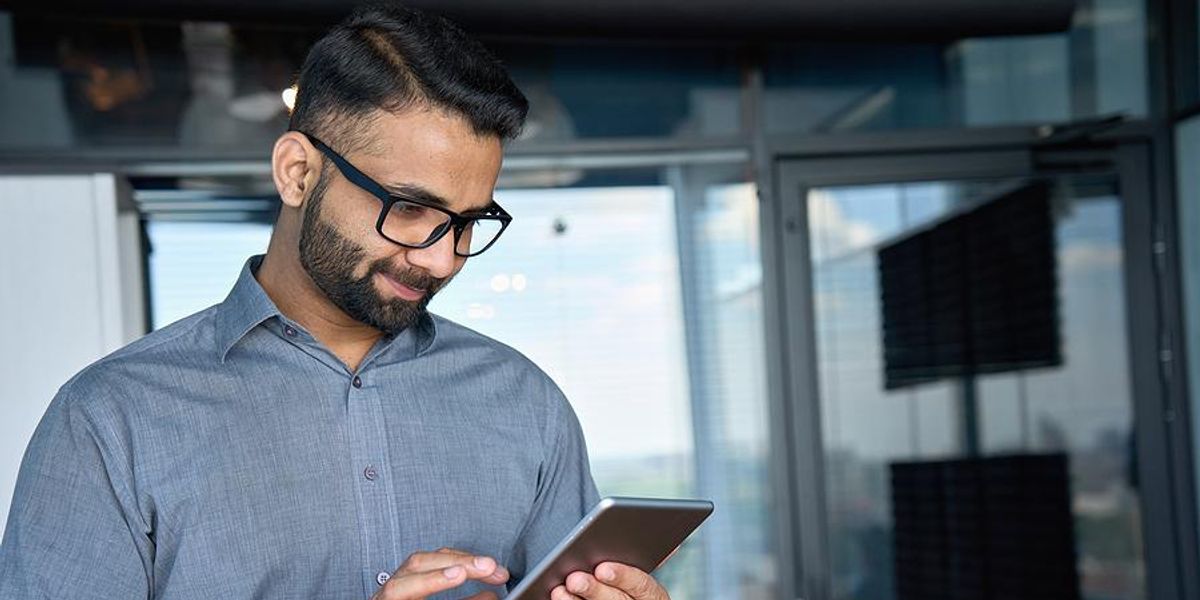 If you want to be an effective leader in your industry, you need to know how to use technology—specifically, the types of technology that are relevant to your job. Nobody wants to work for a manager who isn't tech savvy. Not knowing how to use technology is the surest way to become irrelevant in your career. For executives, the need to stay up to date on technology is greater, since there is always a younger, more relevant leader moving up the ranks who knows how to use the technology that could take your company to the next level.
---
We recently asked our successful leaders what they think is the technology every executive should know how to use right now.
Here are their responses…
Michael Willis, Sports Business Operations Executive
In finance/accounting, the Microsoft Office Timeline is a handy tool for what I do. It is easy to understand how multiple possibilities for creating a timeline are. With them, we can better understand the relationship between important events, analyze the evolution of individual stories, understand turning points, and, ultimately, visualize how one event influences, or does not influence, the other. Timelines can show not only current data but I can also create a visual history of multiple years.
Timelines can take on many different displays. You can design linear timelines with flags of important dates or deadlines.
You can also create a vertical timeline to show top-down or bottom-up data.
What I like most about timelines is the visual way I can tell a compelling story.
I can quantify these stories with visual effects.
Lastly, timelines in Microsoft keep expanding its reach in all types of visual possibilities. The possibilities are endless!
Michael Willis has 18+ years of experience working with accounting & sports organizations and has managed P&Ls of $10M – $125M+ with budgets of $3M-$50M+. He worked for the NFL for 22 1/2 years, mainly with the game officials working on the financial/accounting side of the business.
Maria Grandone, Director In Higher Education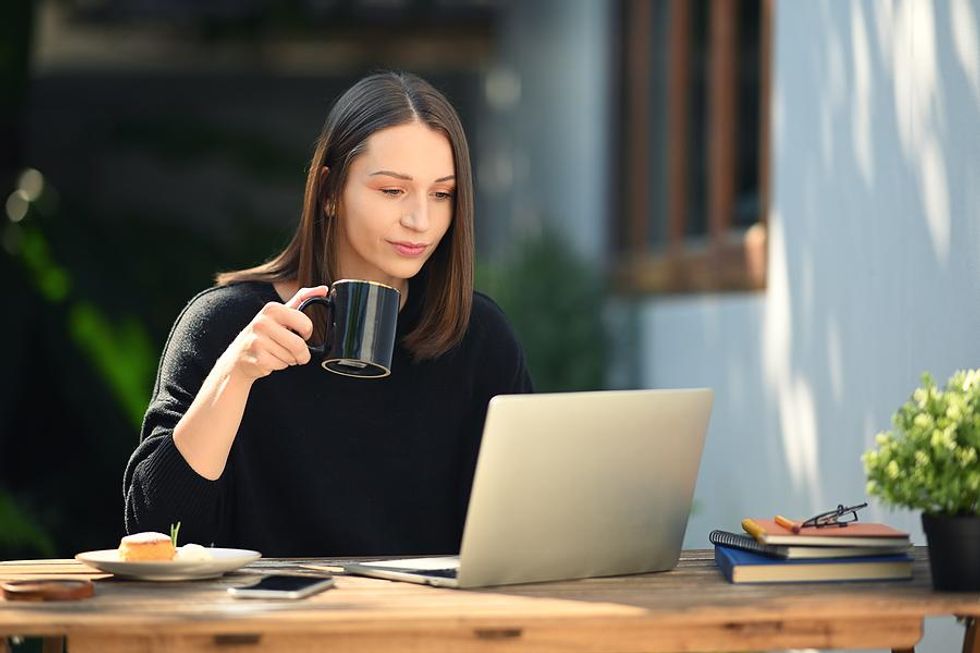 As an educator and administrator, I enjoy helping young adults as well as adult learners with their academic journey. In my role, I oversee policies and procedures that help support student learning and success. Therefore, I implement multiple innovation projects to support students and meet them where they are.
My solution is Monday.com. The Work OS work management platform helps my team manage projects and workflows more efficiently. The project management includes the scope, time, and budget. What I like about Monday.com is that is a very easy and intuitive all-in-one work platform that uses apps and integrations to create a custom workflow for the project. Its versatility helps me (as well as my team) stay on track and the integrations with apps such as Outlook, Microsoft Teams, Gmail, and Excel, allow me to easily continue working with my favorite tools from within the platform.
Since I work on several projects, Monday.com software allows me to assign tasks and prioritize what's most important for the team to execute. To do this, I break down the components by color and timeline. For example, our digital badge project had a short implementation timeline, milestones, and deliverables. The platform allowed me to manage the entire workload all in one space.
My biggest takeaway: the platform fosters creative collaboration with my team and other departments. More importantly, the collaboration is seamless and provides visibility into the progress of our work. It saves time and money. You may want to give it a try!
Maria Grandone is dedicated to student access and success, particularly of underrepresented students in higher education. She loves to wake up early to meditate, go for an early morning run, and meet people from all walks of life.
Steve Barriault, Global Technical Sales Management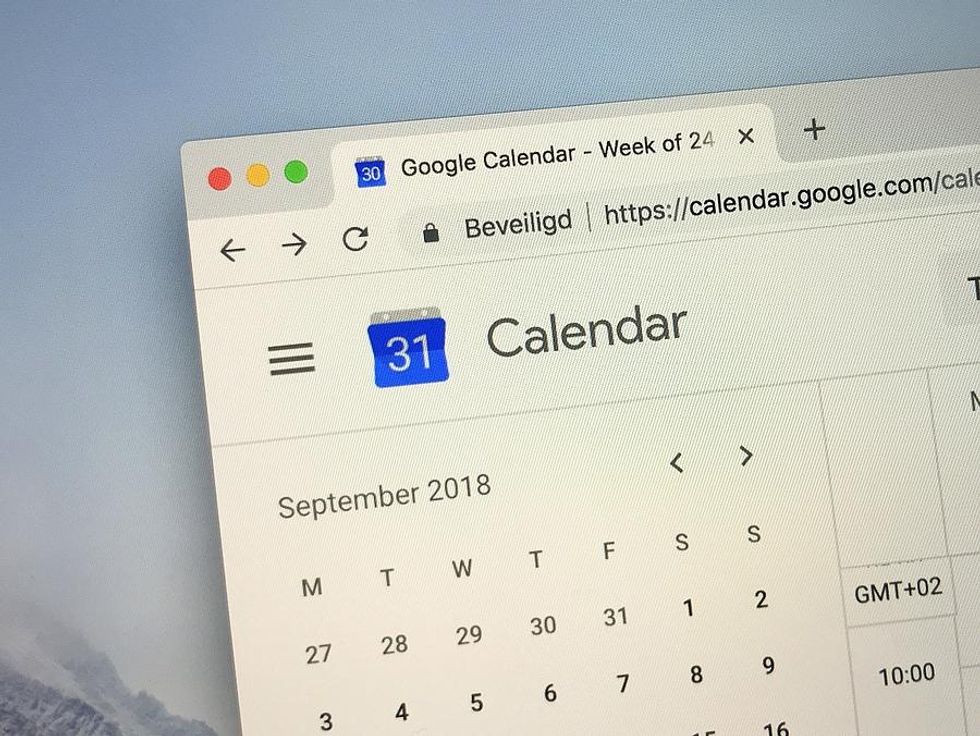 Sales and field engineering have in common that they both are customer-facing positions. You get to meet lots of people in customer meetings.
If you are an executive in these types of occupations, you also must recruit at times. That means even more meetings—aka interviews.
Add necessary internal meetings to the mix, and it makes for a busy calendar.
Clients get priority, and I negotiate mutually agreeable timings. But for interviews, I go with Calendly.
There is simply no way I can spend valuable time negotiating interview timings piecemeal. Instead, I send candidates links. They pick and choose their own time. Problem solved!
Calendly integrates with my Google calendar, meaning it won't double-book me. It will also enforce time zones when I am not available (4 am is a tough sell for me!) and not let candidates book time over "focus time."
I wouldn't say that this tech is all-purpose. I would not dream to ask clients to pick a time on my Calendly link. But if you need to recruit folks into your team, it can be a lifesaver.
Steve Barriault is a multilingual presales, sales, and business development management professional with 20+ years of experience in the sales and marketing of software & technological solutions worldwide. He's built sales infrastructure from the ground up, going from $0 to millions of $ through both direct sales and distributors.
Mark Taylor, Product & Operations Executive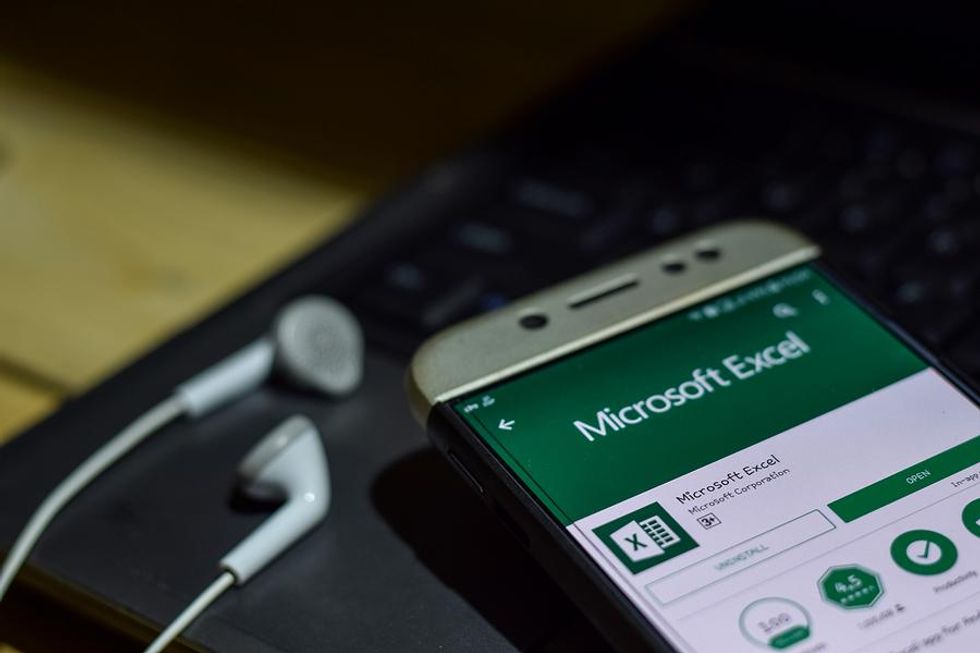 Reporting and analytics. The primary means of gaining insight into your business. The challenge is, it's easier for them to be wrong than right. Incomplete data, stale data, the wrong data source, the list goes on.
How might you "trust but verify" that the information you are making business decisions on is correct? Taking a dump of the raw data and creating a pivot table in Microsoft Excel is a simple way to gain insight.
There are added benefits too. For example, you see firsthand the quality of the underlying data. You might unearth assumptions that were made when the reports were initially created that are now incorrect. Again, the list goes on.
Sixty minutes of pivot table creation and analysis every reporting cycle seems like a small price to pay for the sense of security that comes from knowing that key business decisions are based on firm data foundations.
Mark Taylor has 20+ years of risk, technology, and product management experience working in global and regional financial services firms in the UK and the U.S. He's managed teams of 40+, successfully addressed 100+ regulatory issues, and has saved companies $15M+.
Don Schulz, Senior Operations & Commercial Real Estate Executive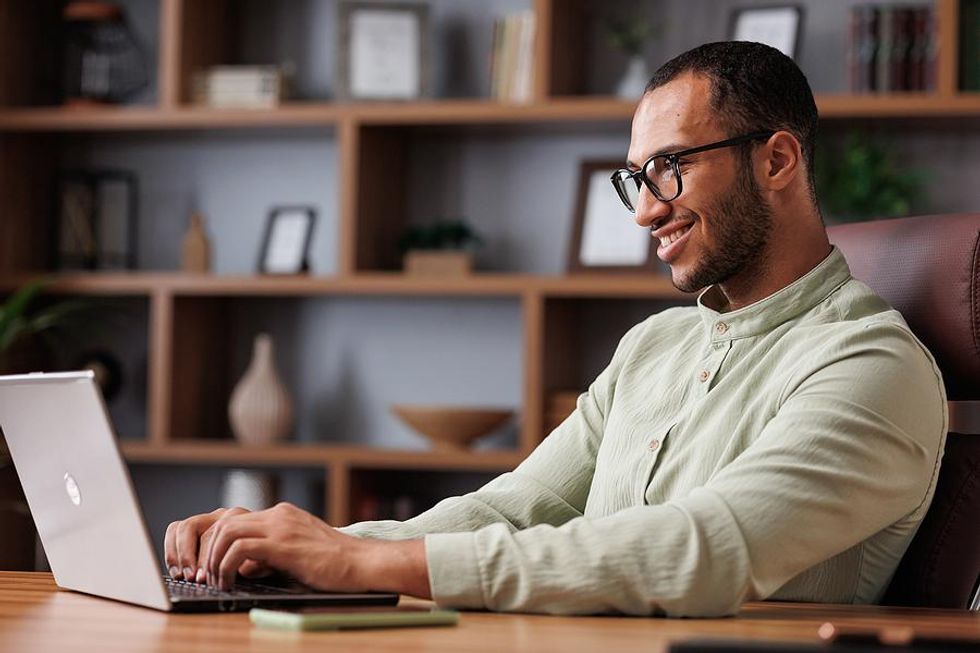 Executives need to ensure they are operating at a strategic level and avoid getting buried in day-to-day details. To do this well requires a clear understanding of your company's rhythm of business (ROB). It is therefore imperative that executives have a good ROB technology tool to help them easily see the "big picture."
TeamUp is a free, easy-to-use tool that allows for easy displaying of ROB events of various durations and frequencies throughout the year. For executives, they are strategic and include things like annual planning, budgeting, product releases, financial reporting, shareholder meetings, significant company events, etc. Events are color-coded by function, type, team, etc., making them easy to see in aggregate and giving executives a quick, easy-to-digest understanding of key events over the next month, quarter, or year. It is very easy to turn events on or off to simplify or add to a display as needed. We used TeamUp to manage a midsize company's ROB very effectively.
Rhythm Systems is a more complex and robust tool. It takes a greater time investment up front to get data in and to build proficiency. Although we reviewed it but, ultimately, did not implement it, I know of others that swear by its value.
The primary point here is that all businesses need to effectively manage their ROB and a good technology tool is key to doing it well.
Don Schulz is a 25+ year commercial real estate executive & COO. On the personal side, he likes to ski, hike, golf, and run, and is an occasional homebrewer.
Melodie Turk, Learning Experience Executive
Every executive needs to know how to post on social media platforms, as well as use their unique features.
With the amount of information being exchanged publicly, as well as within an organization, having a good understanding of how social media platforms work is essential.
Whether it's short messages, longer articles, infographics, or even a video message, knowing how to post it yourself will save time. No need to work with the marketing team or some other tech-savvy individual. Your message can be posted to make an immediate impact on your audience.
In addition, knowing how to set up a new group, start a video chat, record a video chat, and share from any of those features will make your life and those that work with you much easier.
Externally, you'll want to learn how to post on LinkedIn, Twitter, Instagram, and even Tiktok. Internally, Slack, Yammer, Workplace Facebook, and Microsoft Teams. Once you get familiar with a couple of platforms, the learning curve isn't so fierce, and before you know it, others are coming to you for advice.
Melodie Turk is a learning experience executive with a unique background in the learning and development arena as well as change management. She is passionate about bringing change to the workplace—change that is meaningful and change that will last.
Lisa Perry, Global Marketing Executive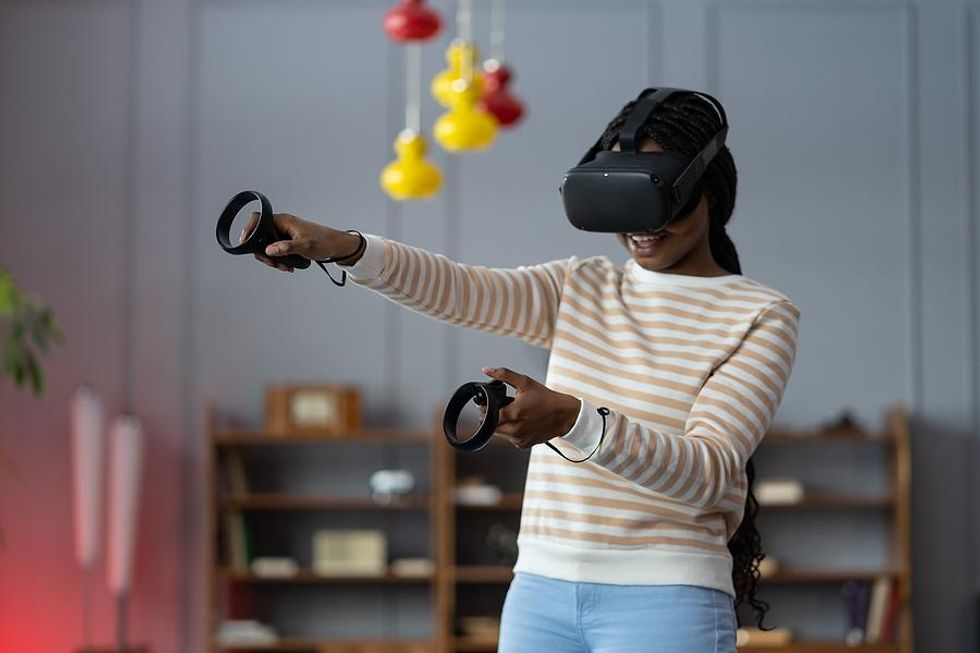 The global augmented reality (AR) and virtual reality (VR) market is expected to grow to $209 billion by 2023. Consumers currently own 26 million VR headsets globally. VR and AR is the technology that marketing executives need to consider to drive innovation, consumer engagement, and relationship building.
Virtual reality (VR) is a simulated real-world experience that can be interacted with in a seemingly real or physical way using special electronic equipment. VR is an excellent opportunity for businesses to create an immersive experience that promotes engagement through:
Employee Training: Virtual training environments, doctors trying out new tools, pilots utilizing flight simulators, teachers testing teaching methods in a virtual classroom, and virtual boot camps.
Events: 360-degree view of an event room set up to attending an event in the form of an avatar.
Marketing, Sales, & Retail: Visit virtual showrooms and pop-up or retail locations, interact with sales reps, and try out the merchandise.
Augmented reality (AR) augments your experience of the real world, enhancing it with sound, touch, and smell. AR is designed to add to the things you already do, like work, play, shop, explore, and have fun.
Try Before You Buy: Excellent way for customers to try products before they buy (clothing, cosmetics, jewelry, cars).
User/Instruction Manuals: Digital interface that displays the content visually during setup, configuration, troubleshooting, maintenance, and demonstration.
Marketing Materials: Scan marketing materials with your mobile device to access various features (video, speak with customer service, access a digital coupon).
The potential is enormous. Are you prepared for the future?
Lisa Perry helps companies build leadership brands, driving loyal customers & delivering profitability. She does this through a process that builds brands consumers love. Her goal is to help companies develop, monetize, and grow their brands.
What technology do you think every executive needs to know how to use right now? Join the conversation inside Work It Daily's Executive Program.