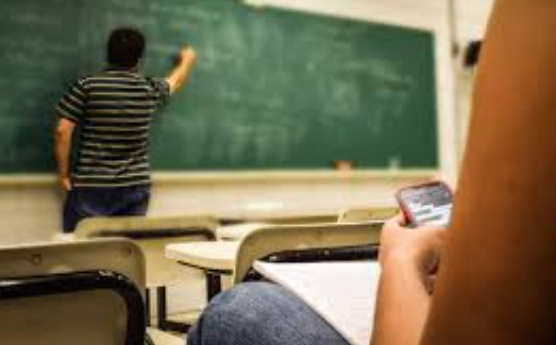 If you think about it offhand, teaching high school students may not seem like a very glamorous profession. A career in education certainly isn t going to earn you millions of dollars or grant you opportunities to rub elbows with the rich and famous. Many who enter this seemingly humble profession, however, view it as much more than a way to simply make ends meet. Teachers often regard their work as a vocation, one that many of them end up sticking with for most of their lives.
Teaching is undeniably incredibly challenging, but it can also be an enjoyable, fulfilling, and even lucrative career. If you re curious about what the world looks like from the front of the classroom, consider the following, especially compelling, reasons to give high school teaching a try:
High Demand for Teachers Worldwide
Are you looking to teach at a rural public high school in India How about at a reputable international school that offers an American curriculum Singapore expats favor? Wherever in the world you might be located, it s highly likely that local communities will be sorely in need of qualified, competent teachers. Thousands of schools worldwide are seeing larger influxes of new students than ever, and many places are also losing high numbers of teachers due to retirement or career changes.
This means that individuals considering careers in education can look forward to an abundance of vacancies at educational institutions both in their home countries and abroad. You ll have plenty of opportunities to check out different schools and to consider how your teaching style gels with a particular institution s mission and values. Aspiring teachers with adventurous spirits can even consider traveling overseas and settling in countries where their skills and expertise are especially needed.
Advantageous Schedules
Between grading, lesson planning, and other professional obligations, high school teachers have undeniably heavy workloads. They do, however, frequently have a high degree of control over the work hours they spend outside of the classroom. For example, you might dedicate particular parts of your morning or your afternoon throughout the week to a certain task, such as grading papers. If you budget your time carefully and don t overcommit to too many other projects outside of your teaching, you should be able to fulfill your work obligations and achieve a healthy work-life balance.
High school teachers also enjoy the same break periods and holidays that their students do, and this is without a doubt one of the biggest perks of the job for many people. As a teacher, you ll receive a few weeks off between one academic year and the next, and you may even receive a number of paid holidays throughout the year. Many teachers use this time off to catch up with friends and family, pursue other hobbies or interests unrelated to teaching, or work on personal projects.
Opportunities for Professional Growth and Development
Although many seasoned high school teachers will happily remain in their roles for years and even decades, abundant opportunities for career growth are available to those who want them. With additional training and study, high-performing teachers can eventually take on higher positions of leadership at their schools. They might go on to become principals, department heads, guidance and counseling officers, and many more.
Teachers might also step up by taking on additional committee-based tasks in addition to their regular workloads. Some teachers, for example, are deeply involved in curriculum and lesson plan development for their particular subject area. Others are active when it comes to organizing events like student showcases, conferences, and seminars. These pursuits don t just serve the school s interests but also frequently serve as valuable professional development opportunities for the teachers involved.
Meaningful Interactions and Relationships with Students
Most teachers enter the profession wanting to make a difference in the lives of the young people they work with. Many will have been inspired to get into teaching by educators that provided them with especially valuable guidance and formative learning experiences during their own high school days. They often thus see teaching as a way to pay it forward by striving to help their own students learn well and achieve their full potential.
High school is an especially rich and challenging time in anyone's life, and beloved high school teachers are often major influences on teens as they grow up. In many cases, the life skills and lessons you help your students learn may equal if not exceed the amount of subject-specific knowledge you impart. Don t be surprised if you end up becoming a guiding figure that many former pupils will remember years and years after graduation.
Teaching high school is an ideal career path for individuals in search of a job that offers more than just a paycheck. You ll get to exercise your creativity frequently, form meaningful relationships with your students and colleagues, and learn more about yourself and what you re capable of in the process. If you meet your students with passion and a sense of purpose each day, your time together will surely be just as rewarding for you as it is for them.
The post 4 Reasons to Consider a Career as a High School Teacher appeared first on Jobacle.com.