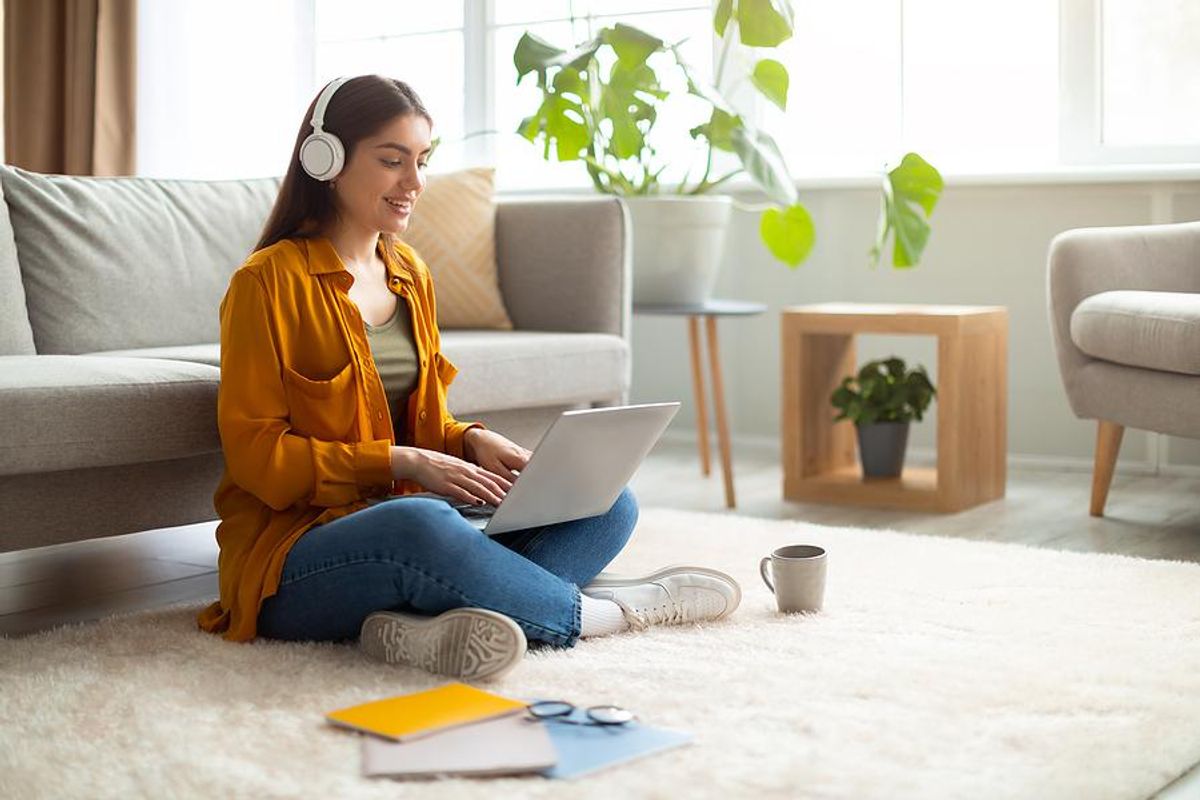 As a recent college graduate, it is always intimidating looking for your first job. At this point, you are more interested in getting into the corporate world rather than getting that dream job.
---
Have you ever thought about what leads you to that "dream job"? Precision, positivity, and a good attitude are the keys to not only getting an entry-level job but succeeding in it. And when you start your career on the right foot in an entry-level job, you'll quickly position yourself for a raise and/or promotion, and you'll be well on your way to getting that dream job.
Here are a few tips for entry-level job seekers looking to land their first job out of college:
12 Tips For Entry-Level Job Seekers
1. Get Noticed with Your Cover Letter
For a job opening, it's common for the hiring manager to get a thousand applications. What's so great about you? Why should you get an interview? Give it your best shot by providing a precise, interesting, and effective cover letter. The right disruptive cover letter encourages the recruiter to go through your resume.
2. Refrain from Long Stories
First off, your cover letter should only be about a page long. Similarly, your resume should only include quantifiable work experience—no long-winded descriptions of duties and tasks you were responsible for at a previous employer.
3. Don't Get Overly Formal
Be simple yet effective. On your resume and cover letter, do not use bold phrases, clichés, or idioms to create an impression.
4. Have Faith in Yourself
Confidence is essential to your career. There is no place for "good" in the corporate world. Competition is fierce and companies want someone who believes in themselves and knows their value. If you don't know your value as a business-of-one, how can you expect to prove your value to employers?
5. Know About the Organization
It's important to research the company before going in for a job interview. Make sure you know each bit of the organization you are applying to—the latest happenings, the past issues, the website, and the company culture. You should aim to know at least 80% of what a current employee knows.
6. Sell Yourself Logically
One of the most important questions to answer is, "How beneficial can you be for the organization?" Employers want to know if you can solve whatever problem they're facing because they're not hiring someone just for the heck of it. Talk in terms of what you can do to make the organization better. If you have sales experience, you can say something like, "With my knowledge and experience in sales, I can make sure I sell at least XYZ amount of products each month by working on XYZ aspects." Use the STAR method or "Experience + Learn = Grow" method to ace those tricky behavioral interview questions.
7. Act Mature
Be polite and take your job interviews seriously. Talk in terms of how your abilities can help in the betterment of the organization. No one wants to know what you learned from your childhood.
8. Relate Your Abilities to the Job
Focus on talking about those trainings, subjects, certifications, and specializations that have something to do with the job you're applying for. What makes you qualified for the position?
9. Never Boast About Your GPA
You might be a brilliant student, but if you fail to impress the interviewer, your GPA will not save you. Do not rely on your GPA to make a good impression and prove you're smart and hardworking. Focus on your experience and accomplishments instead.
10. Don't Exaggerate
Don't lie or exaggerate on your resume or in a job interview. Even a single white lie can outshine your abilities and competencies.
11. Prepare, Prepare, and Prepare
Always prepare before walk into an interview well-prepared. This includes everything from your appearance to knowledge about the organization. get information about the interviewer, too.
12. Leave like a Lady/Gentleman
Always leave by paying good regards to the interviewer and showing your interest in working in the organization. And don't forget to send a thank-you note!
As an entry-level job seeker, remember these 12 tips as you look for your first job out of college. You'll be sure to stand out from the competition!
If you're struggling to find a job as a recent college grad, we can help.
We'd love it if you joined our FREE community. It's a private, online platform where workers, just like you, are coming together to learn and grow into powerful Workplace Renegades.
It's time to find work that makes you feel happy, satisfied, and fulfilled. Join our FREE community today to finally become an empowered business-of-one!
This article was originally published at an earlier date.