There's a lot to think about and know when it comes to conducting a job search. Sometimes we just don't have all the answers or know where to turn. That's why I curate articles for Summary Sunday – to help provide you with information you may need!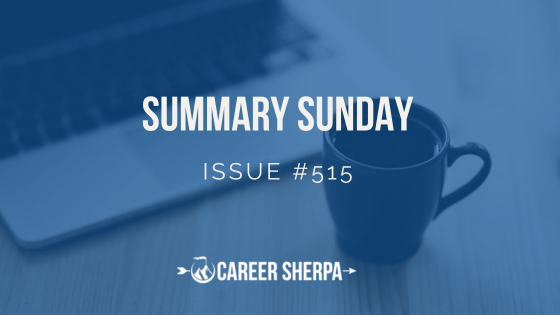 In this week's Summary Sunday, you'll find:
No-Cost Job Search Tools
10 Little-Known Job Search Features
Announcing #OpenToWork on LinkedIn
Research On Profile Pictures
ChatGPT Resources for Job Search
Company Culture Interview Questions
Thinking About Your Career Lasting Longer
Interim and Fraction Career Options
In-Demand Skills for 2023
If you find an article you like, please feel free to share it with those who will benefit. And be sure to follow the author!
JOB SEARCH
Free Career and Job Search Tools | Career Toolbelt
Alison Doyle has compiled a large list of free tools. You'll find everything from free software to career quizzes to help you determine your next job. Be sure to tap into all the no-cost resources available to you.
LinkedIn
10 LinkedIn features for Job Search | Sonal Bahl and Kevin D. Turner
This is a replay of Friday's conversation about 10 LinkedIn features. I guarantee there are a few you don't know about and will want to start using ASAP. If you don't follow Kevin D. Turner on LinkedIn, you really should! (He's put a lot of good info in the comments of the playback!)
Announce that you're #OpenToWork | Teal
If you have been laid off and are looking for work, have you posted about what you are looking for on LinkedIn? This post gives you ideas on what to say and how to get a response from your network (and others)!
New Research Study Breaks Down "The Perfect Profile Photo" | PhotoFeeler
Your profile picture is a powerful first impression. Photofeeler conducted research to evaluate a profile picture's perceived competence, likability, and influence. The big take-away – "nothing we tested paid greater gains in perceived Competence and Influence than formal dress." Thanks to Donna Svei for sharing this current research!
CHATGPT RESOURCES FOR JOB SEEKERS
If you haven't taken the time to learn about ChatGPT and apply it to your job search, you really should experiment with it! To sign up for the free version of ChatGPT, use this link. You should know that the best times to log in are early in the morning (Eastern) before it reaches its user capacity. Bing and Google also have similar AI tools.
Here are some articles to help you see the many ways you can use it for your job search.
9 ChatGPT tips to turn more interviews into offers | Austin Belcak
30 ways to SAVE TIME in your job search with ChatGPT: part 8 of 30 | Ana Lokotkova
The Ultimate Guide to Using AI & ChatGPT for Job Applications | Teal
and more general but very insightful Chat GPT Your Personal Genius Bar | Marti Konstant
INTERVIEWING
Company Culture Interview Questions | Adam Karpiak
Asking questions during a job interview is an important step in the process for you! If the culture of the organization is important, consider asking some of these questions recommended by Adam Karpiak in his "Job Seeking Is Hard" newsletter and shared on Twitter.
Interview Prep Questions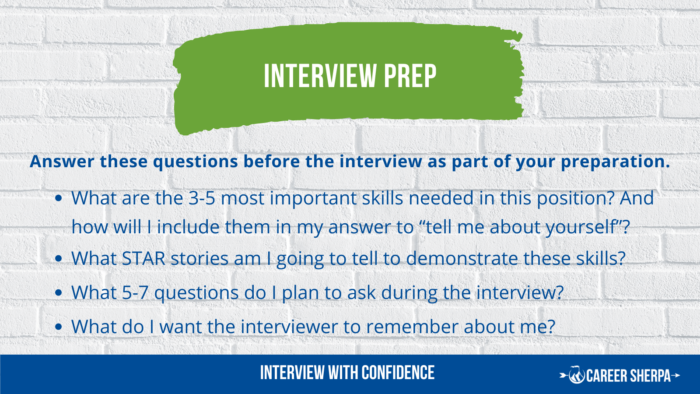 CAREER
What Happens When Careers Last 20 Years Longer? | Harvard Business Review
I just learned about Avivah Wittenberg-Cox from a colleague and wanted to share this article about careers, reinvention and building a bridge to retirement. I hope this gets you thinking, no matter what stage of your career you are in.
Interim and Fractional Leadership: Similarities, Differences, and Benefits | Career Impressions
Have you considered interim or fractional assignments? For some leaders looking to make a transition, these types of roles can be very appealing. Whether it's a change of pace, new challenges, or a chance to do something new, learn about these types of roles.
WORKFORCE
The Most In-Demand Skills for 2023 | LinkedIn Talent Blog
You'll find both hard and soft skills that are in demand. And, if you decide you want to enhance any of these skills, there's a link to a top LinkedIn Learning course on the topic. Make sure your skills are up-to-date!
DID YOU MISS THESE
How To Post Engaging Comments on LinkedIn
Best Job Search Tools for 2023 (As Recommended by Career Experts)
How to Prepare for a Job Interview
The post Summary Sunday: Issue #515 appeared first on Career Sherpa.