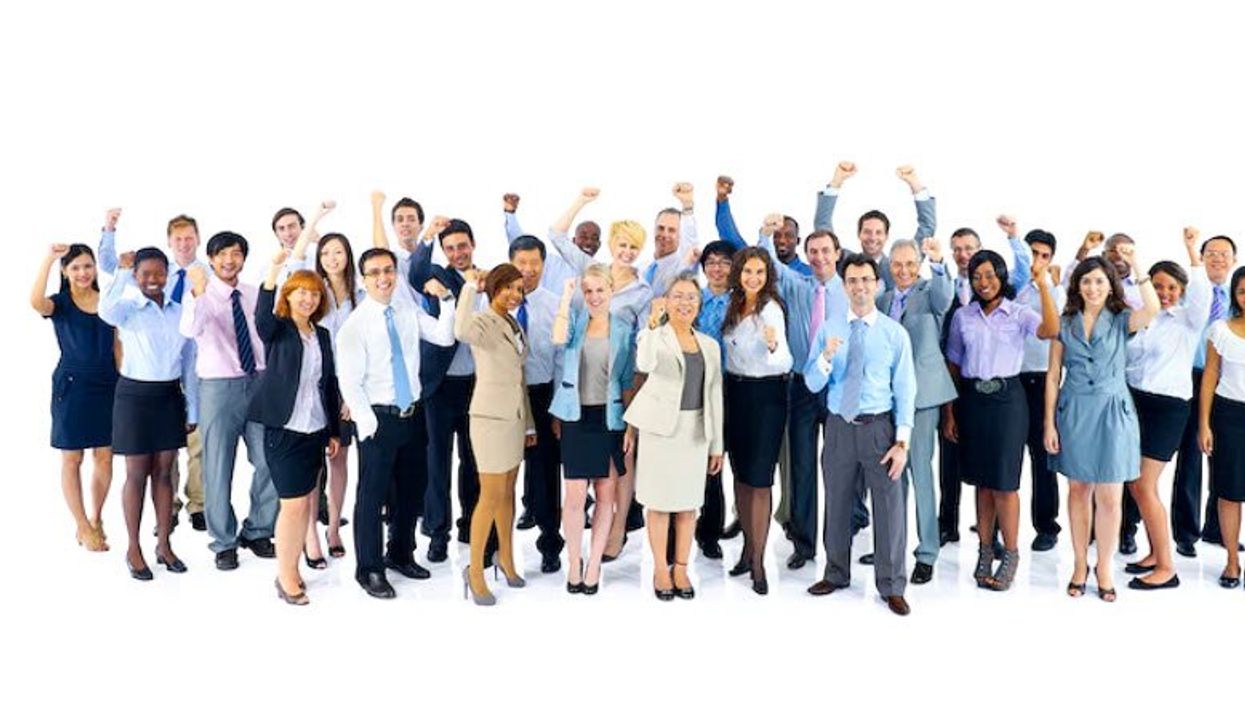 Project management skills are planning, executing, monitoring, and controlling projects of different sizes and scopes. They involve setting clear goals and objectives, defining roles and responsibilities, managing resources and risks, communicating effectively, and delivering quality results.
---
If you have project management skills, you might think they are only helpful for managing projects. But that's not true! Project management skills are valuable for project managers and anyone who works on projects or leads teams because these skills are transferable to other job roles and industries. In fact, they can give you an edge over other candidates and help you achieve your career goals.
Let's jump into what project management skills can help you plan, organize, execute, monitor, and control projects of any size and complexity.
Project Management Skills: The Secret To Success
Project management skills are necessary to successfully plan, manage, and execute projects. These skills include hard and soft skills to analyze project performance, manage resources, lead teams, and report progress and results.
Some of the essential project management skills are:
Communication: Convey messages clearly and effectively to various stakeholders, such as clients, team members, suppliers, and senior management. Communication skills also involve listening, presenting, writing, and negotiating.
Leadership: Inspire, motivate, and guide team members toward a common goal. Leadership skills also involve setting expectations, delegating tasks, providing feedback, resolving conflicts, and managing change.
Organization: Prioritize tasks, manage time, document information, and keep track of details. Organizational skills also involve multitasking, planning, scheduling, and following processes.
Negotiation: Reach agreements that satisfy the interests of all parties involved. Negotiation skills also involve persuasion, compromise, collaboration, and problem-solving.
Team management: Coordinate and collaborate with diverse team members across different functions, locations, and cultures. Team management skills also involve building trust, fostering communication, encouraging participation, and resolving issues.
Time management: Complete tasks within deadlines and budget constraints. Time management skills also involve estimating effort, setting milestones, tracking progress, and managing risks.
Risk management: Identify, analyze, and mitigate potential threats and opportunities affecting the project outcome. Risk management skills also involve contingency planning, scenario analysis, and decision-making.
Problem-solving: Find solutions to complex and unexpected challenges that may arise during the project lifecycle. Problem-solving skills also involve creativity, logic, analysis, and evaluation.
Budget management: Estimate costs, allocate resources, monitor expenses, and control spending. Budget management skills also involve forecasting, reporting, and auditing.
Motivation: Maintain enthusiasm and commitment throughout the project duration. Motivation skills also involve self-discipline, resilience, optimism, and passion.
Technical writing: Produce clear, concise documents communicating project information to various audiences. Technical writing skills also involve formatting, editing, proofreading, and referencing.
Project Management Skills: Benefits For You & Your Company
Project management skills are essential because they can help you achieve your professional goals and deliver value to your organization. By applying project management skills to your work, you can:
Improve your efficiency and productivity by planning, organizing tasks, managing time, and avoiding rework.
Enhance your quality and performance by following standards, meeting requirements, solving problems, and managing risks.
Increase your satisfaction and engagement by setting clear objectives, aligning your work with your values, motivating yourself and others, and celebrating achievements.
Strengthen your relationships and reputation by communicating effectively, leading by example, collaborating with others, negotiating win-win outcomes, and delivering on your promises.
Showcase Your Project Management Skills In Different Industries
Project management skills are transferable and applicable to any job role or industry involving projects or tasks with specific goals, scope, time, and resources. Here are a few examples of how you can use these skills in multiple industries:
IT: IT projects involve developing or implementing software or hardware solutions that require technical expertise, innovation, and integration. Project management skills can help you manage requirements, design, development, testing, deployment, maintenance, and support.
Marketing: Marketing professionals often work on multiple projects simultaneously, such as launching campaigns, creating content, conducting research, and analyzing data. Project management skills can help them prioritize tasks, manage resources, coordinate with stakeholders, monitor progress, and measure results.
Finance: Finance professionals often work on budgets, forecasts, audits, reports, and analyses of financial data. Project management skills help finance professionals monitor and control tasks and ensure quality and compliance.
Healthcare: Healthcare professionals often provide care and services to patients or clients that involve multiple procedures, interventions, and follow-ups. Project management skills can help them assess needs, plan treatments, coordinate with other providers, document progress, and evaluate outcomes.
Automotive: Automotive professionals often work on complex and lengthy projects. Project management skills help manage project complexity, resource optimization, risk, and customer satisfaction.
Project Management Skills: A Competitive Advantage In Any Industry
As you can see, project management skills are versatile and valuable for any job role or industry. They can help you perform better in your current position, advance your career path, or enable you to switch careers altogether. So don't limit yourself by thinking that project management skills are only for project managers. Instead, embrace them as an asset that can boost your professional growth. So, what are you waiting for? Start applying project management skills to your work today!
Many helpful resources can guide you along the way. A great place to start is the Project Management Institute website, where you can find a wealth of information and tips.