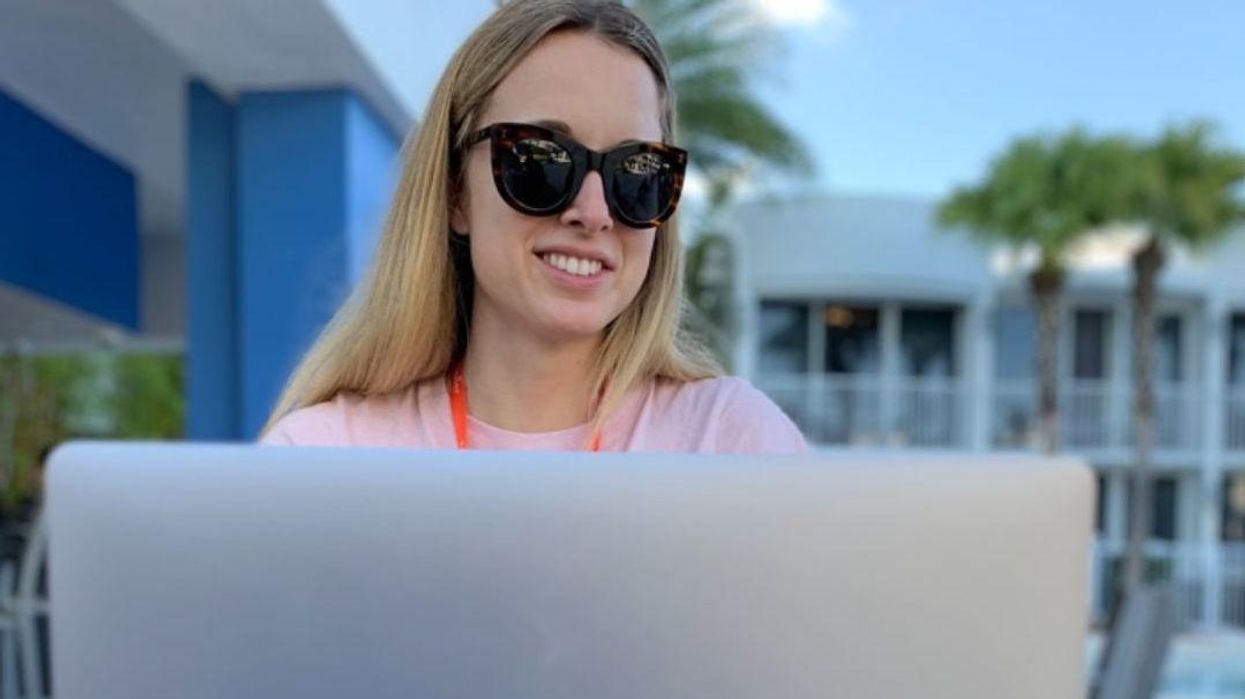 Zapier is a top-ranked company that aims to simplify the work process for businesses of all sizes. As a 100% remote company, Zapier could be an appealing job for a job seeker looking for a remote position at an incredible company.
---
How Zapier Simplifies The Work Experience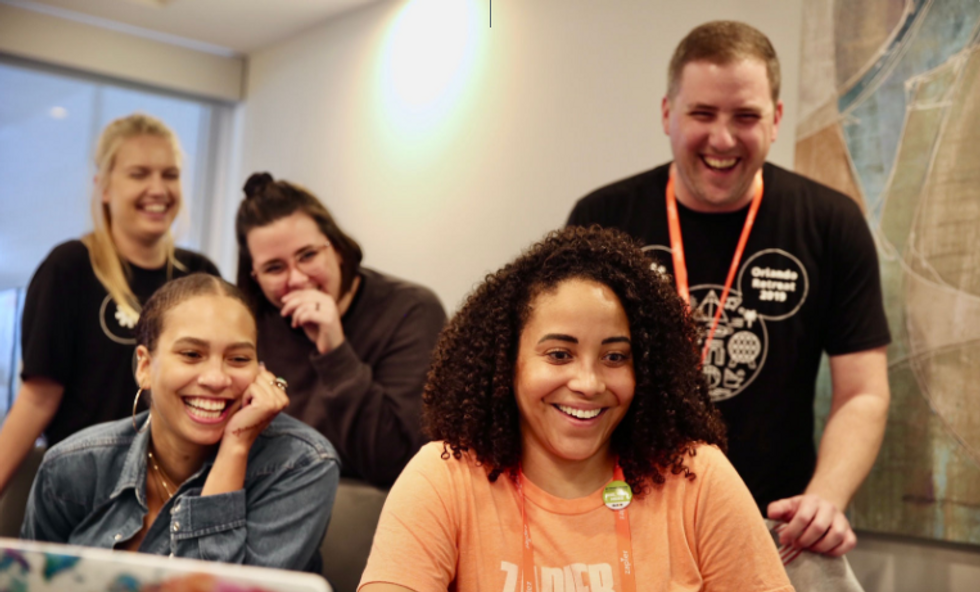 Zapier is a productivity tool that connects over 1,300 business apps, such as Gmail, Dropbox, Slack, and MailChimp. Zapier helps to automate routine processes and repetitive tasks without the need for coding or technical resources.
"Zapier is on a mission to make automation incredibly easy and accessible to everyone at work," according to the company's mission statement. Quite simply, Zapier eliminates busy work.
Zapier was founded in 2011 and has over 3 million registered users around the world. Some well-known companies that use Zapier include BuzzFeed, Invision, Spotify, and Adobe.
Applying For A Job At Zapier
@workitdaily

Still hiring anywhere in the world! #hiring #jobsearch #hiringnewemployees #newcareer #jobseeker #hiringnow #remote
While Zapier is based in Sunnyvale, California, the company's workforce is 100% remote and employees can work from anywhere in the world! The company's workforce is currently spread across 17 time zones in 30 countries.
Zapier has job openings in accounting & finance, business operation, decision science & analytics, design, engineering, marketing, product, research & development, recruiting, and support.
Zapier's interview process varies by job position but it typically starts with a phone screen with a recruiter. Applicants who are deemed a good fit will then get a 45-minute to 1-hour interview with the hiring manager. The next step in the interview process includes a skills interview or a take-home skills test.
Throughout the interview process, Zapier makes it a point to get back to applicants quickly, and then commits to being in touch with applicants once per week while they're going through the hiring process.
3 Facts About Working At Zapier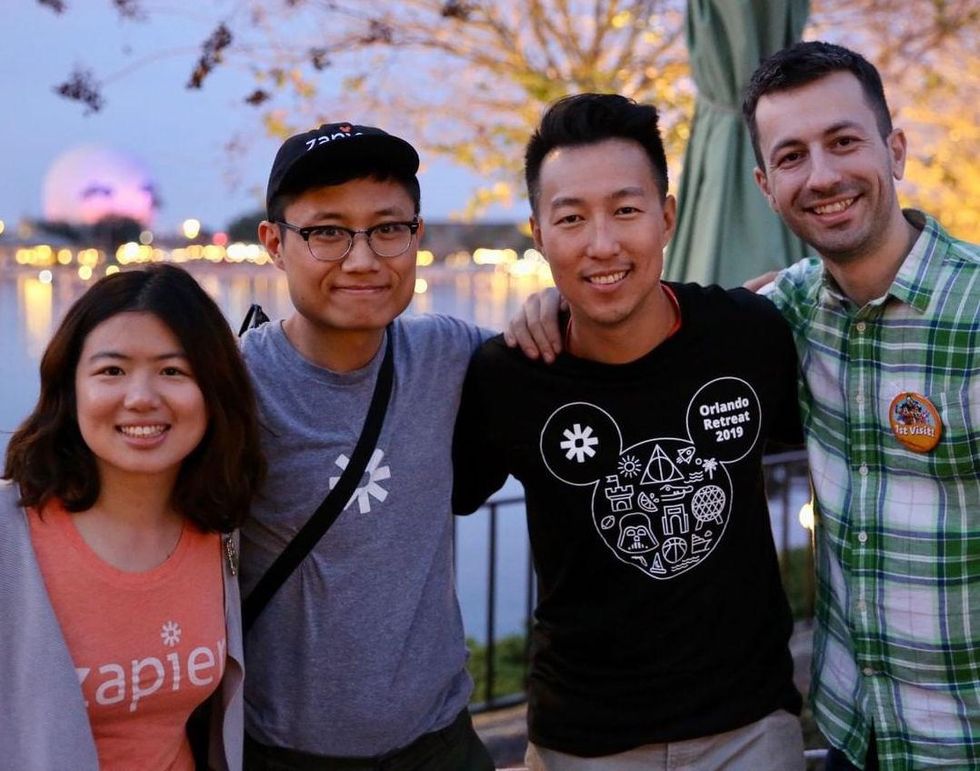 Zapier is a leader in building a remote workforce.
At Zapier, remote work isn't just meant to be a perk. Rather, it has been the company's reality from the start. As such, Zapier considers itself a leader in running a remote workforce and often shares information and insights about remote work best practices on the company's blog.
Those who work at Zapier are given a remote equipment budget and allowed to choose the equipment they need for their home offices. Zapier employees are also encouraged to take advantage of the freedom and flexibility that comes with remote work (as long as they're in communication with their teams about tasks and deadlines).
Zapier is also committed to building one of the strongest company cultures for a remote company.
"100% distributed doesn't hold us back from building bonds—daily conversation in chat includes non-work topics like #fun-cooking and #fun-scifi, weekly posts to our company blog show off pictures of pets and hobbies, and twice-annually, we come together for an all-team retreat that includes activities like crafting, basketball, karaoke, and rock climbing. We make space for whatever your flavor of fun," the company states on its website.
Past all-team retreats have been held in Vancouver, Minneapolis, and New Orleans. In addition to the twice-annual all-team retreats, departments and teams within Zapier sometimes get together to work on projects and have fun.
Employees like working at Zapier.
Zapier has a ranking of 4.9/5 on job review site Glassdoor and is gaining recognition throughout the tech industry. Zapier ranked #1 for mid-stage companies on Wing Venture Capital's "Enterprise Tech 30" list that recognizes startups "poised to transform enterprises at all stages of maturity" and the company is also featured on Forbes' "The Cloud 100" list.
Zapier prides itself on being a global workforce that lends itself to diverse backgrounds and experiences. Diversity, inclusion, and belonging is a major area of focus at Zapier and all employees that are hired agree to the company's code of conduct.
"We're building a global community—one that's safe for people of all backgrounds. We have regular open discussions on topics like gender equality, unconscious bias, and celebrating our differences," the company states on its website.
Benefits and perks at Zapier include:
Unlimited vacation
Profit-sharing
2 annual company retreats
Professional development allowance
Great healthcare + dental + vision coverage (available to US, UK, and Canadian employees)
Retirement plan with 4% company match (available to US, UK, and Canadian employees)
14 weeks of paid leave for new parents
5 Zapier team values that lead to a successful employee:
Default to Action - "Most decisions are changeable. It's better to deliver something real today over something maybe better later."
Default to Transparency - "When working in a distributed, worldwide team staying on the same page is tough. Sharing context, goals, objectives, and in-progress work in public helps us all achieve a common goal."
Grow Through Feedback - "We all have personal goals and ambitions. Let's work together to help us all achieve our goals."
Empathy, No Ego - "All of our teammates are smart and talented. When we work together we will be successful."
Don't Be a Robot, Build the Robot - "Invest in tools and processes that lead to outsized impact so Zapier can be more productive than a similar sized company."
Career Opportunities At Zapier
If you're interested in working at Zapier, visit the company's careers page to learn more.
Source