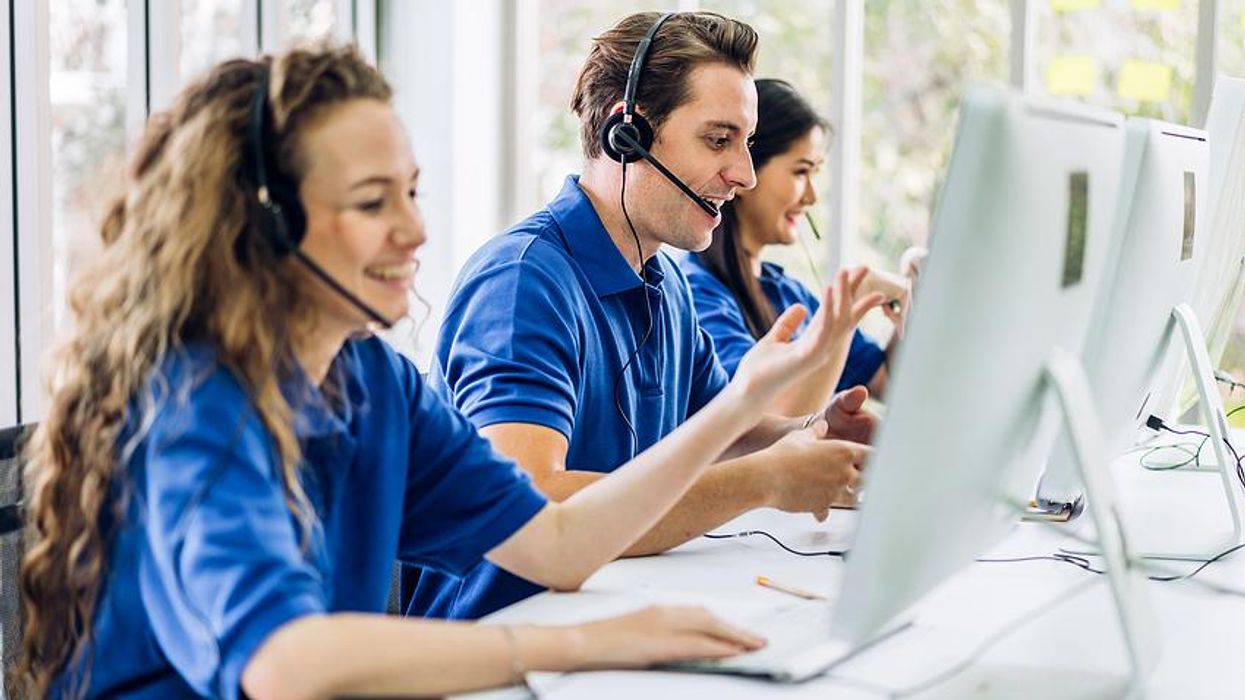 "Do you really want to work in a contact center?"
Let's be honest: five-year-olds don't dream about working in a contact center when they grow up. Proud parents never boast about their children working in contact centers. Teachers at private schools never recommend students to work in contact centers.
---
People see contact centers as cubicle farms with hundreds of people on the phones selling non-existent products and services.
I'm going to tell you something different.
Contact centers are a great way for a person to start their career.
The Size Of The Industry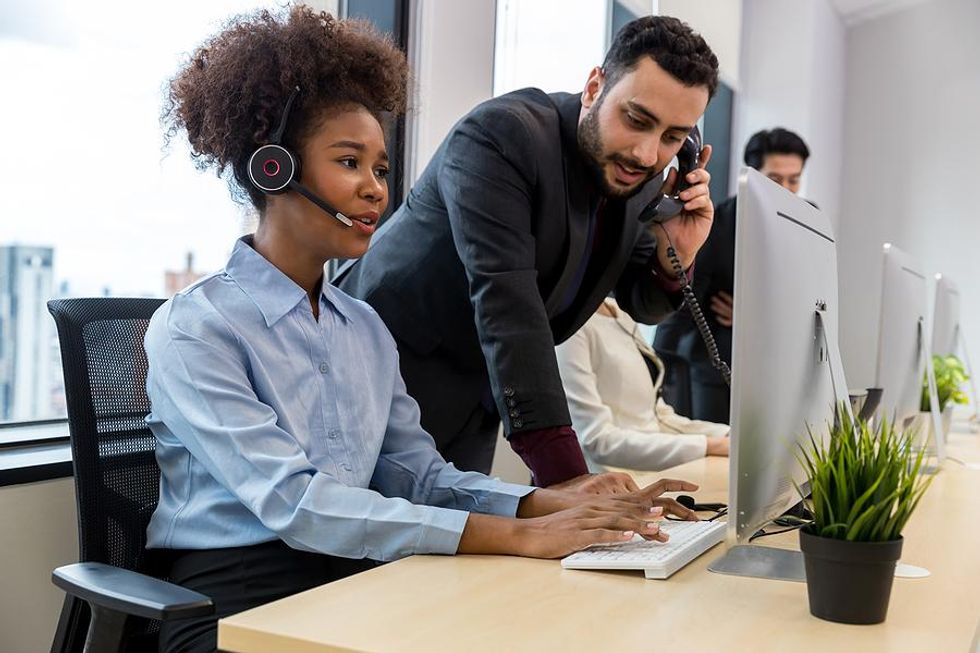 About 2.79 million Americans and U.S. residents, slightly more than 2% of the working population, work in contact centers.
The real figure may be higher. Many companies may call their contact centers "service centers," "customer service centers," or "help desks."
A contact center agent's average tenure is three years. All 2.79 million agents change their jobs every three years. The industry will have 930,000 vacancies every year, which equates to approximately 77,000 vacancies a month.
If you're leaving university with a student loan to pay off, there's no shortage of vacancies.
Getting In On The Ground Floor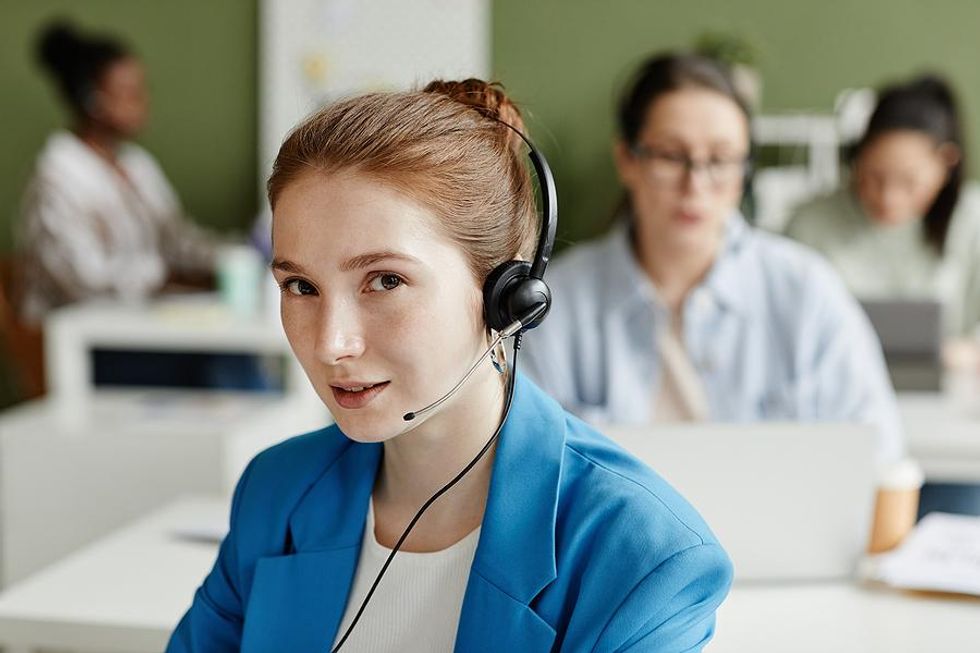 ​It's tough for newcomers to the workforce. Everyone wants previous experience. Contact centers are less likely to demand that. Joining a contact center attached to a specific industry can get you a grounding in that industry.
The companies serving consumers run contact centers. They include banks, debt collection agencies, the government (both local and national), insurance, healthcare, information technology, telecommunications, travel and tourism, and utilities. If you want to get experience in one of these industries, there's a contact center for you to get your foot in the door.
As well as industry experience, you will also develop your people skills. That's more than you'll get from an MBA course. As a contact center agent, you'll deal with up to 100 people per day. You'll learn how to build rapport with complete strangers, explain things to emotional people, and stay calm under pressure or in the face of insults. Some people call these "soft skills." These "soft skills" make people want to do business with you, hire you, or maybe even marry you!
Contact centers are a tech-heavy environment. You will learn to work with various programs and applications from day one. This will improve your technical skills and, more importantly, develop your ability to learn how to use technology. Technology changes all the time, but it will always be with us.
Contact centers give you the opportunity to work on yourself. Contact center work can be monotonous and repetitive. So is unemployment. This is your opportunity to develop your resilience and determination. Most contact centers provide you with regular coaching to improve your performance. Responding positively to coaching is a key element of being employable in today's workforce. Contact center agents learn how to work in teams where success is not one person getting good exam results, but a customer having their requests fulfilled as quickly and effectively as possible.
You can learn all this in your first job!
Going Up!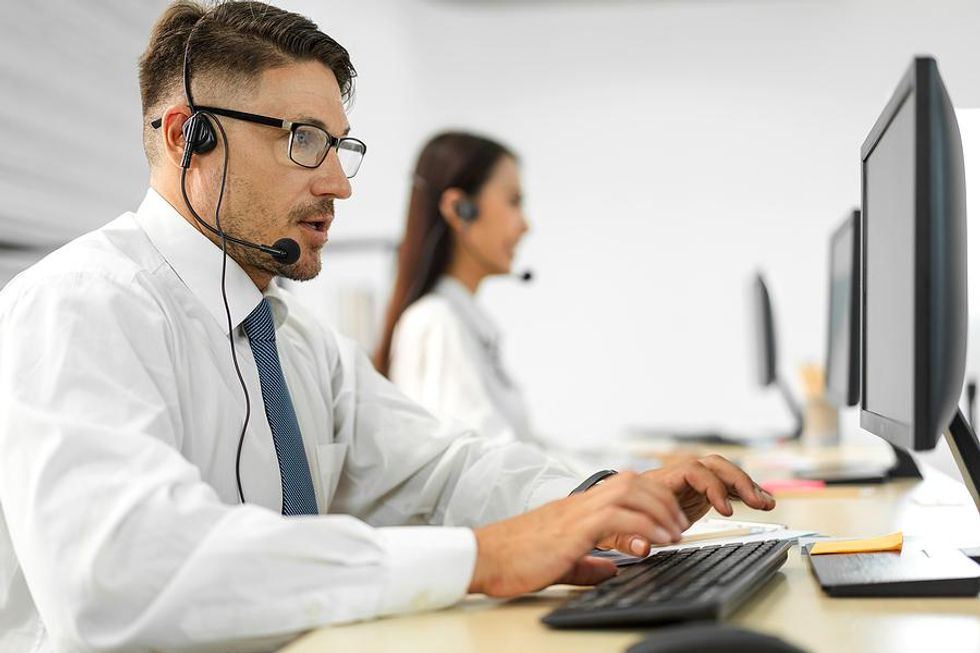 What can contact centers offer people who stay longer than three years?
In the U.S., the average contact center employs 54 agents. That means one manager for every 54 agents, and on average, there is one supervisor for every 8.6 agents.
The contact centers industry is unusually "democratic." Over the past 12 years, I have worked with more than 200 contact centers on three continents. In most cases, the managers started their careers as agents.
The industry also needs data analysts, IT specialists, developers, trainers, and coaches. Many of them started their careers as agents.
A Growth Industry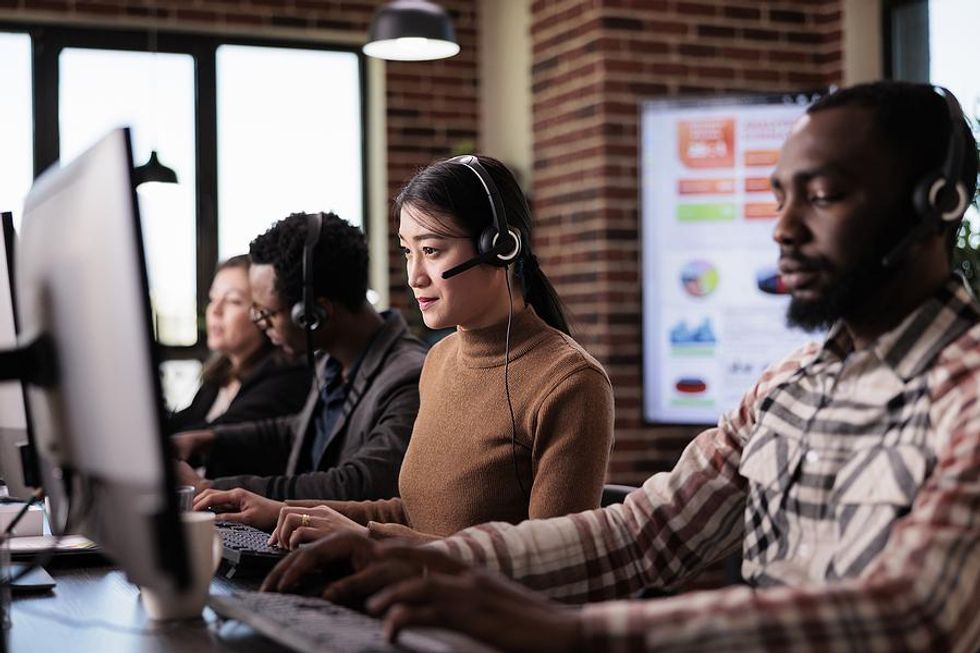 ​Two factors have had a major impact:
The pandemic forced many companies to abandon face-to-face operations, relying on their contact centers to communicate with customers. Customers got used to doing business online. Now, many customers don't want to go back to physically visiting a branch. Companies also welcome the change. Offices and shops are expensive to run in relation to the number of customers they serve. Companies are looking to expand their contact center operations as part of their strategy to go digital.
Legislation in many Western countries makes changing bank accounts, insurance, telecommunications, or utilities providers easier. Customer service is now the competitive battleground of the 21st century. Contact centers are expected to hold that ground and win.
A Changing World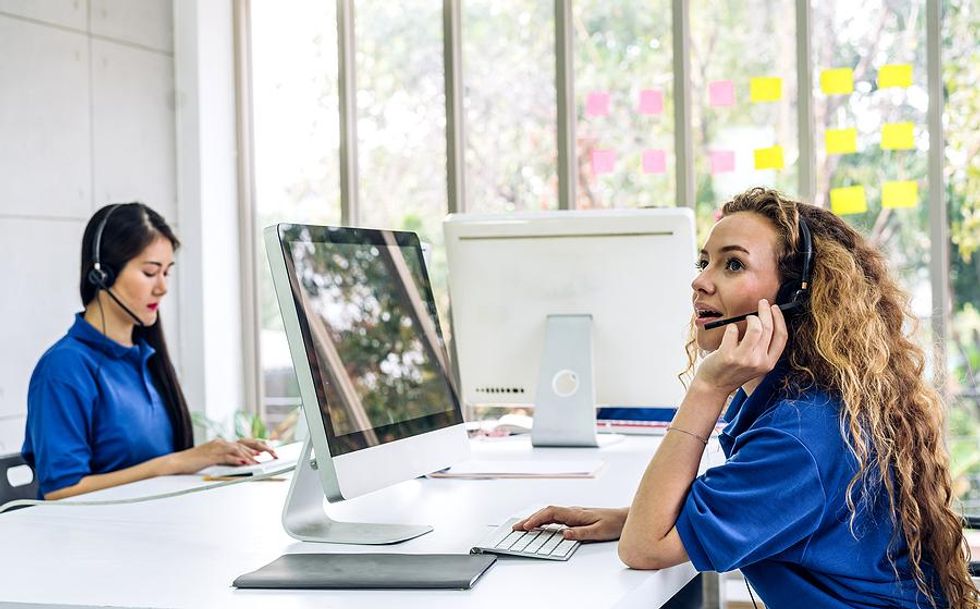 The shift to cloud technology is revolutionizing the industry, making access to transformational technologies less expensive and more available.
Companies are increasingly turning to artificial intelligence (AI) powered chatbots to handle simple interactions. This increases capacity without increasing headcount and frees up humans to handle more challenging interactions.
As automated systems handle simple tasks, human agents will handle more complex requests or help out customers who having trouble dealing with the bots. Human agents will need to be better trained both in terms of product and service knowledge and also in terms of emotional intelligence and communication skills.
Supervisors are likely to become more human-centered as automation will handle the numerical tasks. Supervisors will concentrate on coaching and motivating human agents or assisting in solving the most complicated customer issues and requests.
The wrap-up
The contact center industry has much to offer anyone looking for a job, regardless of experience. If you'd like to talk to an industry veteran, please reach out to me on LinkedIn.
Further reading…
Here are some more articles about the contact center industry:
Creating Quality Standards For Contact Centers
Using Quality Management To Improve KPIs
How To Reduce Average Handling Time (AHT) In Contact Centers