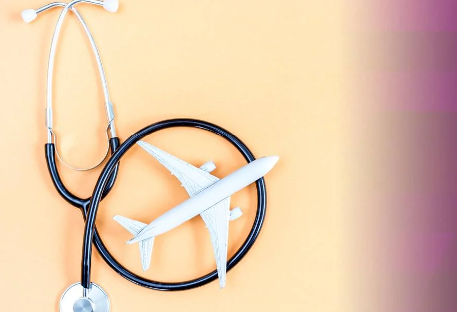 The nursing profession is a fulfilling and rewarding career, and travel nursing can be even more exciting for those who want to explore different parts of the country while doing what they love. One state that offers unique opportunities for travel nurses is Massachusetts. With its rich history, bustling cities, and scenic landscapes, Massachusetts is a great place for travel nurses to build their experience and make a difference. This blog will provide insight into what travel nurses need to know about working in Massachusetts and how to make the most of their time there.
Travel Nurse Job Opportunities in Massachusetts
Massachusetts is home to some of the most prestigious hospitals and healthcare facilities in the country, such as Massachusetts General Hospital, Brigham and Women's Hospital, and Boston Children's Hospital. These institutions, among others, often require the support of travel nurses to ensure they maintain high-quality patient care. This makes travel nurse jobs Massachusetts (see listings) plentiful and diverse, with opportunities available in various specialties and settings.
Licensing and Certification Requirements
Before beginning your travel nursing assignment in Massachusetts, it's crucial to ensure you have the appropriate licensure and certifications. The state is a member of the Nurse Licensure Compact (NLC), which allows nurses to practice in any participating state using their home state license. If your home state is not part of the NLC, you will need to apply for a Massachusetts nursing license.
Additionally, some travel nursing positions in Massachusetts may require specific certifications depending on the specialty area. For example, critical care nurses might need to have Advanced Cardiac Life Support (ACLS) certification, while emergency room nurses may require Trauma Nursing Core Course (TNCC) certification. It's important to research the requirements for your desired position and ensure you have the necessary credentials before applying.
Understanding the Cost of Living
Massachusetts is known for its relatively high cost of living, particularly in metropolitan areas like Boston. As a travel nurse, it's essential to be aware of the cost of living in the areas where you will be working and to budget accordingly. Housing, transportation, and food expenses can vary greatly depending on location. Many travel nursing agencies provide housing stipends or assistance in finding suitable accommodations, which can help offset these costs. Be sure to discuss housing options and stipends with your travel nursing agency before accepting an assignment in Massachusetts.
Building Your Professional Network
Working as a travel nurse in Massachusetts provides ample opportunities to grow your professional network. As you work in various hospitals and healthcare facilities, you will have the chance to collaborate with nurses, physicians, and other healthcare professionals from diverse backgrounds and specialties. Networking can lead to valuable connections and potential job opportunities in the future.
To further expand your network, consider joining local nursing organizations or attending conferences and events in the area. Some Massachusetts-based nursing organizations include the Massachusetts Nurses Association (MNA), the Massachusetts Association of Registered Nurses (MARN), and the Massachusetts Emergency Nurses Association (MENA). These organizations often hold educational workshops, conferences, and networking events, providing the perfect opportunity to connect with fellow healthcare professionals.