The basics of searching for a job haven't changed. You need a strong network, a focused resume, and a structured plan.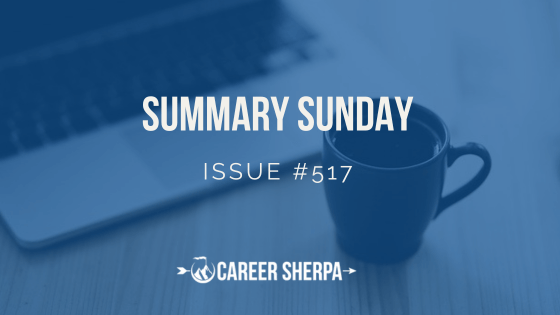 In this week's summary, you'll find information to help put these pieces of your job search together:
Fix your LinkedIn feed
Write better LinkedIn comments
Reasons to create a portfolio website
How recruiters find your resume
Reasons for not taking vacation time
AI interview coach
If you find any of these articles helpful, follow the author/publication and share with those who would benefit!
LINKEDIN
Why Your LinkedIn Feed is Awful and How to Fix It | My Career GPS
If you don't like what you see on LinkedIn, here are options to help you eliminate the junk and see more of what is important and interesting to you!
A secret to commenting on LinkedIn | Ed Han
Simple wisdom to help you leave better (more engaging) comments on LinkedIn.
PS: Do you follow Ed on Twitter and/or LinkedIn? He shares #tip4day for job seekers.
JOB SEARCH
9 Ways a Website Portfolio Can Help You Land a Job | Make Use Of
If your future employer is searching for someone with your skills and expertise, will they find you? LinkedIn isn't the only place recruiters look to find great talent.
How Recruiters Find Your Resume | Random Recruiter
This thread explains the thought process and steps recruiters take to find people who might be qualified for jobs they have to fill. (Recruiters proactively search resume databases on Dice or Indeed to find potential candidates.) The takeaway:
Add in your buzzwords/key skills in each work experience
Add zip code or City/State where you want to work
Use common titles (data engineer) over generic titles
WORKFORCE
Many workers don't take their vacation time — to their detriment | Yahoo Finance
"No job is worth the risk of stroke or heart disease."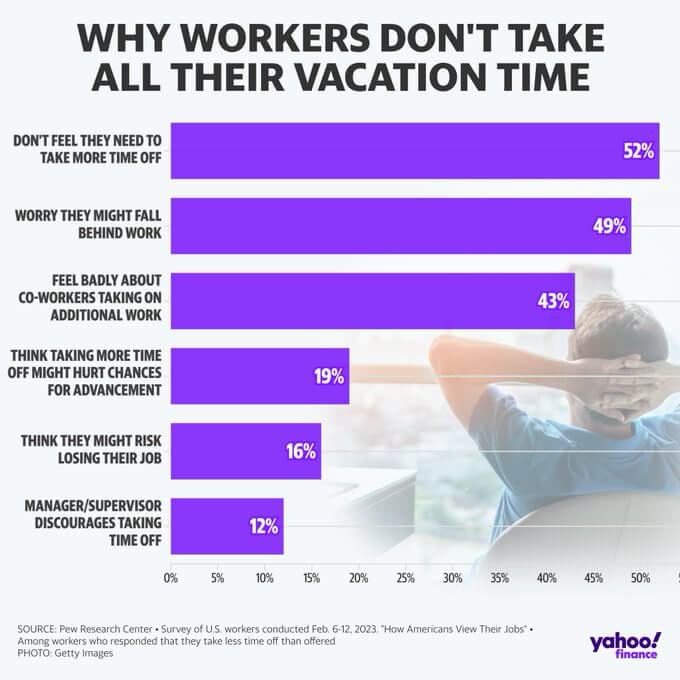 INTERVIEWING
Practice interview questions with real time feedback from an AI coach | Yoodli
This is a new free interview practice tool. Many career coaches in my network are talking about it. Use this mock interview tool to get instant feedback on your presentation (pace, filler words and more).
VISUAL TIPS
Use Time Blocking To Structure Your Week
And all that white space (free time) is for you to use to schedule conversations and interviews!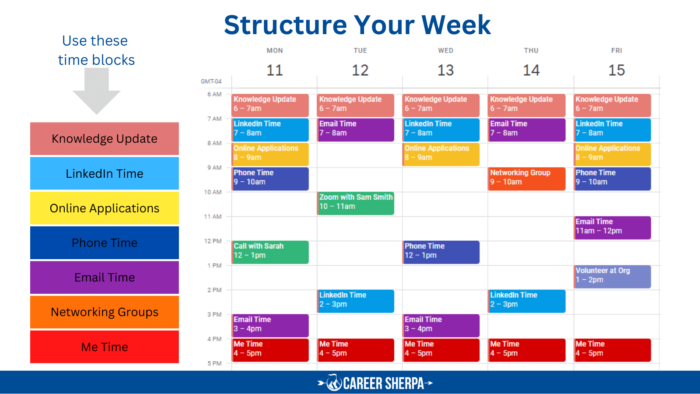 DID YOU MISS THESE
Good Hobbies & Interests To Put On A Resume In 2023
6 Steps To Managing Your Job Search
ChatGPT: 6 Ways To Use AI In Your Job Search
The post Summary Sunday: Issue #517 appeared first on Career Sherpa.