Job search is quite possibly the hardest job you'll ever have. Face this challenge head-on and conquer it!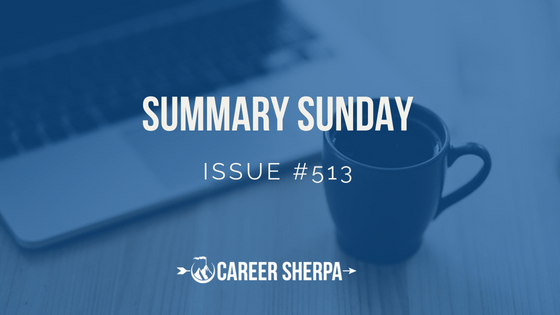 One reason job search is so difficult is that you'll have to use many skills you may not use in your regular job. Things like research, analysis, and even written communication. It's time to get better at them.
In this week's issue of Summary Sunday, you'll find tips and advice to help you search smarter:
Basic job search tips
Career change after 50
LinkedIn hack to get more views
Use ChatGPT to improve your LinkedIn profile
What gets workers promoted
Work email templates
If you enjoyed an article please share it and follow the author!
JOB SEARCH
6 Job Search Tips That Are So Basic People Forget Them | The Muse
Jenny Foss explains why these 6 job search actions are key and easily overlooked! Make sure you are doing all 6.
Over 50 Job Search
How To Make a Career Change at 40 or 50 | Career Toolbelt
Making a change in your career later in life may seem challenging but if you walk through these steps at the very beginning of your transition, you'll find it easier. If you've been trying unsuccessfully to transition, start from scratch and ask yourself these questions.
LINKEDIN
Want to know a LinkedIn hack that can increase your profile views by 1000%? | Jessica Hernandez
Did you know that using LinkedIn's resume builder can help you identify key skills? Follow the steps laid out in this LinkedIn post by Jessica and insert some in your headline, About section, and throughout your profile. Read how to do this.
4 Ways to Use ChatGPT to Optimize Your LinkedIn Profile (with Prompts) | Tealhq.com
By asking specific questions, you can enhance sections of your LinkedIn profile, especially those sections you struggle to write – your headline, about section, experience bullets and messages!
CAREER
What Makes Someone Promotable? | Sarah Johnston
When Sarah asked this in a LinkedIn poll, over 4,500 people responded. See what the answers are. It's not what you would expect!
40 Templates to Help You Handle Your Toughest Work Emails | The Muse
This article contains templates for tough work emails AND job search! (I don't usually share 2 articles by the same source in one newsletter, but The Muse has so much great content.) If you don't subscribe to their newsletter, you should!
INTERVIEWING TIP
At the end of each interview, be sure you ask these questions. (Never assume you know the answer.) It helps you understand the next steps and when to reach out for an update if you haven't heard back.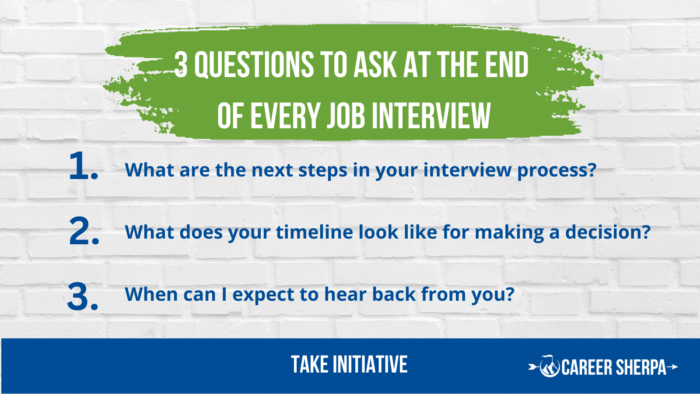 PODCASTS
I'm not much of a podcast listener, but for those of you who are, check out this new one.
Career Blast in a Half – Loren Greiff
Loren has 2 episodes with more on the way.
DID YOU MISS THESE
ChatGPT: 6 Ways To Use AI In Your Job Search
10 Best Examples Of Problem-Solving Skills For Interviews
How To Introduce Yourself In An Email (Strong Examples)
The post Summary Sunday: Issue #513 appeared first on Career Sherpa.