Job search shouldn't be so hard. But it is. You have a million questions about what to expect and how to do it right. The bottom line is, it's highly dependent on you, the types of roles you are looking for, the companies you are dealing with, and the preferences of the individuals you interact with.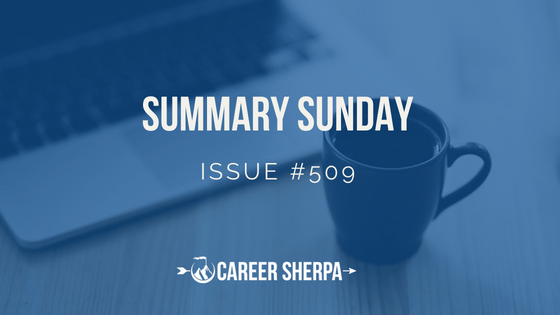 No single expert has all the answers. So your goal is to source credible resources that will help you think critically about what is best for you and your situation.
Summary Sunday is a compilation of articles by experts and authorities. These are articles that have been recently published and address job search trends you should know about.
In this week's summary, you'll find information to help you with your job search. They include:
Being active on LinkedIn
Online application tips
5 types of people you need in your job search
Interview scenarios and how to handle them
Overcoming post-interview assumptions
Clawback provisions might be coming your way
New career options for tech professionals
Feel free to share any of these articles with those who may benefit! Credit the author! Better yet, subscribe or follow the author!
LINKEDIN
The Case, Science and Strategy Behind Being Active on LinkedIn | Virginia Franco Resumes
Being active on LinkedIn is one of the best ways to stay top-of-mind and build awareness of who you are. Franco recommends "I advise job seekers to shoot for 2-3 updates during the work week and to add insights through comments on the feeds of others 30-45 minutes 5X a week." Discover ways to make this happen! Â 
JOB SEARCH
5 Keys to Maximize Your Online Applications | Career Thought Leaders
Are you spending too much time applying to jobs online? Start using these tips from Career Thought Leader Associates to help you stand out and improve the effectiveness of your online applications.
Assemble A Dream Team To Help You Find A Job And Fast-Track Your Career | WeCruitr
Job search can feel lonely but you should never job search alone. Enlist the help of these 5 people to help keep your search going and productive.
INTERVIEWING
#16 – Focus Your Interview Responses | Job Seeking Is Hard
This newsletter by recruiter Adam Karpiak is filled with stories and questions submitted by job seekers. You'll find sections including: Stupid Interview Questions, Community Catharsis, This Week's Topic and even a listing of jobs! Check out the answer to this question – "Initial screenings with recruiters that really don't know or understand the job responsibilities."
5 "Horrible" Interview Moments You Need to Stop Overanalyzing | The Muse
It's easy to make assumptions about what you think happened during the interview. But DON'T! Instead, understand what may have been going on and don't obsess over the past!
CAREER
A New 'Penalty' for Quitting | Korn Ferry
Noncompete agreements may be on their way out, but executives should watch out for clawback clauses before they quit. "Clawback provisions—clauses in employment contracts forcing an employee to return compensation to their employer—are getting renewed interest in compensation circles." 
The Entrepreneur Journey With Backstage Capital Founder and Managing Partner Arlan Hamilton | Redefinig Work
This interview highlights a solution to the tech layoffs and includes the career benefits of starting a business on the side. As an investor and founder of the work-technology company Hire Runner, Arlan wants to see more flexibility in the way we think about employment and career paths.
MENTIONS
From 'quiet quitting' to 'career cushioning,' here are the workplace trends that took 2022 by storm — and whether they'll continue in 2023 | BusinessInsider
You've heard these flashy headline phrases, but will they last?
TIP OF THE WEEK
Before you walk into a job interview, make sure you have answers to these questions:
What does the hiring process look like?
How long will the interview last?
Who else will I be meeting with?
And during the interview ask these questions:
Could you rephrase the question for me please?
Who should I follow up with and when?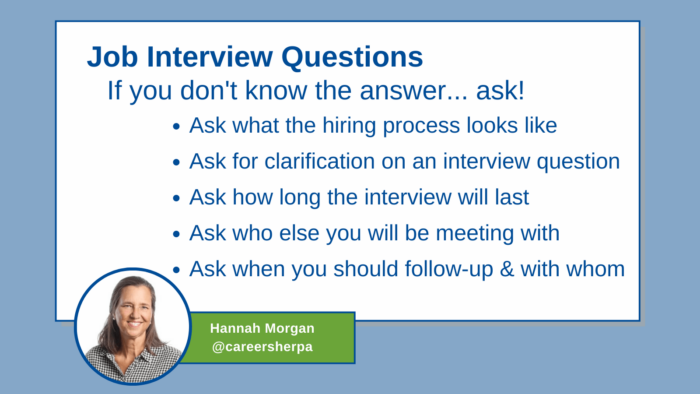 DID YOU MISS THESE?
Simple Instructions for How to do What You Love
How To Answer "How Do You Handle Stress?" (Plus Samples)
Why Do You Think You're Qualified For This Position?
The post Summary Sunday: Issue #509 appeared first on Career Sherpa.