Do you remember your first space experience? I had many growing up. My first was seeing the Star Wars movie. It was a pop-culture juggernaut. We stood in line for hours, around the block just to buy tickets. People camped out, dressed up in Star Wars costumes, skipped school, and sat in the movie aisles just to see the Star Wars movie. Seeing the adventure of outer space with these amazing characters and creatures was awesome. Second, my dad was a Trekkie. I spent many evenings hanging out watching Star Trek TV shows with him. It was a fond memory I have of time spent with my dad, enjoying one of our favorite shows that changed popular culture. And last, was an emotional time when I was in school, watching the Challenger space shuttle go up in space with all of my classmates, only to see it explode shortly after launch from Cape Canaveral back in January 1986. We were stunned realizing that the lives of seven astronauts had just died before our eyes. It was a very emotional time.
---
Recent years have seen a shift in what people want to consume. Younger generations are valuing trips, experiences, and exploration over physical objects. People are willing to pay for a lifestyle over materialistic objects.
Companies have an opportunity to tap into space experiences, reimagining themselves outside earth. Let s take a look at a few companies that have successfully used space marketing tactics and four things you can start doing now to plan for your brand s future in space.
Serum In Space
Estee Lauder contracted with NASA to take 10 bottles of its Advanced Night Repair skin serum to the International Space Station (ISS). NASA astronauts captured imagery and video of the product for social media with one bottle auctioned off for charity. The campaign cost Estee Lauder $128,000 (less than a big Influencer campaign).
Retail Lift Off
Under Armour and Virgin Galactic partnered to create a new generation of space apparel and footwear, as well as an astronaut performance training program. The 10-piece limited-edition collection features garments proven in space and designed for comfort and functionality. Both companies share an obsession with innovation and making the impossible possible.
Zero-G Experience
Mars Wrigley released a limited-edition Zero-G pack of Skittles, guaranteed to float while in space. The new Zero-G pack featured intergalactic, aluminum packaging and contained only blue and purple candies. Partnering with Jeff Bezos and the first human flight of his Blue Origin New Shepard spacecraft, he threw Skittles at his fellow passengers in a game of zero-gravity catch. Skittles also gave away a Zero-G experience for two from Zero Gravity Corporation, along with a bag of limited-edition Zero-G Skittles. Another 99 winners were also selected to receive limited edition Zero-G Skittle packs.
Launching Seltzer Into Space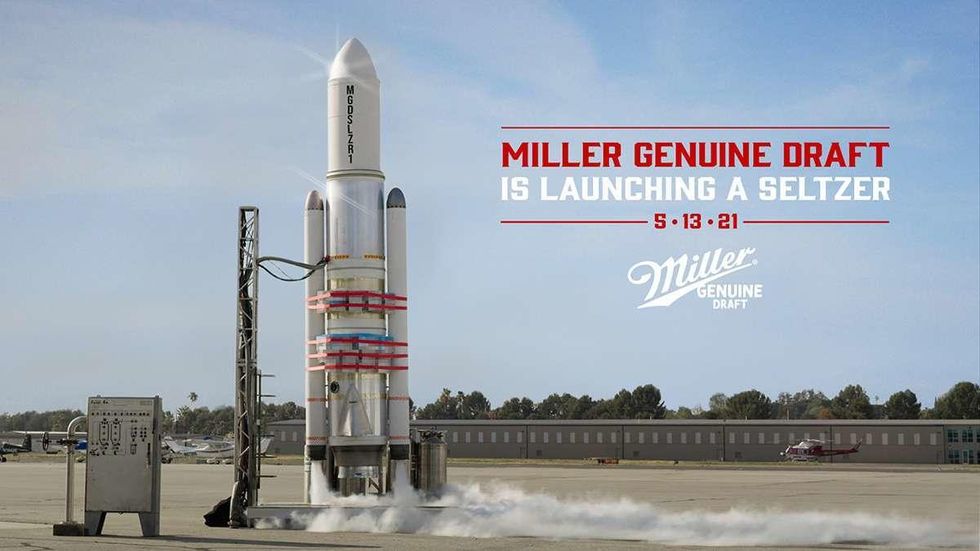 The expert in brewing beer, Miller Genuine Draft, strapped a competitor s seltzer to a rocket, hurling it into space. Fans could suggest which hard seltzers deserved the ride. Over 1 million people tuned in to see the launch (albeit it was via CGI) go up in flames.
Mission PGTide
Tide to Go is off to outer space, partnering with NASA to keep astronauts' spacesuits fresh. Procter & Gamble and NASA scientists have created a fully degradable detergent that will clean clothes without wasting water. Over the next decade, they ll be testing fabric care products, including Tide to Go pens and wipes, at the International Space Station (ISS) and on missions to the moon and Mars. This partnership could have larger implications for Earthbound consumers. Source
Marketing In Space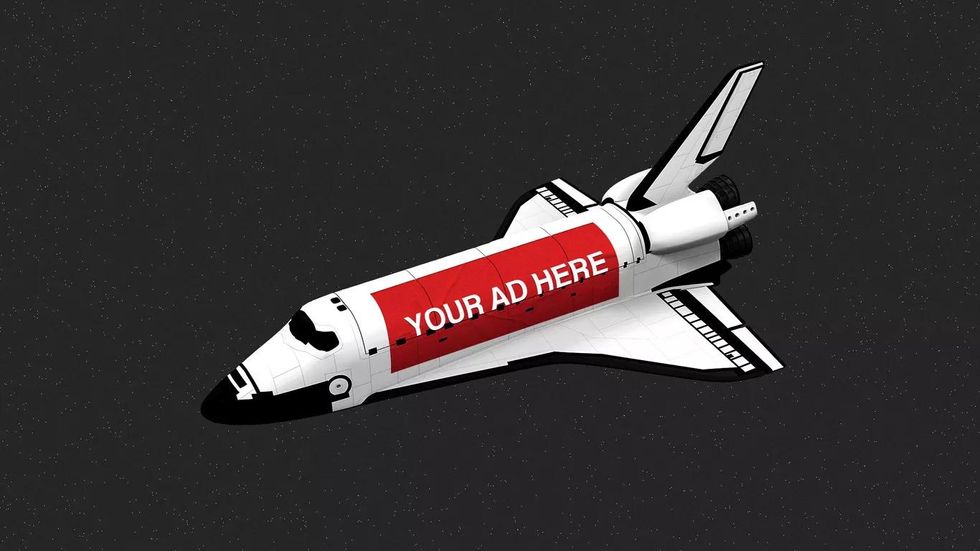 Let s take a look at four ways you can start to engage your target audience as you start to reimagine your brand outside of earth.
Partnerships: Companies are increasingly looking beyond the atmospheric horizon as a place of business to touch their core markets and engage their audiences with brand partnerships. NASA has been looking to partner with corporations through licensing, product placement, content, and sponsorships. For example, astronauts wearing or using your products, shooting a commercial, video, or a movie in space, spacecraft naming rights, digital brand live feeds from space, the opportunities are endless.
Advertise: There are two types of advertising in space: obtrusive and non-obtrusive. Obtrusive space advertising is ads in space that can be recognized (i.e. skywriting) by people without supporting devices such as a telescope or binoculars. Non-obtrusive space advertising is ads that include logos on space suits, satellites, and rockets. Just think, what if you stamped your logo on the surface of the moon or placed a brand flag on the moon? Or consider this, instead of a blimp, offer a satellite from space that beams your live event during a major event (i.e. Olympics, World Cup).
Commercial Research & Development: Over 50 companies are conducting commercial research and development on the space station via the International Space Station U.S. National Laboratory. In addition, NASA has worked with 10 different companies to install more than 14 commercial facilities on the station that support research and development projects for NASA and the ISS National Lab. Source Research projects include drug development that can lead to breakthroughs in curing disease, crop science breakthroughs that can lead to ways to feed the growing world population with less land and water, 3D metal printing, and much more.
Commercial Manufacturing & Production: A new NASA directive enables commercial manufacturing and production, allowing both NASA and private astronauts to conduct new commercial activities aboard the orbiting laboratory. The directive also sets prices for industry use of U.S. government resources on the space station for commercial and marketing activities. Last September, 14 companies were awarded millions to develop new technologies from cryogenic production, to developing sustainable energy generators, or building affordable propulsion systems for small spacecraft. Source
Space marketing is the next big thing in marketing right now. However, as you evaluate space marketing for your brand, be sure that it reinforces your brand values and brand promise. Start building your brand leadership today. You ve got this!
Source