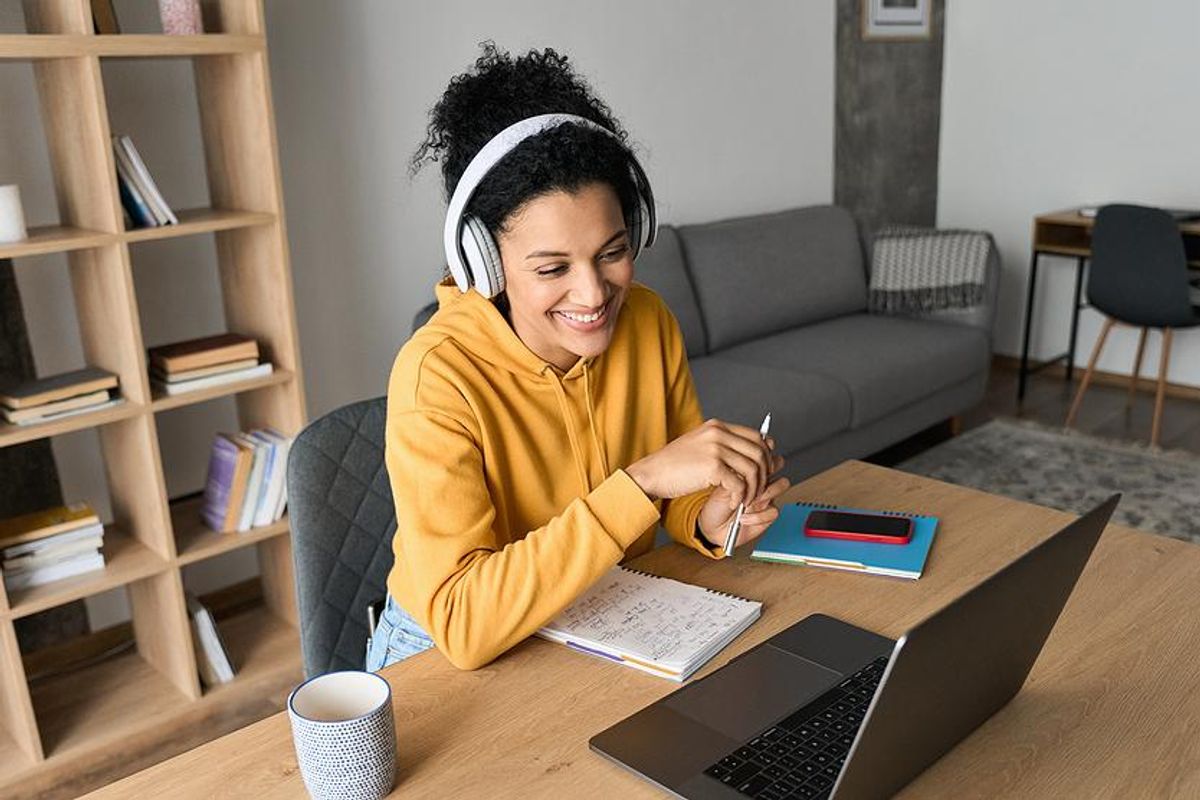 Quitting is the easy part. Knowing what to do after? Well, that's where it gets tricky...
---
If you quit your job recently, joining the Great Resignation in hopes of finding better pay and flexibility (or are currently in a dead-end job and dream of finding fulfilling work), you're probably wondering what to do now. Once you take that giant leap and hand in your two weeks' notice, you can feel stuck and might struggle to figure out what to do next.

Fortunately, we can help with that. Sign up for Work It Daily and Monster's new FREE webinar "I Quit, Now What?" today!
In this webinar, J.T. O Donnell, CEO of Work It Daily, and Elana Lyn Gross, author and contributor to Monster s Career Advice blog, are teaming up to offer you five steps to getting a job you truly want.
In This Webinar, You'll Learn How To...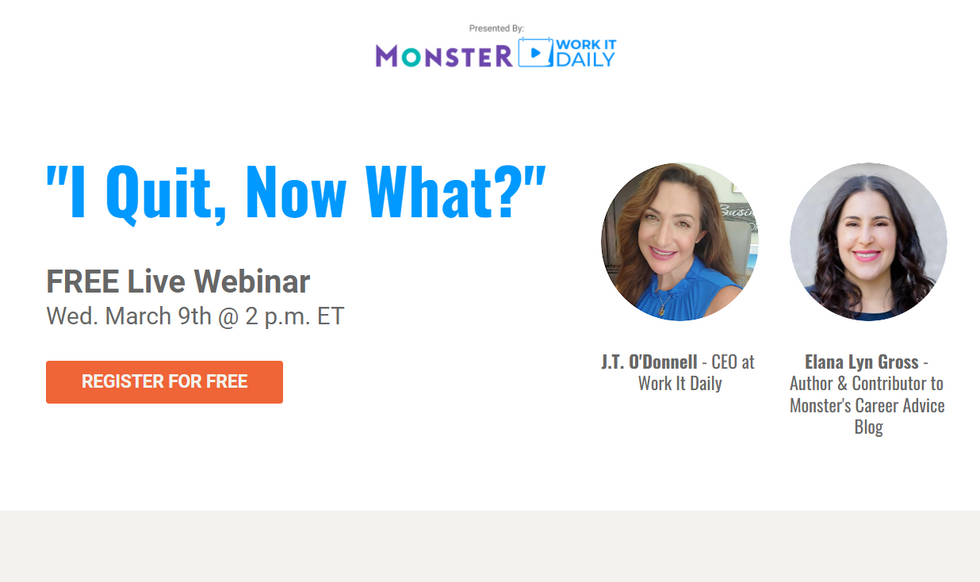 Determine your must-have list for your future job and employer
Find out if a company offers the work-life balance you need
Explain a gap in your resume and why you quit your job without having another one lined up
Successfully apply for a job (and follow up)
Think long term and develop a 5-year plan
We ll also leave plenty of time for Q&A—so bring your questions!
Interested? Register now! We hope to see you on Wednesday, March 9th at 2 p.m. EST.
Source