At Work It Daily, we call our members "Workplace Renegades." A Workplace Renegade is a person who believes in themselves and joins our community to finally take control of their career. They believe in working to live, NOT living to work. Don Gilbert is a top member in our community who exemplifies these qualities.
---
Below, Don Gilbert answers some questions about his career field and explains why he joined (and continues to participate in) the Work It Daily community.
Why I #WorkItDaily
As a graphic/web designer and illustrator, I have always had a great passion for learning and creativity. Growing up in the Chicago area, I relished any opportunity to ride the bus downtown to the city's bookstores, galleries, museums, and parks to capture a day's worth of inspiration in my sketchbook.
The diversity that cities like Chicago and, more recently, Seattle have has allowed me to grow my communication skills to connect with people of many backgrounds and experiences.
Because of the challenges presented by today's competitive job market, I believe in the importance of both staying healthy in mind and body, and keeping your skills current and relevant. With #workitdaily, it's not simply about getting a job. It's about the community of employers and job seekers alike and the relevant knowledge that they offer.
Benefits Of Being A Graphic/Web Designer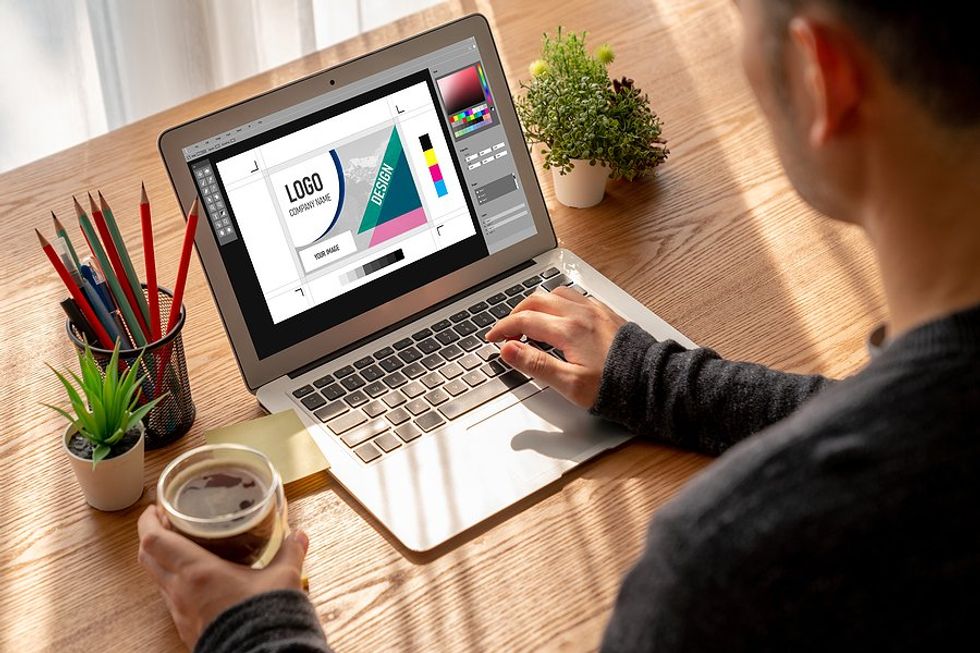 Bigstock
The main benefits of working as a graphic/web designer/ illustrator are the pleasure of applying my talents and knowledge, the joy of using tools like Adobe's Creative Suite, and the satisfaction of the client upon completion.
Work-Life Balance For Graphic/Web Designers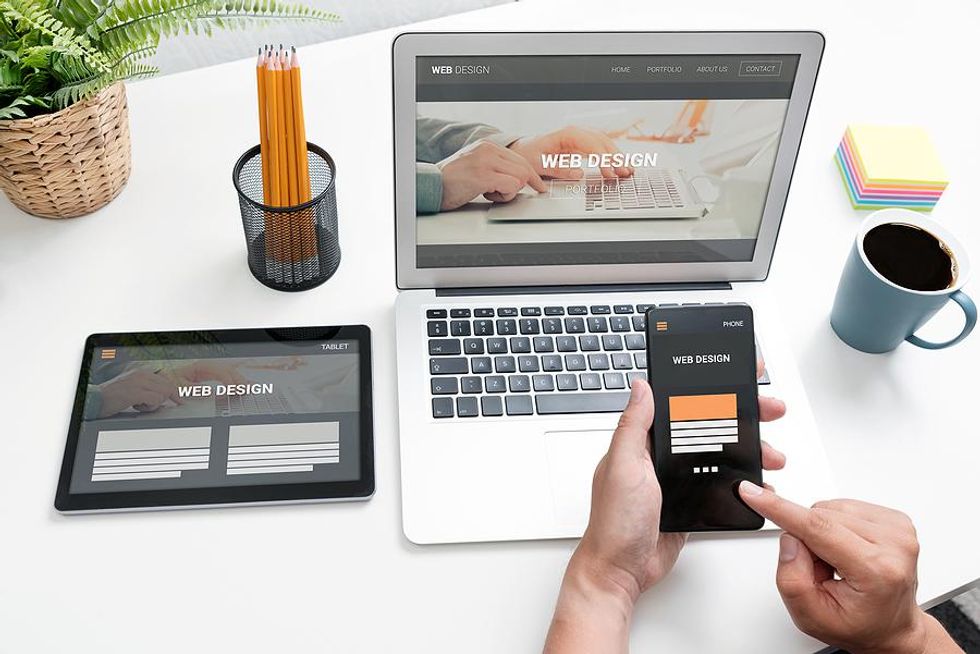 Bigstock
Work, exercise, diet, meditation, sufficient rest, and a healthy social life are all equally vital to reducing stress and maximizing productivity, so it's important for me to be self-aware throughout the day. That said, I also use an interval timer, like a Pomodoro, to guarantee that I periodically hit the pause button.
Reasons To Work In The Graphic Design Industry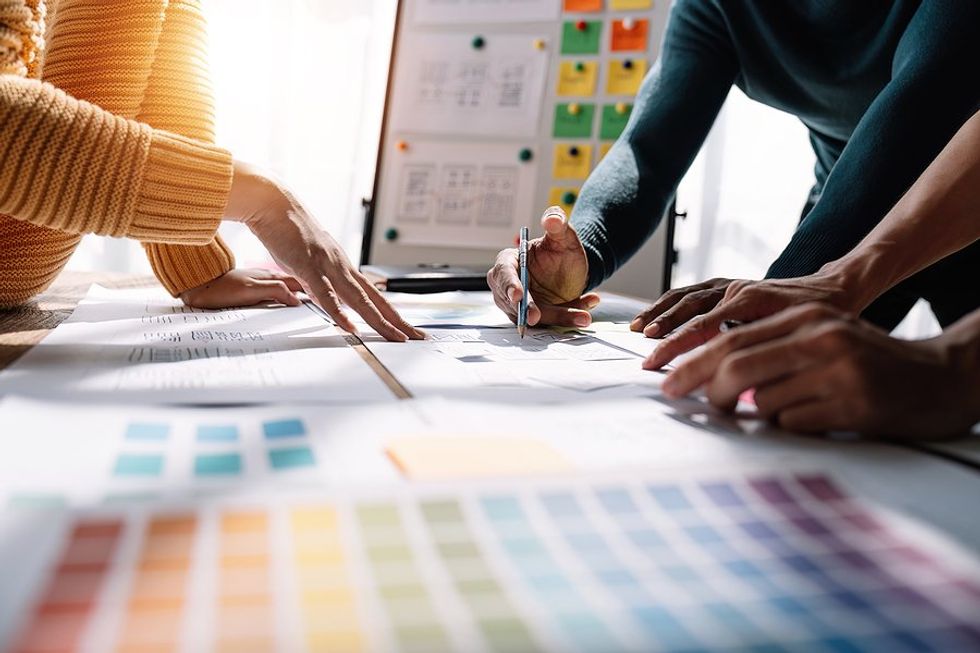 Bigstock
My reasons for working in this industry involve solving problems of a creative or technical nature, and the discovery of solutions that improves my work and myself.
Advice For Graphic/Web Designers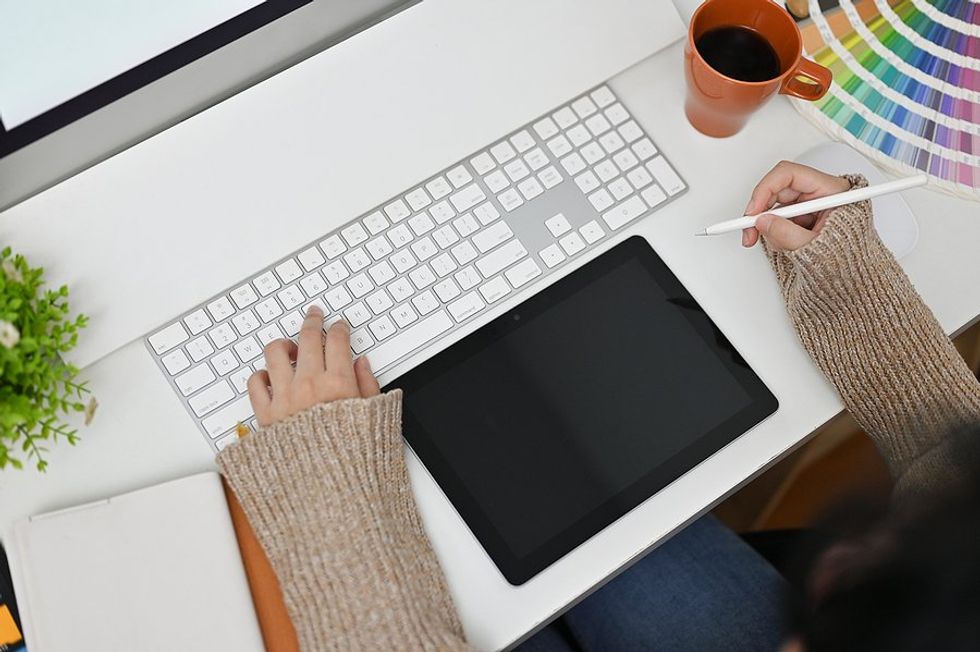 Bigstock
Keep your mind open, explore the areas beyond your limitations, and seek the knowledge that leads to empathy. By doing this, you improve yourself and your working relationships.
We hope you enjoyed hearing from Don about his career and experiences inside the Work It Daily community.
Do you want to become a Workplace Renegade?
Join our community to learn how to UNLEASH your true potential to get what you want from work!
From Your Site Articles
Related Articles Around the Web