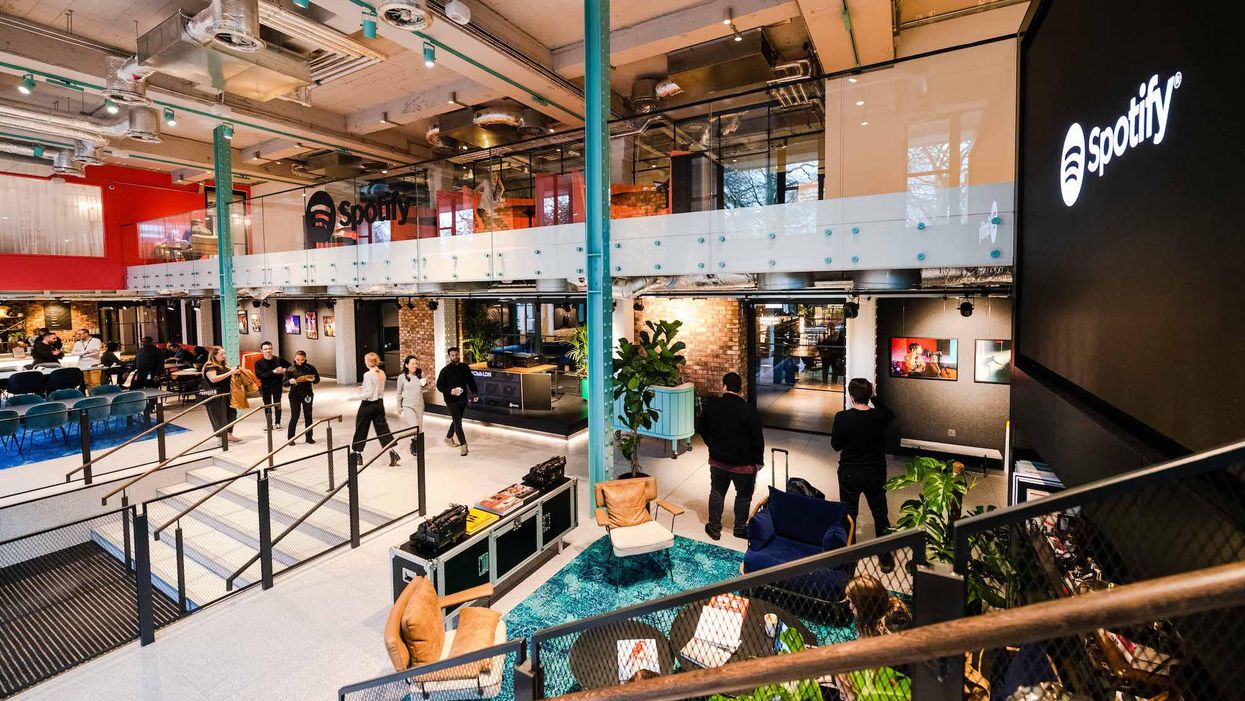 Spotify considers its workforce a giant band, and like any band that consistently produces hits, everyone needs to play a role. Are you interested in making some beautiful music at Spotify? Here's some insight into what it takes to work at Spotify.
---
Some Basic Facts About Spotify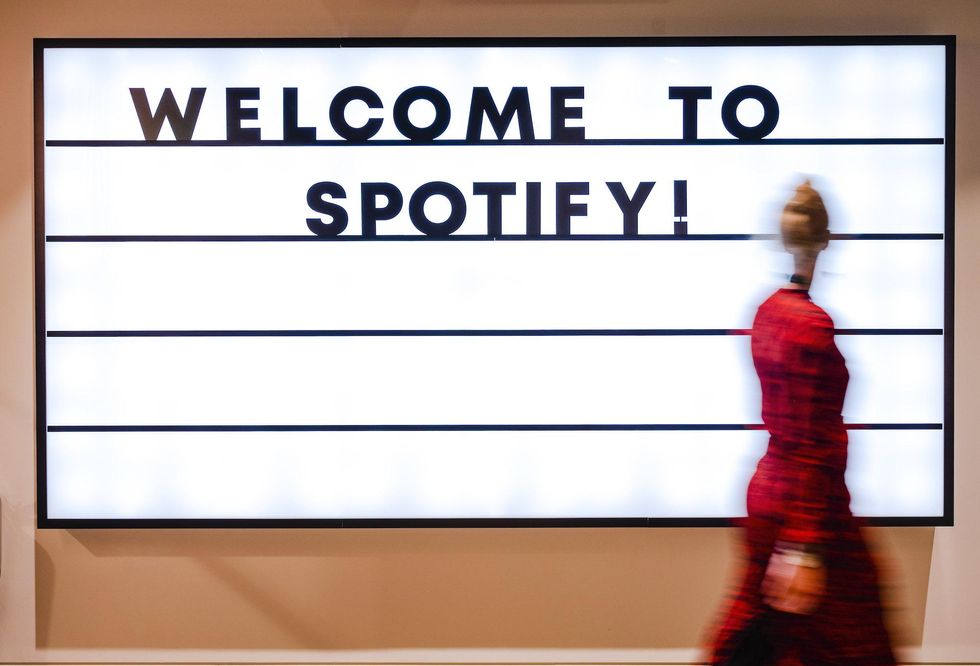 If you're listening to music or podcasts on the go, at the gym, or at work, then chances are you probably already know what Spotify is and are an avid user of the platform.
But for those who are not familiar, Spotify is the world's largest audio streaming platform. Whether it's on a smartphone, tablet, or computer, Spotify gives its users access to millions of songs, podcasts, and video streaming content.
Spotify has 345 million users, including 155 million subscribers, across 178 markets.
Spotify was launched in 2006 and is headquartered in Stockholm, Sweden, and has 50 office locations across 25 countries.
4 Unique Opportunities That Come With Working At Spotify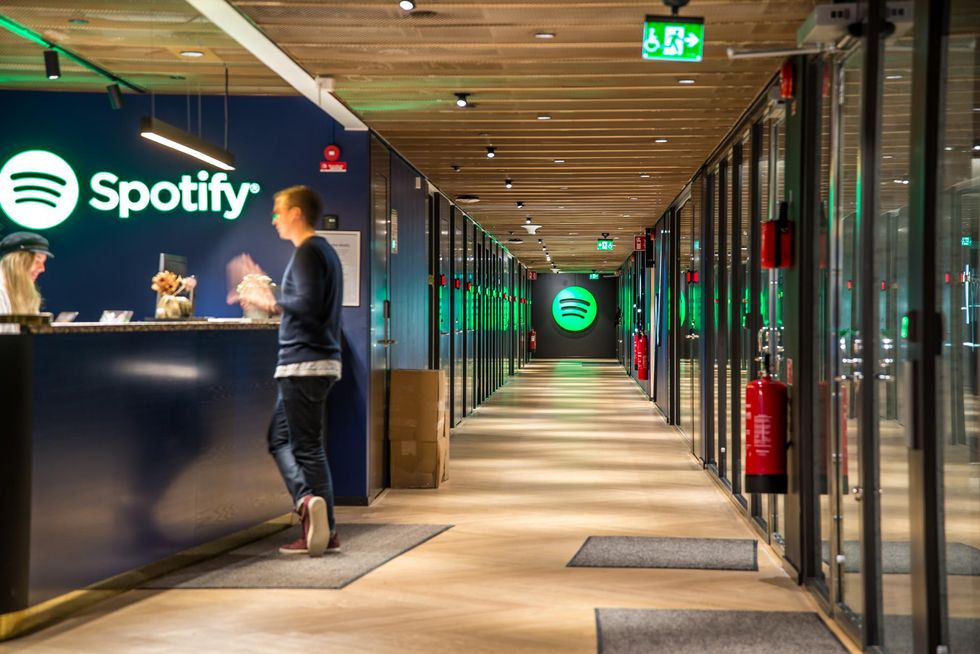 1. It's an opportunity to be part of a band
You're not literally making music or going on tour, but Spotify considers its business "a band" and its employees "band members." This isn't just meant to be a cool play on words, but rather a reminder to band members that their mission to create the best audio experience possible helps bring music to millions—which in many ways is what a band does.
A band also needs all of its members to be working together at a high level to produce the hits, or in the case of Spotify, a great product and customer service. So, if you missed out on your chance to be in a garage band, a career at Spotify could be your chance to make up for it.
2. It's an opportunity to embrace chaos
"Welcome to controlled chaos" is a phrase often said to new members of the Spotify band. It's not said to scare them off but rather to encourage them to throw themselves into the workforce and not be afraid to show off their creative side. Things can change fast at Spotify and band members need to be willing to adapt and bring ideas to the table.
Spotify is willing to give band members all the support and autonomy they need, but band members must be willing to bring their best selves to work.
Band members who make the best music at Spotify typically meet the company's five values:
Innovative - Move fast and take big risks.
Sincere - All Spotify band members, leaders included, are transparent and don't play office politics.
Passionate - Love and own what you do, then keep growing as a band member.
Collaboration - Spotify is a band, not a solo act; collaboration and idea-sharing are encouraged.
Playful - It's okay to have fun at work and take some time to enjoy the music.
3. It's an opportunity to work from anywhere
Given Spotify's worldwide presence, job seekers already had many options but remote work has brought that flexibility to another level. Spotify launched its Work From Anywhere program in February 2021 which allows employees to work from the office, work from home, or a combination of the two. (Employees need to consult with their immediate supervisors.)
"We believe we're happier and more productive when we have the freedom to choose where we work. It helps us find better ways to communicate and collaborate with one another. It means we can work with the very best people for the job, regardless of what city or country they call home. It helps us to become a more diverse place to work - a place that can flex with our people as their lives and ambitions change. And perhaps best of all, it supports a better work-life balance. A life-work balance," the company states on its website.

Spotify is treating this policy as a workplace remix and is always exploring other ways to make the workplace more flexible.
4. It's an opportunity to experience great entertainment
Prior to COVID-19, it was very common for band members to bond at trips to concerts, industry festivals, and other events. These experiences are a big part of Spotify's business and culture and they will be again. You can't stop the music forever!
What Spotify Looks For In Band Members 
@workitdaily

Reply to @siren_ee 200+ remote positions open?!? #workitdaily #AerieREAL #jobtok #jobportalabroad #wfhjobs #remotework #remotejobs #hiring #hiringnow
Spotify is hiring in the following departments: Engineering, Data, Research & Insights, Design, Product, Content, Finance, Sales, Business Support & Operations, Global Affairs, Marketing, and Human Resources.
Spotify also offers multiple internship programs throughout the academic year and summer, so students are urged to check the company's website frequently.
Spotify's interview process usually begins with a video or phone interview with a recruiter, and those who make it past the screen are invited to a second interview with one or two Spotify band members. The final round of interviews usually involves meeting multiple band members across the business. Job seekers are told in advance of all interviews who they'll be meeting with at each step of the process.
Here are some of the benefits and perks that come with a job at Spotify:
Global parental leave - Six months off—fully paid—for all new parents
Flexible public holidays - Swap days off according to your values and beliefs
Extensive learning opportunities - Spotify wants its members to stay with the band and become leaders
Employee well-being - Spotify has a great employee assistance program and self-care hub
Career Opportunities At Spotify 
If you're interested in working at Spotify, visit the company's careers page to learn more.
Source