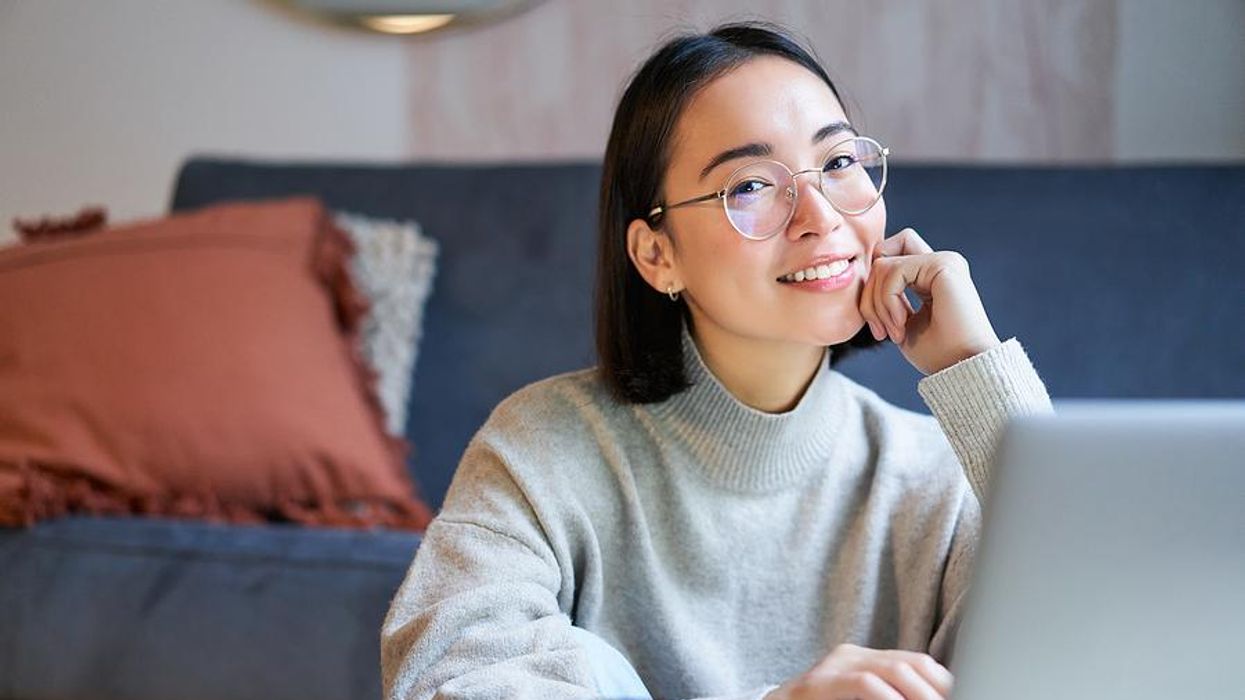 Are you tired of working for other people? Do you want to break free from the "golden handcuffs" that have held you hostage in your career up to this point? If so, you've probably considered self-employment.
---
Sure, you can imagine what it would be like to work for yourself, but it's a lot harder to actually make the jump from traditional employment to self-employment. If you think you're ready to become self-employed, you might be wondering how you can successfully freelance and make money doing what you love and only what you love.
Follow these five steps to become self-employed so you can start working for yourself instead of an employer:
5 Steps To Becoming Self-Employed & Working For Yourself
1. Identify Your Workplace Persona
Your Workplace Persona is essentially how you like to create value as a professional. You can take Work It Daily's Career Decoder Quiz to find out what your Workplace Persona is. Once you discover your Workplace Persona, it will show you how to determine your value.
Some examples of what your Workplace Persona could be are Visionary, Optimizer, Builder, or Educator.
Which one are you? Your results will reveal your value as a business-of-one—the first step you need to take to become self-employed!
2. Analyze Your Experience
Once you identify how you add value as a professional, you should analyze your experience to showcase the specific ways in which you create value on the job. What have you accomplished in your career so far? What skills have you developed? Where is the bulk of your expertise?
Quantify your work experience and accomplishments. Add these numbers to your resume. As a freelancer, you need to have examples of your work and the results you get customers (employers) so you can land paying gigs.
3. Research Other Self-Employed Professionals
When you finally embark on your self-employment journey, the easiest way to learn the ropes is to research how other self-employed freelancers with the same skills market themselves. For example, if you have great writing and editing skills and want to get into freelance writing, research how other freelance writers market themselves to companies and clients.
An excellent tool to use for this research is Contra, a commission-free freelancer site and community for independents where professionals can create portfolios to showcase their personal brands. Use Contra to research how other portfolio users (freelancers) are showcasing themselves, and take notes. How can you replicate what other freelancers are doing in your freelance journey?
4. Set Up A Portfolio
After researching freelancers' portfolios, it's time to set up your own freelance portfolio. Create a portfolio using a site like Contra that showcases your ability to create value for employers.
It's not enough to just have an optimized LinkedIn profile as a freelancer. You need to have a portfolio. A profile gives clients information about your skills and experience and usually lists your entire work history. A portfolio allows you to take personal branding to the next level by showcasing your best work and detailing your abilities as a professional.
A good portfolio can open many doors for you in the self-employed world.
5. Publish & Promote Your Career Story
The final step in becoming self-employed and working for yourself is to publish and promote your career story, another great method to strengthen your personal brand and stand out to potential clients.
An easy way to promote your career story is to share your expertise and success stories on social media and attach your Contra portfolio URL to it. For example, if you are a graphic designer, share the story of the first time you fell in love with graphic design so that people can understand where your passion for your work originated. Then, include the link to your Contra portfolio so they can go see examples of projects you've completed.
Benefits Of Self-Employment
For many professionals, self-employment is the dream. This is due to the benefits associated with self-employment that you may not have with a traditional job. If you can land one of the many self-employed jobs out there, you'll likely reap these benefits:
Independence
No boss, no problem! As a freelancer or independent contractor, you won't have to answer or report to anybody but yourself and your customers. You're in charge. If you prefer to work alone and like to be independent on the job, being self-employed would probably make you happy. But it's important to remember that being independent doesn't mean you can't collaborate and work well with others. Collaboration, teamwork, and good communication skills are essential in every job, no matter if you're self-employed or working a traditional job.
Control
Being self-employed is a great way to regain control of your career. You get to control your pay rates/salary, the jobs/projects you work on, and when you sit down at the computer and get the work done. When you work for an employer, you have limited control over these things. It's easy to feel powerless when working for a company. If this bothers you, self-employment is the answer.
Flexibility
Life is unpredictable. If work-life balance and flexibility are important to you, you'll likely enjoy one of the best benefits of being self-employed: having the ability to structure your workday how you want to. While some people might like the structure of a 9-to-5 job, you do lose out on flexibility where it matters most. The beauty of being self-employed is that you can create a routine that works best for you and structure your day around more important things in your life (family and friends, hobbies, exercise, etc.) because we all know you should work to live not live to work.
Satisfaction
When you're a freelancer or independent contractor, you can pick and choose which jobs you take, eliminating the work you don't find inspiring or meaningful so you can focus on the work that does inspire you and align with your passions. Job burnout is real, and it happens quicker and more frequently if you're working on things that drain you and don't really matter to you or have any real impact or importance. Ultimately, being self-employed can eliminate the "busy work" common in 9-to-5 jobs. The work you do as a freelancer is often a better reflection of who you are—your values, beliefs, and goals. It is more satisfying work because, in your eyes, it has a purpose. There's a good chance you'll feel more satisfied in your career because the work you do ignites your passions instead of extinguishing them.
Freedom
We all need to make money but we don't want to sell our souls working for a bad employer. With self-employment, you're free from the "golden handcuffs" that have held you hostage in your career up to this point. When you start to feel like you're a slave to your job, that's when you know you need more freedom in your career. Being self-employed can give you that freedom. There is something so liberating about making your own decisions about work.
As you can see, there are many benefits of being self-employed. Self-employment has a lot to offer professionals who are self-disciplined, responsible, good at time management, and self-motivated. If this sounds like you, and you're willing to give up traditional employment for the chance to be more in control of your career, why not give self-employment a try?
How To Tell If Working For Yourself Is Right For You
Working for yourself gives you more control over your career, but that may not be right for you. Just because you're unhappy in your current job and want to experience the benefits of self-employment doesn't mean you'd thrive as a freelancer.
The decision to work for yourself shouldn't be impulsive. It deserves to be made with careful deliberation. It also requires a lot of self-reflection.
Here are some questions to ask yourself if you're wondering if working for yourself is right for you…
Am I Self-Disciplined?
Can you rely on yourself to get things done no matter how you're feeling?
Do you push yourself to reach your goals even in the face of adversity?
Are you able to consistently control your actions, feelings, and emotions?
Am I Responsible?
Can other people rely on you?
Do people believe you when you say you'll get something done?
Are you usually the person in charge?
Am I Good At Managing My Time?
Can you effectively organize and plan out your day to get all of your tasks done?
Do you always meet deadlines?
Are you able to prioritize work to maximize productivity and efficiency?
Am I Self-Motivated?
Can you get things done without external motivation (money, fame, etc.)?
Do you frequently reach goals without pressure from others?
Are you someone who lets their enthusiasm and interest drive their achievements?
If you answered "yes" to most of these questions, there's a good chance you'd thrive working for yourself (or even just working a side hustle).
Now that you know becoming self-employed is right for you, let's look at some self-employment job ideas.
Self-Employment Job Ideas
If you want to make money as a self-employed professional, it might be difficult knowing where to start. Check out these job ideas if you're serious about working for yourself:
Freelancer
The most common job title you might have if you're working for yourself is "freelancer." Freelancing is not limited to writing, social media management, or graphic design. You can also get freelance jobs editing content (written, video, etc.) for a website, recruiting for a company or agency, or being a virtual assistant or project manager for a client.
Online Tutor
If you're knowledgeable about math, science, writing, or language, consider tutoring to help educate students. You don't need formal training to be an online educator or tutor, but it might help to gain a license or certification. No matter if you prefer to work with students in person or online, there's always the potential to start your own business!
Personal Trainer
Although you'll likely need to complete a certification program to be a personal trainer, it's a great way to make money if working for yourself is a priority. This self-employment job idea is perfect for people who love staying active and are passionate about helping others reach their health and fitness goals. As a personal trainer, you can work with a gym or start your own personal fitness business.
Real Estate Agent/Investor
There are always people buying and selling homes. If you want to help people buy their starter homes, dream homes, or anything in between, a real estate agent might be the right job for you. A real estate license is all you need to become a self-employed real estate agent.
Becoming a real estate investor might be more lucrative, or it could be an excellent source of passive income, depending on your focus. As a real estate investor, you'll buy property and either resell it or manage it as a rental.
Photographer/Videographer
Have a passion for photography and/or videography? If you have the skills and a strong portfolio, you can definitely make a living capturing moments for others. This is another lucrative job, especially if you provide services for big events like weddings, graduations, and various types of corporate events. The best part is that you can choose your specialty and combine your interests. Whether you're passionate about nature, travel, or food, your camera is ready to make you money!
These are just some job ideas to consider if you're looking to become self-employed. As shown above, there are many different types of opportunities to work for yourself. You just have to pick a direction and go!
And remember to follow these five steps:
Identify your Workplace Persona
Analyze your experience
Research other self-employed professionals
Set up a portfolio
Publish and promote your career story
Working for yourself isn't for everyone. But if you like the benefits associated with self-employment, have determined that working for yourself is right for you, and are ready to become self-employed, follow the five steps I've outlined above. With tools like Work It Daily and Contra, you'll easily transition from traditional employment to self-employment and finally enjoy the freelancing lifestyle!