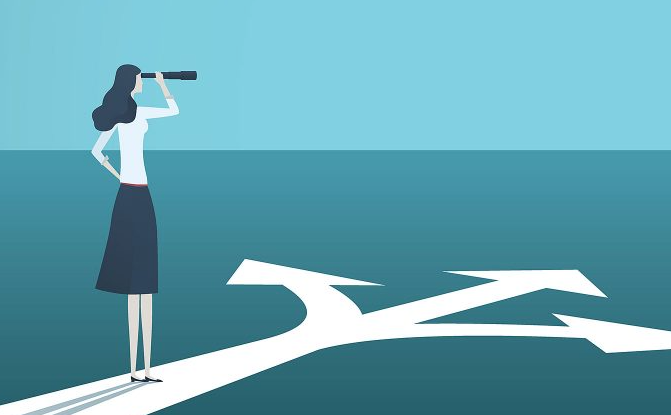 Essentially, career planning is your guide towards your professional goals. It involves considering the potential jobs and roles you might take on in specific industries, which can help you build your dream career. When you know your career path, it helps you stay motivated at work because you have a clear vision of what you want to achieve in the future apart from knowing that you have to complete your everyday tasks at hand. Also, career planning lets you determine if there are gaps in your knowledge and skills that you'll need to fill up through additional training. In Singapore, for example, individuals can enrol in any Skills Future courses and programmes to help them stay relevant in emerging industries.
The best thing about charting a career path is you can do it at any stage of your career or even if you have little professional experience. Whether you're a new member of a team or a more experienced professional exploring your options, you can benefit from mapping your career path. Here's a simple guide on how you can do it.
Create an Outline of Your Goals
In the early stages of career planning, you'll need to do a lot of self-reflection by asking and answering some questions. They will help you narrow down your choices into something more specific. Questions like, "what do I want from my career?" and "what do I enjoy most about my job?" are crucial to establishing what you want to achieve in your career. On the other hand, asking yourself what your strengths and core values are can help you determine what professions or roles will suit you the most. They can also assist you in finding out whether you'll grow in a specific organisation or not.
Additionally, reflecting on a question like, "do I want to specialise in specific technical skills?" or "do I want to take on management roles?" helps identify the next steps you must take to bring yourself closer to your priorities.
Take Note of Your Interests
Many people believe their career path only pertains to their professional lives. They don't realise that their hobbies and interests can also lead them to meaningful careers. In case you're uncertain whether your current job is right for you, examine the activities you enjoy doing or any past volunteer experiences you found fulfilling as they can help you narrow down the best career path to take. If, for example, you enjoy solving logical puzzles, you might appreciate pursuing a career in cybersecurity. On the other hand, people who excel in sales roles are often those who like interacting with new people.
You can then use the knowledge to test your suitability for a certain career. If you're currently employed, you can do this by taking a certificate program that's a requirement for your field of interest. This allows you to find out whether the career's content or required skills are something you enjoy. It will also help you determine whether a shift in your career needs to be included in your career path.
Research about Your Chosen Profession
In most cases, people take inspiration from successful individuals in their field when crafting their career paths. You can do the same thing and look up industry leaders and find out how they became successful in their field. See what roles or job titles they've handled five or 10 years into their careers, and take note of these. Then, choose which advancements you would also want to experience and research how you can reach these goals yourself. Perhaps, you will need to enrol in specific programmes, develop certain skills, or apply for prerequisite positions.
Continue Learning and Expanding Your Skills
As mentioned previously, continuously improving your skills and expanding your knowledge are important aspects of your career planning. These moves can help you become more qualified to fill in specific roles you want to fulfil in your chosen career path. There are many ways you can do this; for instance you can read books or take additional courses. Also, you can look for a mentor who can teach you valuable insights about the industry and the skills you'll need to succeed. They'll also be a great source of support should you encounter challenges in your career path.
To help you determine what other skills you need to work on, remember to ask for performance reviews at work. It will help you see if there's anything else you could improve on to help you reach your goals.
Asses a Career's Financial Rewards
Part of charting your career path is finding out your earning potential. Since different jobs or careers can have a wide variety of salaries and other financial benefits, it's best to research the average salaries and types of compensation that specific positions and organisations offer certain professionals. Although income doesn't always equate to a satisfying job, doing this is about getting as much information as you can about the career path you'll take. It would be very helpful in career planning, especially if you want a career that can sustain a comfortable life for yourself and your family.
Although it will take some time to chart the best career path that will support your professional goals, career planning will help you stay motivated and better visualise your next steps. As such, you'll be able to achieve your goals faster. Take heed of the abovementioned tips so you canchart the best path that will lead you to a fulfilling career.
The post How to Chart the Best Career Path for You appeared first on Jobacle.com.