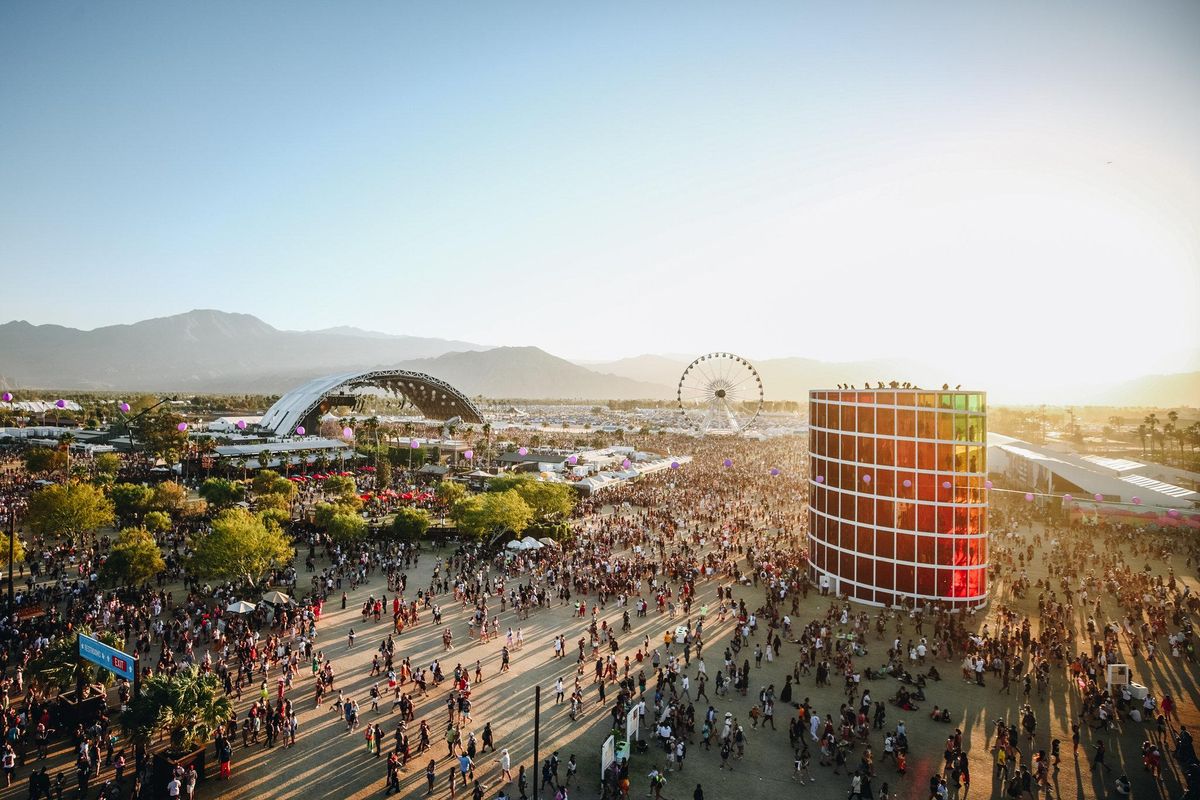 After three years of desert quiet, we finally experienced a return to Indigo Empire Polo Club grounds as the famed Coachella Festival arrived. An exciting three-day celebration prevailed. Whether watching it via live stream or in person, you could tell that the music festival did not disappoint. It was definitely a vibe. It's not hard to see why it was so successful this year for so many brands, artists, and fans that were in attendance. We experienced excitement in particular as some of the largest brands in the world participated in the event with a robust and impressive strategy for brand activations.
---
Coachella has been on hold through the pandemic since 2019 when it was delayed twice. This made the event this year pretty special with an amazing amount of professional execution and successful installations for an estimated 100,000 people in attendance.
This year Goldenvoice took on full ops of the Empire Polo Club which serves as the festival grounds through 2050. Festival-goers could feel the increase in crowd numbers which is an indicator that our society is hungry for live music, community, and ready to celebrate post-pandemic. The desert festival has been referred to as one of the most successful events produced and this year was no exception.
Brand activations were at an all-time high with many branded events dominating the experience with companies including Revolve, American Express, Soho House, and newer but culturally relevant brands like The GLD Shop.
The combination of brand experiences, great weather, and live music performances reminded all of us how grateful we are to live in a post-pandemic world. Brand marketing was at an all-time high time with some spending north of an estimate of $1 million for activations and events. Here are a few brands that stood out.
Revolve
The fashion brand Revolve hosts The Revolve Festival, which sits outside the festival grounds in Palm Springs and is meant to complement the main Coachella lineup for the fashion fast brand. Known for its elaborate influencer trips, Revolve once again arrived with a larger influencer crowd and more musical performances than ever seen before. What started out as the Revolve House five years ago has morphed into the Revolve Festival including access that includes entertainment such as Jack Harlow, Ty Dolla $ign, and Willow, to name a few. Massive influencers from TikTok, Instagram, and YouTube were present, where they posted to Web the Revolve fashion they were wearing and what the house had to offer. Even with a few mishaps and shuttle issues, the event was epic, with an appearance by the Kardashian girls themselves.
Hosting brand activations are not only epic experiences for influencers but key brand success marketing gold, as organic posting in real-time from events like this pays off well.
In this case Revolve created the must-be-at event, with the largest celebrity artist of influencers, where hangtime is crucial for socializing and proof that you were at the exclusive event. Let's call it selfie heaven and a big win for Revolve with logo stations abound which flooded the internet all at once.
The GLD Shop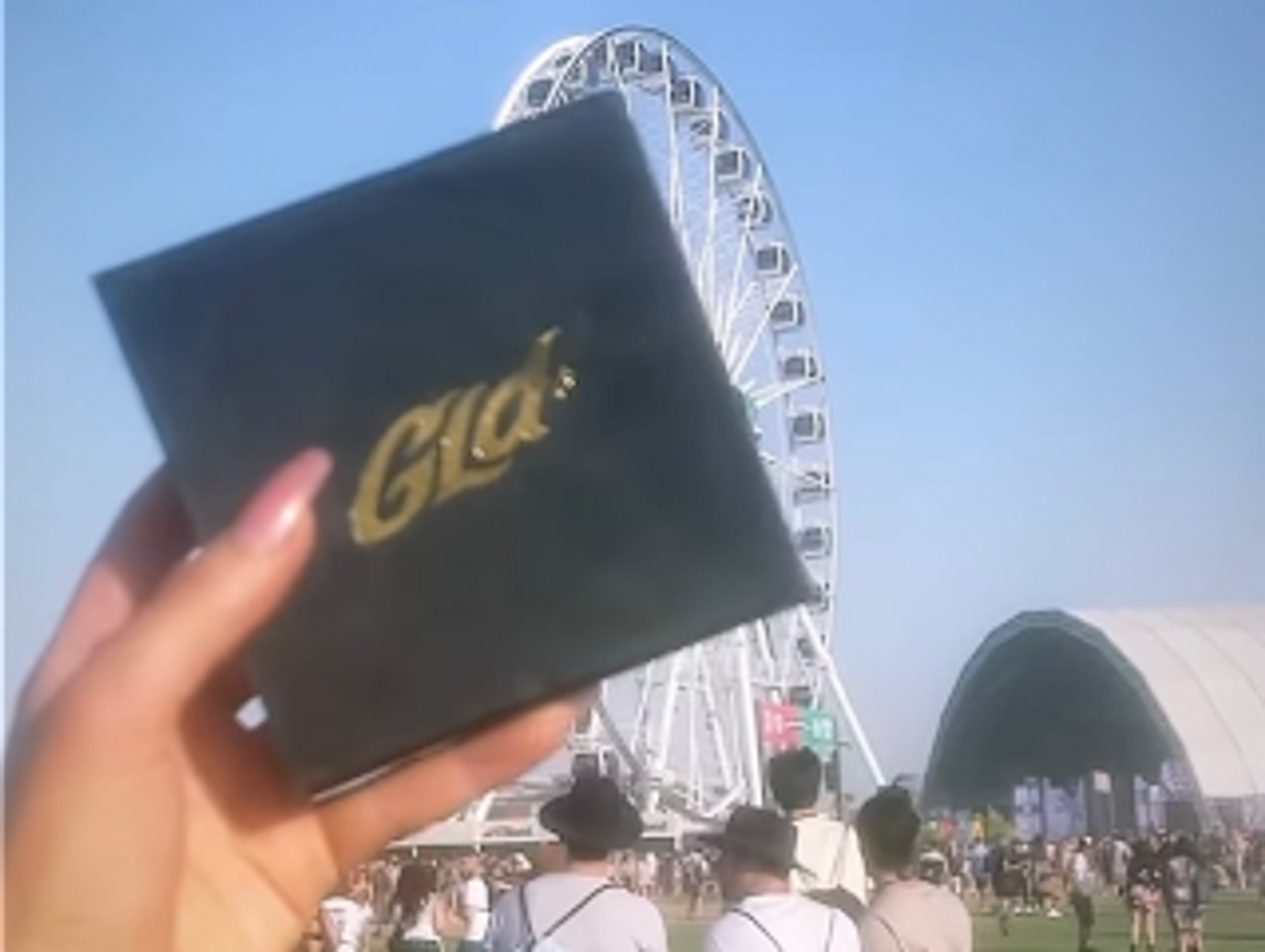 The GLD Shop is a hyper-growth jewelry company that has become a hip-hop icon. GLD is a number one online retailer of hip-hop jewelry worldwide and collaborations with athletes, celebrities, and artists have created a huge brand following. Coachella was no exception with a very cool way of branding for the event including frequent Instagram media posts of influencers fronting the product with Coachella logo branding backgrounds. The GLD Shop also hosted its own GLD Coachella house in a stunning Palm Springs neighborhood. Their Instagram strategy included multiple weekend events, professional sporting events, as well as Coachella. This balanced out the brand's online presence with a thoughtful perspective, staying true to its brand.
The brand offerings include tennis necklaces, timepieces, and more that were showcased at Coachella with multiple influencers. The GLD Shop provides an alternative option for jewelry at affordable prices. With Snoop Dog receiving a custom piece at Superbowl this year, and the hype around the brand itself, it's definitely a brand to watch. The GLD Shop embraced a different strategy with a super relevant, low-key approach to online marketing by partnering with LA teams and posting other events along with Coachella. This allowed celebrity fans of the brand to see awareness across the world by mixing posts with other large events.
American Express
American Express never disappoints. We have seen a marked increase in the presence of membership clubs hosting event pop-ups. American Express is leading the way, where they provide a whole new level of service for their members and Coachella was no exception. With the Amex Lounge Coachella 2022, they advertise taking a break from the action in a bar-like setting featuring limited edition artist merchandise, a bar, and much more. The lounge provided much-needed quiet relaxation and libations for elite cardholders. Not bad for all of those frequent flyer points collected!
Soho House
American Express wasn't the only membership club providing a memorable experience for members. The Soho House was a buzz as well. These membership events are trending and on the rise with Soho House establishing its spot in the marketplace. For members only, a $500 pass gains you access to the Soho Desert House 2022 for the weekend including unlimited drinks, entertainment, and parking, with a paired down fee of $185 for the same day perks for one day. The entertainment was incredible such as artists like Diplo, influencer DJs, and more. A really amazing escape for a hot desert moment.
Coachella 2022 provided a blank canvas for many brands to showcase their products, build relationships with influencers, and create awareness with brand activations. Events where music and fashion are on deck usually create an environment for marketing to the masses. These opportunities provide a setting for massive social media promotion.
Will your brand be part of Coachella 2023?
Source