Online cloud platforms are typically geared towards making their users' lives easier and bringing large workforces together. Such platforms are especially important now with so many people working remotely, and Calendly is experiencing growth to meet those demands.
---
How Consumers Use Calendly's Platform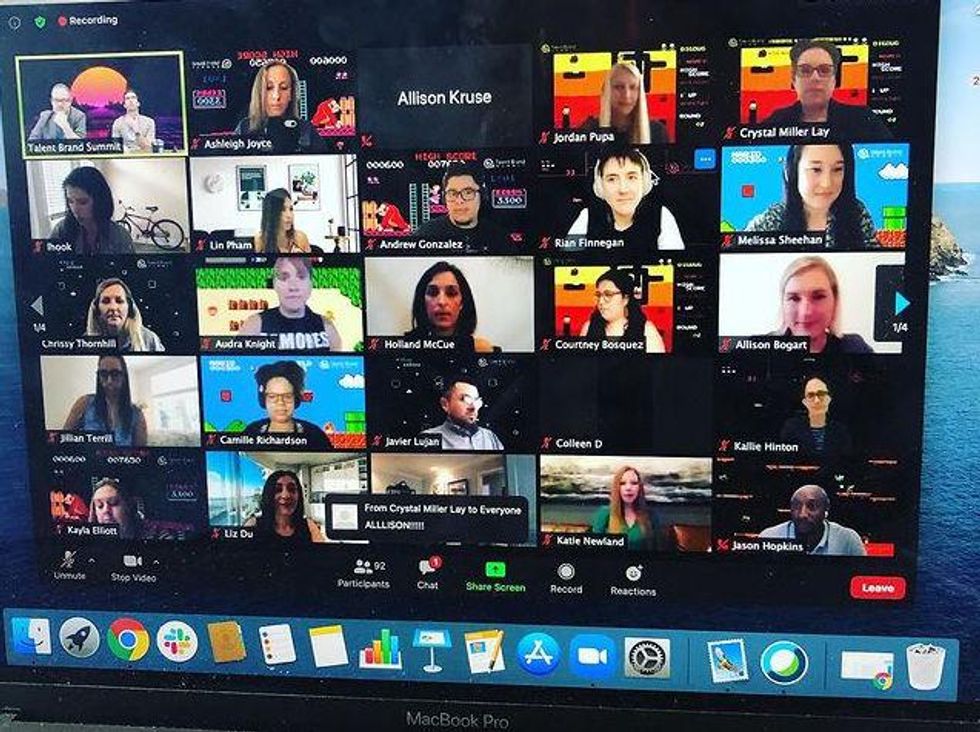 Calendly is the leading global cloud-based scheduling platform that connects millions of people around the world. Calendly's platform aims to take the work out of scheduling so that its customers can get more done without needing multiple apps and software to keep their day on track.
Calendly helps to eliminate the need for large email chains in order to schedule meetings and can be particularly beneficial for scheduling meetings outside of organizations. The Calendly platform integrates with Google, Outlook, Office 365, and iCloud calendars. The platform also has time zone detection so everyone's on the same page no matter where they are located.
Calendly was founded in 2013 and achieved more than $70M in revenue in 2020 and has 8,000,000 monthly users. The company is on a mission to serve 100 million daily users and achieve $1 billion in revenue. Calendly is used by several Fortune 500 companies.
Applying For A Job At Calendly 
@workitdaily

Reply to @cintiajei great perks hiring now #workitdaily #jobtok #jobportalabroad #tipsandtricks #ItsOurHome #remotework #corporate #jobsearch #hiring
Calendly is headquartered in Atlanta, Georgia but, like many companies, shifted to remote work during the COVID-19 pandemic and is continuing in that direction to better serve customers globally and open itself up to more job seekers. Calendly has several remote jobs available, but job seekers should read each posting carefully to confirm that the job is remote.
Calendly has open positions in customer experience, engineering, marketing, operations, people, product, and sales.
Calendly takes the hiring process very seriously and says that recruiters review all applications. Applicants that are selected will get a phone call with a recruiter that is described as "a genuine, honest, two-way conversation." Those who advance in the process will then be invited to interview with their potential future manager and will get a chance to learn more about life at Calendly, the responsibilities attached to the position, and the qualities needed to succeed at Calendly.
The next step in Calendly's hiring process is an exercise designed to let applicants showcase their knowledge and skills to the team they'll be working with if they are hired. Applicants who advance past the exercise are invited to team interviews where they'll spend time with team members in and outside of the department they applied to in order to get to know multiple team members. After the team interviews, Calendly reaches out to references and decides from there whether to make an offer.
3 Reasons Why A Career At Calendly Could Be Appealing 
Calendly has been growing steadily from the start.
Calendly has come a long way since it was launched in 2013 and has been a part of Deloitte's fastest-growing technology companies (2019, 2020). In 2020, Calendly saw a 1,180% increase in revenue growth and was used by more than 10 million people a month globally. Much of that growth was attributed to the increased demand for scheduling tools in the remote work era.
With remote work opportunities expected to expand and evolve, Calendly's leadership expects to continue its leading role in developing scheduling software and meeting lifecycle management.
"Our plan for the future is to continue to expand the ways in which we help users be more productive and efficient with their time," says Tope Awotona, CEO and founder of Calendly.
Calendly is building a winning culture as it grows.
Growing companies typically have to face the challenge of not losing their identity and unique company cultures as they expand. In the case of Calendly, it seems their culture improves as it grows. In the last two years alone, Calendly has been recognized with multiple awards, including being certified as a "Great Place to Work" and recognized as one of the top workplaces in Atlanta.
Comparably recognized Calendly for its perks & benefits and work-life balance in 2020. In 2021, Comparably recognized Calendly as having one of the best outlooks for future success.
Calendly attributes its culture to its hiring process and putting the right people together.
"Our culture is one of curiosity that drives us to try new ideas, embrace success and learn from failure. It's about true collaboration, allowing every voice to be heard, it's about caring about our people, the work we do, and the valuable impact we make across our customers."
Calendly encourages a strong work-life balance.
Calendly wants their workers to bring their best selves to work, but they don't want their employees to let their lives become consumed by work. To encourage this balance, employees are given unlimited time off flexibility and an annual $1,000 vacation stipend.
Other benefits and perks at Calendly include:
Competitive pay – Calendly aims to pay 65%-75% above the market
Home office setup – Employees are given a $1,500 stipend to set up home offices
Technology stipend – Employees receive $125 a month for tech purposes
Pick your own perk – Employees are provided with $1,000 every year to spend on whatever suits them or their family's needs
Parental leave – Up to 12 weeks of paid leave for adoptive, birth, and surrogate parents
Career Opportunities At Calendly 
To apply or learn more about working at Calendly, check out the company's careers page.