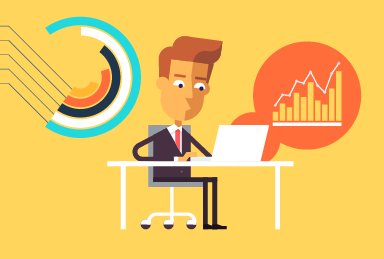 Software plays a significant role in helping both large and small businesses improve their effectiveness and productivity, construction companies inclusive. From measuring and monitoring their employees' —attendance, schedules, absences, and ventures— to making collaboration effective in a remote team. 
Human Resource personnel and Business Leaders can now utilize this software to achieve their organization's goals. 
Employee tracking Software demand has risen to 59% since the Pandemic.
Construction projects involve many moving parts; performing; performing these tasks mechanically or using spreadsheets can become tedious. With construction management software, you can efficiently execute projects across different locations while keeping your employees accountable.
Project management for construction companies can be rigorous. However, a variety of construction management software can help automate these processes.
This article extensively discusses the best construction software to track employees.
What is construction management software?
Construction management software, also known as contractor software, helps simplify the project management process.
The software gives a detailed view of your employee's job progress, costs, expenses, and resource availability needed to ensure the timely completion of your projects.
This software boosts the efficiency of companies by automating schedules and organizing and keeping reports. It is specifically designed to suit construction companies, helping them track their important metrics and make more profit.
Construction management software benefits property builders, contractors, and construction-related fields in managing their construction processes.
Construction management systems function as project management solutions with extra features such as storing documents, managing budgets, analysis, and job system automation.
These solutions help site builders and engineers communicate job progress and expenses and track deadlines.
Features of construction management software
Track Employees
The software creates the possibility of tracking your employee's performance. It traces the amount of time they put into work and measures their productivity.
Proposal Management
Construction software allows you to invite stakeholders for proposals, accept bids, analyze and compare different proposals and make the best pick.
Document Management
Manage all project-related documents and optimize them so they can be easily found by stakeholders when needed.
Project Management
Design a customized workflow to carry out assignments or projects. The software aids in setting out a step-by-step work pattern that guides your employees on different job operations.
Budget Tracking
Construction software appropriately allocates resources to complete tasks and projects, keeps the required records, and compares them to projected estimates.
Contract Management
Keep a central document of all business-related deals and agreements to ensure proper documentation and contract management.
Which software is best for construction management?
Finding the best construction software to track your employees isn't as challenging as you think.
The employee tracking system is a method that can supervise and keep track of every activity of your employees. The best construction software to track employees is the one that provides details on employee performance and helps in documenting activities.
The top motive that stimulates 79% of employers to require tracking software is discovering and understanding how employees spend their time.
Agendrix Construction employee scheduling Software
Agendrix is an easy-to-use online staff scheduling and time tracking software that simplifies employees' schedules, timesheets, and performance measurements.
Agendrix is an employee management software designed to make it easier to create schedules, improve productivity by tracking work hours, and facilitate easy communication within the workplace.
This software allows businesses to adopt management practices that improve employee retention and satisfaction. It is a Construction employee scheduling software that organizes and keeps track of your workers across numerous sites.
It is suitable for small, medium, and large construction companies. The software exclusively oversees your workers as it is designed to help monitor your employees and ensure they execute their jobs and assignments as required.
With Agendrix, you efficiently deal with unplanned situations and quickly update employees with easy-to-use communication tools and timely notifications.
Their passion for technology resulted in their development of special software that terminates ongoing management problems. It establishes a balanced system that meets the needs of managers and their employees.
This construction employee scheduling software is designed for humans and by humans, and it's concerned with making management about people first. It recognizes how much people management can affect productivity.
Agendrix combines complementary components to form a versatile schedule management platform. Its most prominent and popular element for managers is its schedule planner. It lets you organize work schedules rapidly and send details to your employees directly on their phones. You prepare the program online, making it recent and up to date for employees in the case of approved changes and adjustments.
Why you need an Employee Tracking Software
A Better Work-Life Balance
Employing an employee tracking and scheduling software allows you to offer extra flexibility to your employees. Your employees can use it to change their choices based on work hours suitable for them to work.
Employee scheduling tools help you balance your work and personal life; you get to separate your work life from your personal life, as it discards the need to pass information through social media platforms.
Improved Communication
Several employee scheduling software allows you to chat personally with your employees.
Managers have a better means to communicate with their workers professionally. Most construction companies have adopted this software and do not use social media for communication.
Some employee scheduling software also permits you to post information to your team, helping you relay urgent information fast and confirm that each team member gets to see it by enabling read notification.
Centralized Information
The software creates a favorable employee schedule that suits the employees and the management. The centralized information lets you consider all you need, including variables like team members' availability, time-off requests, breaks, ranks, and others.
You can easily access all the required information in a single accessible location.
No Scheduling Conflicts
The best employee tracking software alerts you of scheduling clashes when they occur during your planning. It ensures that you don't schedule employees when they're unavailable or engaged in another role.
This feature is most helpful to managers who run large teams and helps reassign overlapping roles or locations.
Increased Employee Satisfaction
When employers can easily plan work schedules, it makes them flexible to easily communicate with employees, and this is a great way to boost workers' satisfaction.
Employees understand their work schedule and requirements— what is expected of them, work hours, and time-offs. A well-planned work schedule is effective compared to an unorganized work schedule.
Employee tracking software deals with making work schedules by providing all relevant information, thus attending to your employees' needs appropriately and increasing employee retention.
How to choose a good construction software to track employees
Research the vendor's reputation in the market and request feedback from existing users.
Consider the Deployment. Is the software just installed on-premises or in the cloud, or is it capable of being installed in both?
Platform: Is it web-based or a desktop app?
You have to consider if it has free mobile access.
User Interface: Is it easy to use, or does it requires specialized training? This aspect is essential, especially if you don't work with experts.
Cost: How does its price compare with other similar software? What does it cost to install the software? It's important to note that Project management software takes up to 20% of the overall project budget.
Fees: How are the access fees or license plans scheduled? Are they payable annually or monthly?
Migration: How flexible is the software? Can it easily migrate existing data, or does it demand additional services?
Project Management: Can the software manage real-time project tracking and management?
Multi-Tenancy: Does it support multiple users, projects, and clients?
Automation: The software needs to possess automation abilities. Can it streamline many construction management processes at once?
Scope: Does it cover the whole construction cycle or only some phases?
Risk: Does it have risk management features?
Collaboration: Is it capable of real-time communication and team collaboration?
Security: Is the software compliant with transparency, privacy, and security standards and regulations?
Support: What is the availability of customer support?
Reliability: What is the average uptime of the system?
How do you track construction productivity?
Put Everything in One Place
Leaves, availability periods, breaks, scheduling conflicts, budgets, and employee requests. You should display everything right in the schedule.
You can save time by setting up shifts that automatically repeat weekly or copying existing changes. You don't have to continuously set new schedules.
Collaborate Simultaneously
Using suitable software, all managers can access and contribute to the schedule simultaneously, in real-time, wherever they are.
Organize to Permit Easy Changes
Make scheduling changes in seconds with drag-and-drop and other convenient features.
Wrapping Up
This comprehensive study on the best construction management software for tracking employees has given rise to an understanding of how much impact this software can have on your business.
Business owners and construction managers can easily track their employee's productivity and efficiency and make decisions that can boost the business's success.
88% of employers dismissed workers after implementing monitoring software.
The tracking software enables productive employees to be spotted, appreciated, and rewarded and identifies idle and unproductive.
Author s Bio
The post Best Construction Software To Track Employees In 2022 appeared first on Jobacle.com.