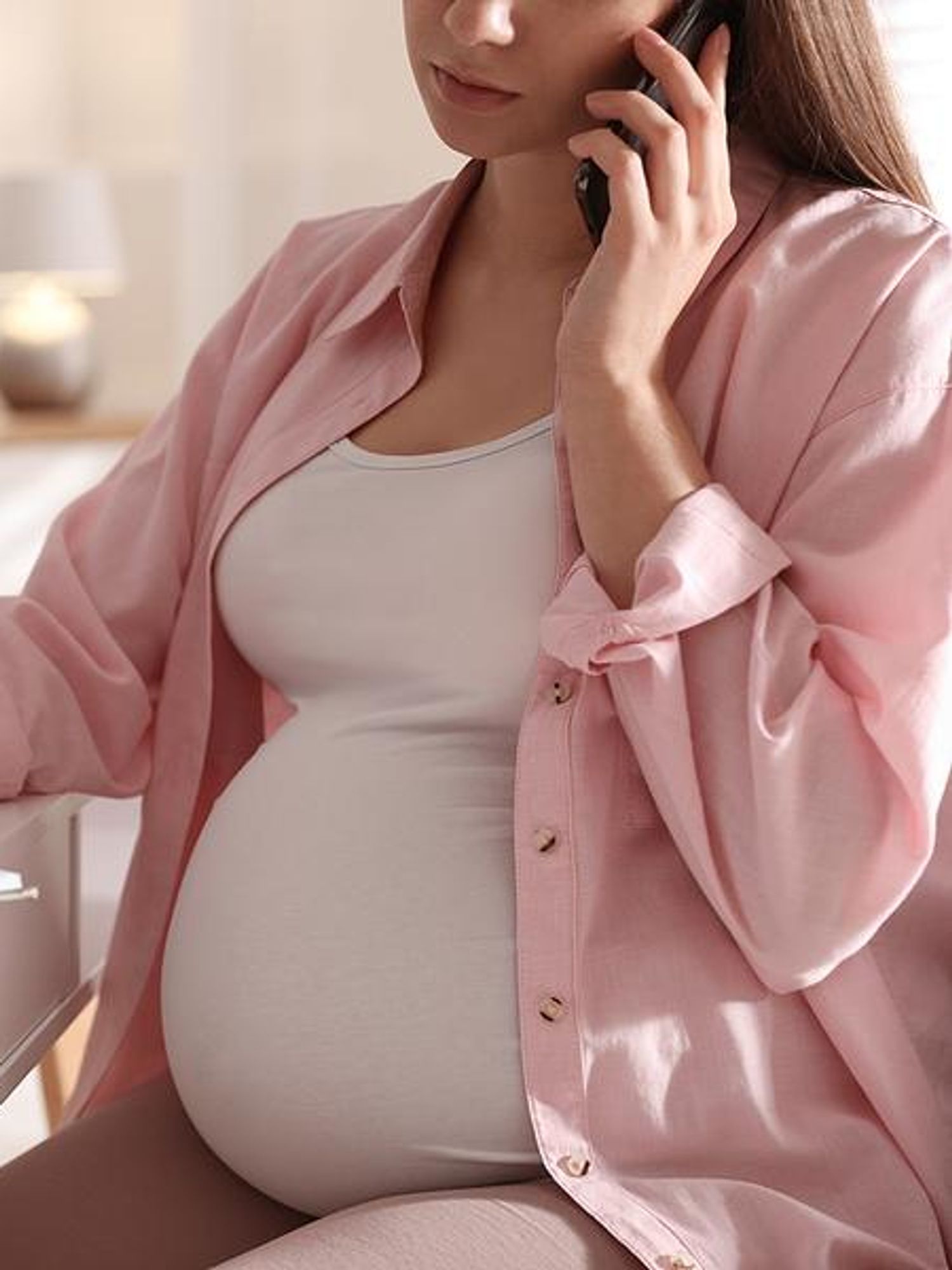 Job searching for two? Congratulations! As a pregnant job seeker, you're likely experiencing a myriad of emotions'"excitement, happiness, fear, and stress. Taking on a job search while pregnant can be a challenge. Fortunately, we've got some great tips that will make your job search a little easier.
---
1. Understand What's Important To You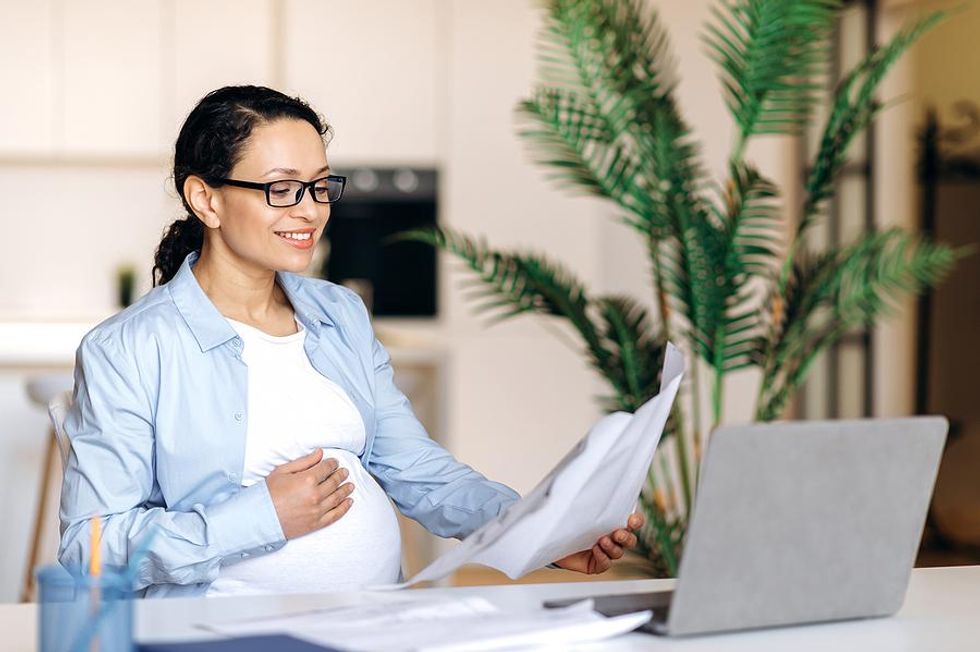 'œAs a brand-new mother, I can say with overwhelming certainty that having a child will change your life'"and your priorities," says Amanda Augustine, career advice expert for TopResume. 'œWhen you're evaluating different job opportunities, consider what's most important to you when it comes to the role and the organization."
Consider what kinds of things you'll need in order to both perform your best on the job and support your growing family. What kinds of benefits are going to be important to you as a mom?
Here are a few things you should consider when researching companies and roles:
Competitive Compensation Package
Quality of Insurance/Benefits
Parental Leave Policies
Flexible Work Arrangements
Ability to Telecommute
Augustine also recommends checking out Seramount's 100 Best Companies List when building your list of companies to target.
2. Focus On What You Have To Offer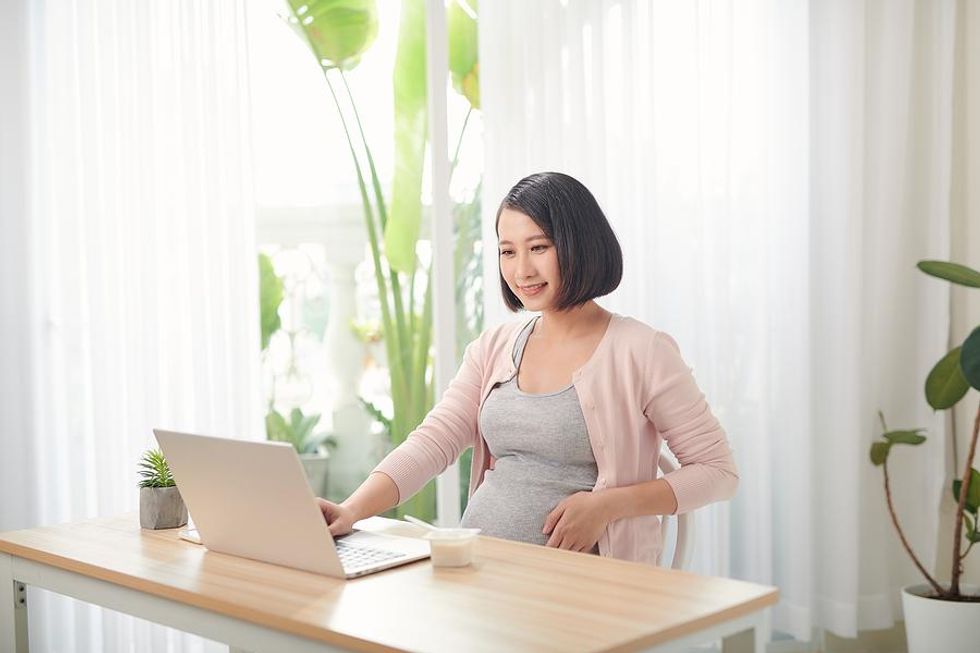 'œDon't begin each job interview (or job application) by mentioning your pregnancy," says Augustine. 'œRemember, the focus should be placed on learning more about the position and communicating your interest in the role and your qualifications, not your family plans."
Employers are looking for great candidates. Just because you're pregnant doesn't mean you're not a great candidate. Instead of focusing on your pregnancy, showcase why you're the best person for the job. In fact, if your pregnancy isn't visibly obvious yet, there's no need to mention your pregnancy during the interview at all, according to Augustine.
3. Be On The Lookout For Illegal Questions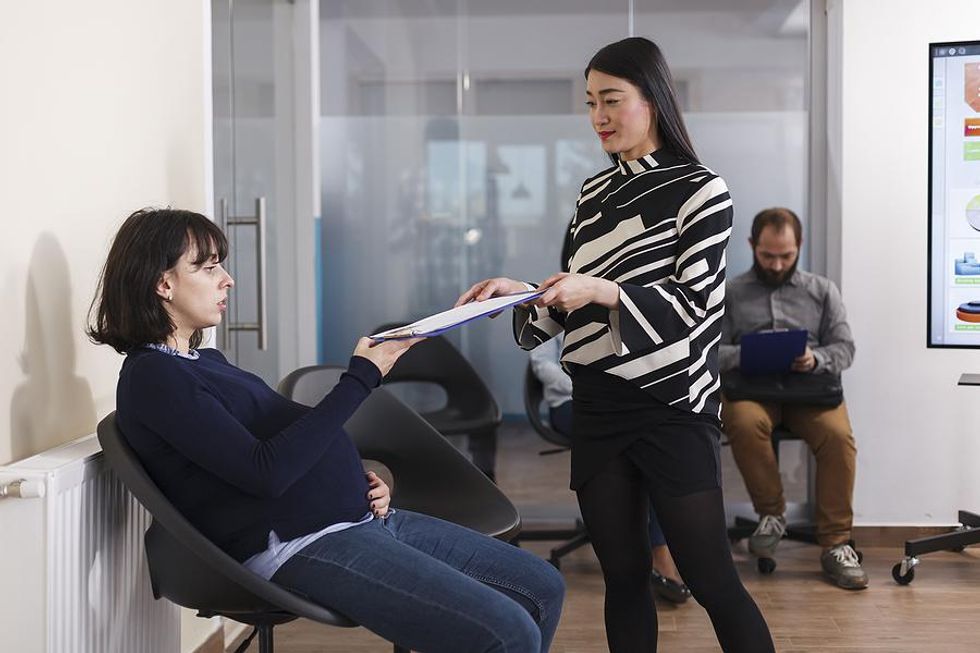 Employers aren't allowed to inquire about your marital status, children, or your future family plans during the hiring process. Watch out for seemingly innocent questions that stem from a casual conversation such as, 'œSorry I'm running a little late'"had to drop the kids off at soccer practice. Do you have any kids? Love 'em, but they're taking over my life with their activities!"

The truth is, your interviewer might not realize that these questions are inappropriate. He or she might just be inexperienced or extra friendly. However, it's important to tactfully avoid answering these questions because the wrong answer can impact your future at the company.
As a result, it's important to handle the situation tactfully. Remember, your goal is to make a great impression. Calling out an interviewer for asking an illegal question is, unfortunately, not the best strategy when trying to accomplish this.
4. Don't Talk About Maternity Leave Until You've Gotten The Offer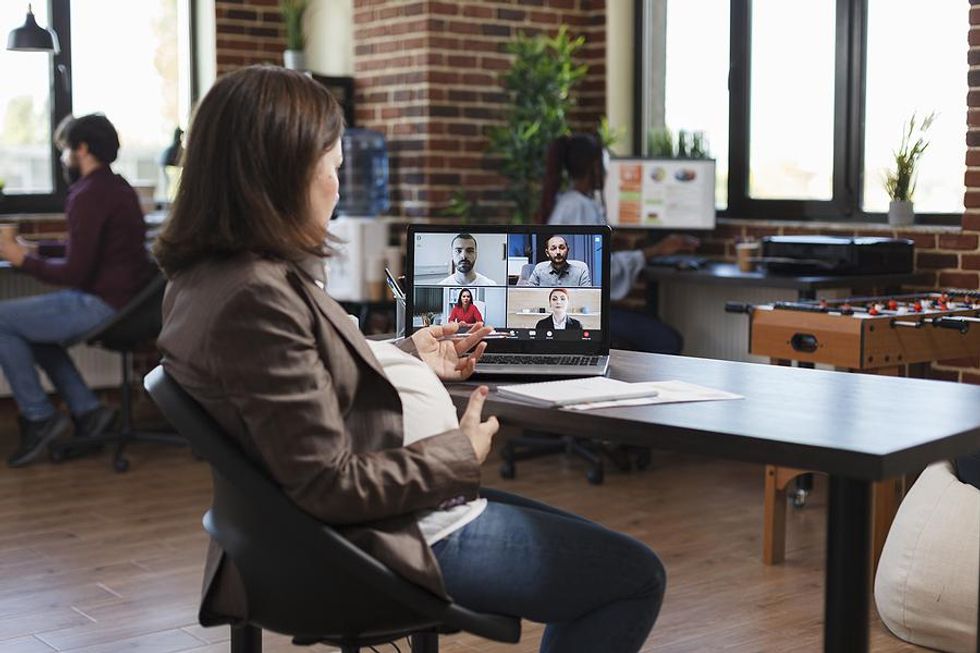 While it's tempting to ask about the company's maternity leave policy during the hiring process, Augustine strongly recommends holding off until you've been offered the job'"in writing.
'œWhenever possible, save this conversation until you're ready to negotiate your compensation," says Augustine.
Instead, do your homework. Research the company's parental leave policy on sites such as Glassdoor and Comparably. Doing a little detective work beforehand can save you some major headaches down the road.
5. Think Ahead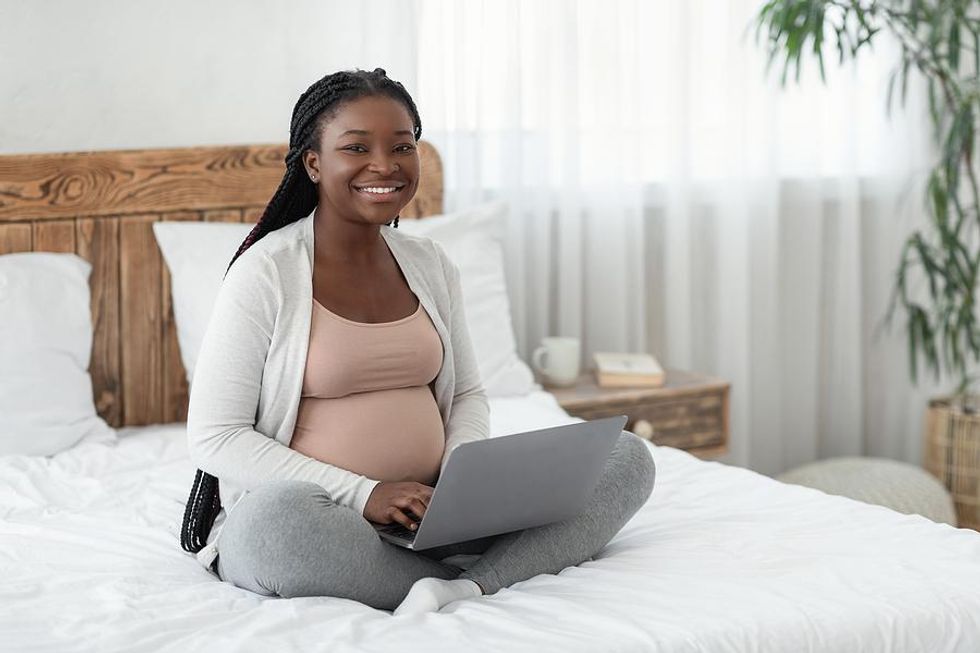 'œKeep conversations about your maternity leave to a minimum with the employer," says Augustine. 'œRemember, it's only a temporary absence and shouldn't impact your performance."
However, you will need to give your employer a heads up on a few things, so think ahead. When it comes time to discuss your pregnancy plans with your employer, be prepared to answer questions like...
'œWhen do you anticipate going on maternity leave?"
'œWhen will you return to the office?"
'œHow do you plan to cover your responsibilities to ensure a smooth transition?"
'œWhen you take the time to prepare thoughtful responses," says Augustine, 'œyou're showing your new employer your commitment to the company's success and also demonstrating your value as a long-term employee."
As a mother-to-be, you've got enough on your plate these days. Don't make your job search more stressful than it needs to be. Instead, take these tips and apply them to your search today!
Job searching while pregnant isn't easy, but we hope these tips will help you successfully find a job if you're expecting. If you need more help finding a job while pregnant, we're here for you.
We'd love it if you joined our FREE community. It''s a private, online platform where workers, just like you, are coming together to learn and grow into powerful Workplace Renegades.
It's time to find work that makes you feel happy, satisfied, and fulfilled. Join our FREE community today to finally become an empowered business-of-one!
This article was originally published at an earlier date.