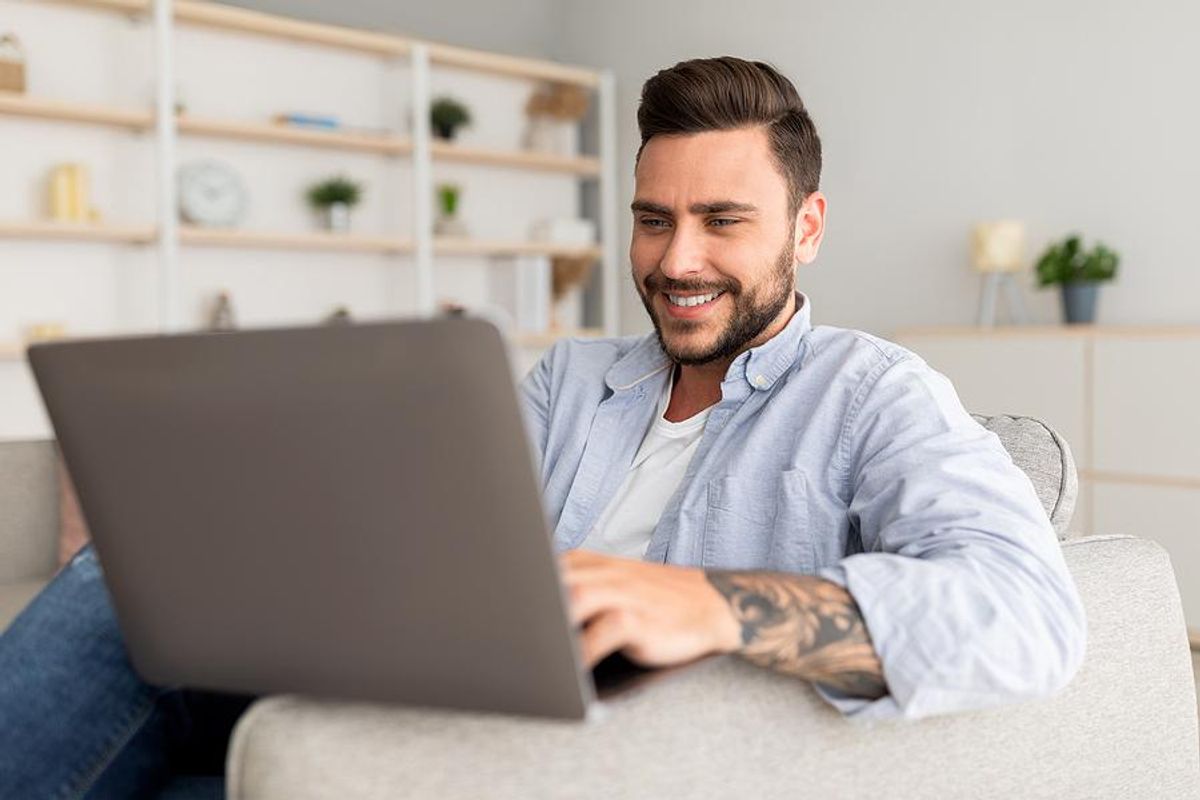 The concept of remote work has come quite a long way since 2020, when the COVID-19 pandemic forced millions of employees to work from home. Now almost two years after this disruption, many professionals are still working remotely—and plan to do so indefinitely. As the demand for remote jobs remains high, what should employers and professionals know about remote work? What are the benefits of working remotely that make it so desirable in the modern workplace?
---
A recent FlexJobs report presents some interesting findings on the state of remote work, providing us with thought-provoking studies and giving us key insights into the benefits and positive impact of remote work.
Here are three amazing things to know about remote work in 2022.
1. Remote Work Attracts & Retains Talent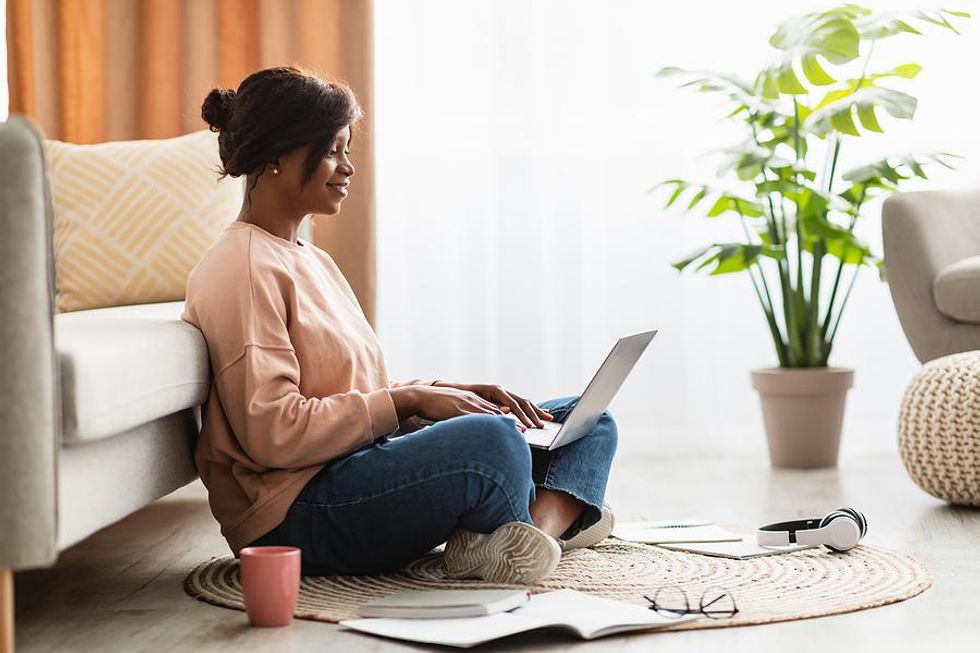 According to the surveys referenced in the FlexJobs report, 44% of respondents know someone who has quit or is planning to quit because their employer is requiring them to work from the office. In addition, one of the surveys also revealed that 24% of workers are willing to take a 10-20% pay cut to work remotely, and 21% would give up some vacation time just for the ability to work from home. The flexibility that comes with remote work is that important.
As for retaining talent, another survey referenced in the FlexJobs report found that 79% of respondents would be more loyal to their employer if they had flexible work options. So, if your company is trying to attract and retain talent, consider offering remote work options, whether that's by going fully remote or establishing a hybrid work model.
2. Remote Work Saves Money (And The Environment!)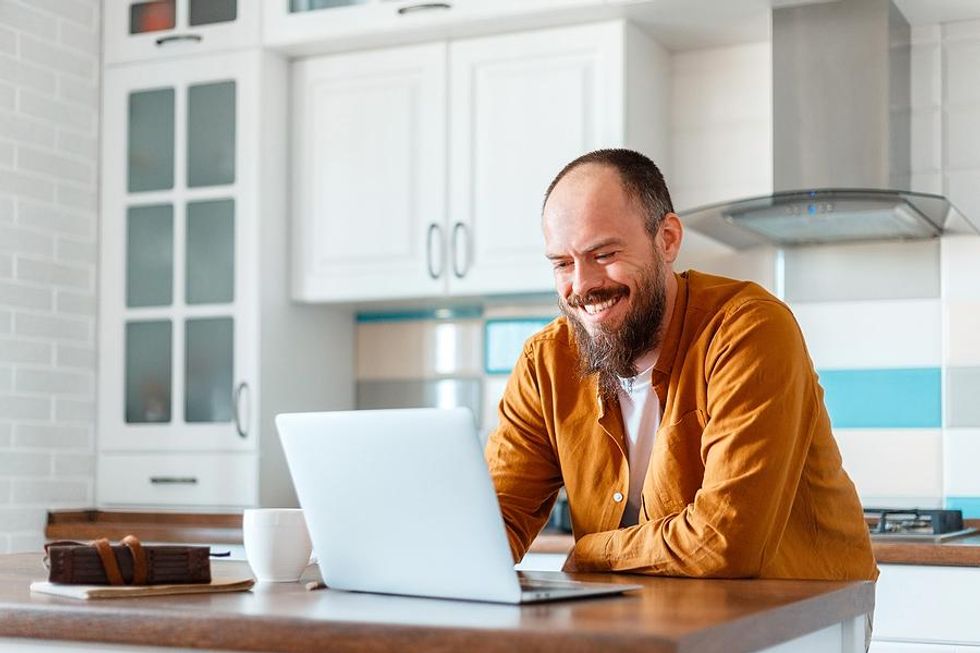 Working remotely doesn't just save employees and employers money. It also saves the environment!
Employer Cost Savings
A FlexJobs survey of more than 2,100 remote workers found that 51% report being more productive working from home. Additionally, 95% say productivity has been higher or the same while working remotely. Some reasons why remote work increases productivity include: fewer interruptions (68%), more focused time (63%), quieter work environment (68%), more comfortable workplace (66%), and avoiding office politics (55%).
Remote Worker Cost Savings
The number two benefit of remote work, according to the respondents of a FlexJobs survey from March to April 2021, is "cost savings" (75%), second only to not having a commute (84%). Those respondents also estimate that they are saving at least $5,000 a year working remotely, while one out of five estimates that they save more than $10,000 a year. Overall, FlexJobs estimates that people who work from home save an average of $4,000 a year.
Environmental Savings
The FlexJobs report mentioned above references a few other reports that detail how remote work results in environmental savings. One report states that when 3.9 million employees work from home at least half time, it's estimated that they reduce greenhouse gas emissions by the equivalent of taking more than 600,000 cars off the road for an entire year. Additionally, it's estimated that nearly 36.2 million Americans could be working remotely by 2025, reducing commuter miles by 70 to 140 billion every year. Also, remote workers who make environmentally conscious choices (like using less paper and electricity) have the same potential impact on air quality as planting an entire forest of 91 million trees.
No matter how you look at it, working remotely helps us save more green!
3. Remote Work Improves Mental Health & Increases Job Satisfaction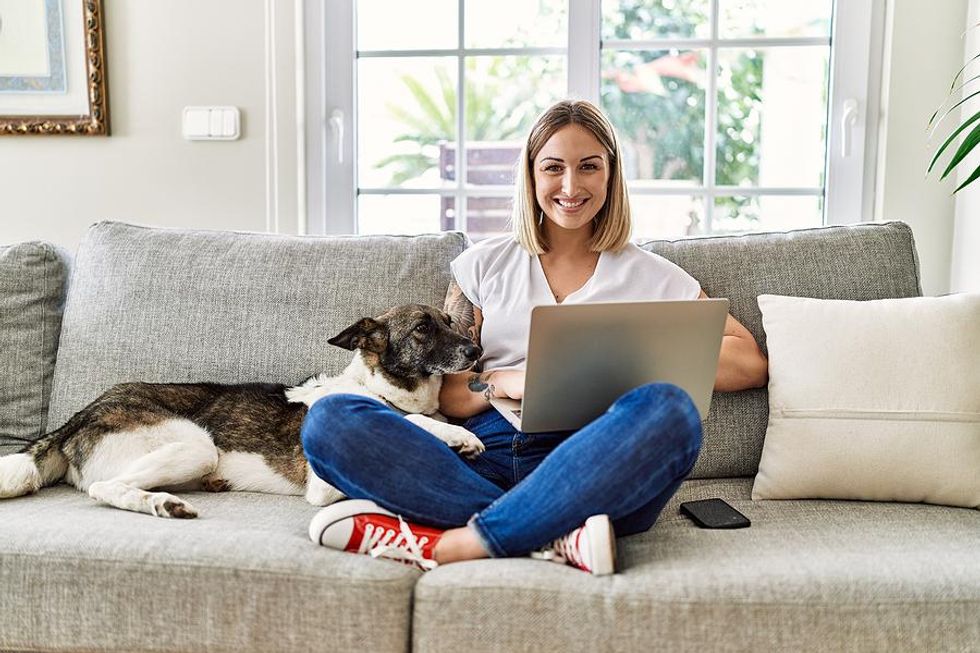 For employees, remote work usually results in mental health improvements and an increase in job satisfaction. According to FlexJobs' 10th Annual Survey, 70% of respondents say a permanent remote job would have a significant improvement/positive impact on their mental health. Those respondents who do have flexible work options say their work-life balance is excellent or very good (48%) and they also have the emotional support they need at work (54%), compared to those without flexible work options (36% and 45%).
Additionally, a CNBC | SurveyMonkey Workforce Survey referenced by FlexJobs found those working remotely reported a Workforce Happiness Index score of 75 out of 100, compared to 71 out of 100 for in-office employees. The same survey also found that remote employees were more likely to report being satisfied with their jobs (57%) than office-based workers (50%).
Simply put, if you want to improve your mental health and be happier on the job, consider a remote position, or one with flexible work options. Your body and brain will thank you.
The benefits or working remotely can't be ignored. Remote work attracts and retains talent, saves money, helps the environment, improves mental health, and increases job satisfaction. If you have the ability to work from home in your career, why not give it a try? Chances are you won't regret it.
Want to land a remote job? We can help!
Check out our FREE resources page!
Or, join our career growth club today and get access to one-on-one career coaching, resume and cover letter reviews, online tutorials, and unlimited networking opportunities—all in your back pocket!
If you want more FREE career advice, follow us on TikTok!