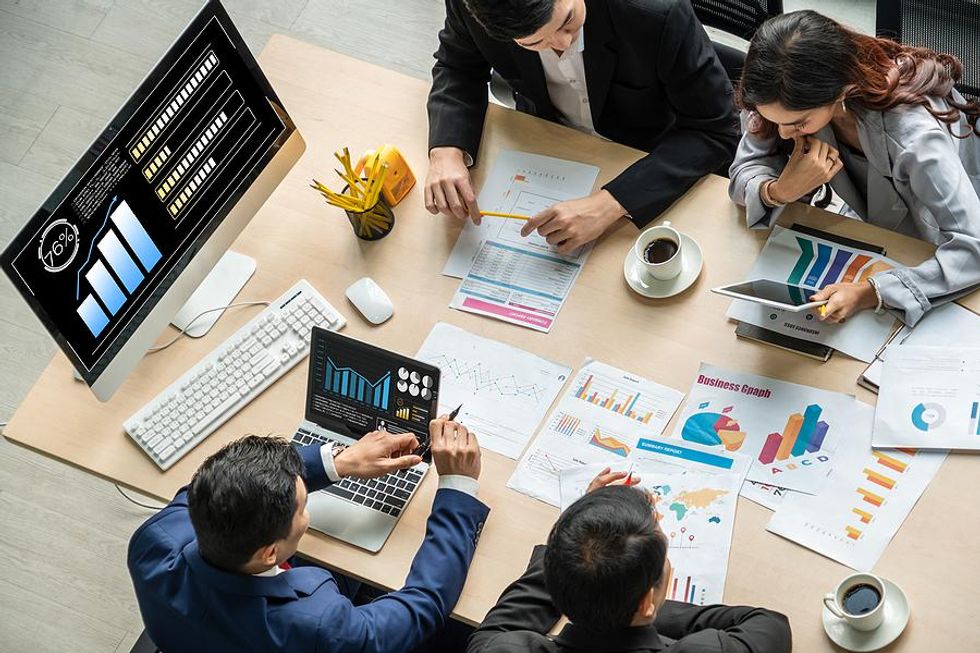 When COVID-19 hit in 2020, I didn't hear any accounts of C-level or enterprise operations executives jumping out of windows, but I did hear their stories about real frustrations and sudden challenges with execution. Many openly admitted a new risk to operations and ultimately financial performance as they battled through low-value manual processes, disparate platforms, and the absence of a remote ecosystem or "hub" where department, division, or enterprise teams could come together to communicate, execute, and manage end-to-end workflows and data to transcend unforeseen events, factors, or constraints for employees.
---
Enterprise Companies' Love-Hate Relationship With New Technology (Even When Needed), Their Vendors, & Making Decisions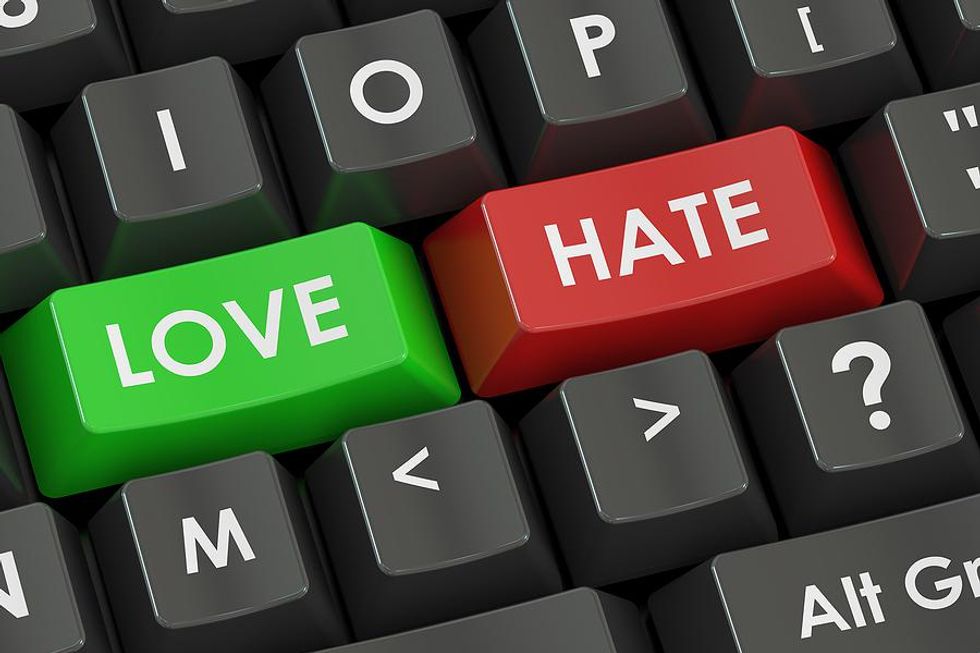 Faced with acute business risk and operational difficulty, why didn't more enterprise companies move to outsource an infrastructure-less SaaS operations or logistics software solution along with its support?
For companies in verticals that were still in growth mode or mostly business as usual after the onset of COVID-19, three obstacles may have impeded a tech/SaaS path to continuity, efficiency, and reduced business risk—two having to do with buyer psyche and the other about the options (or lack thereof) for tech/SaaS and its providers.
Obstacle #1
We all HATE discomfort. Human nature clings to the familiarity of the status quo and skillfully tricks the subconscious into downplaying, avoiding, or outright denying the existence of unpleasant or ineffective circumstances. This saves us the discomfort of reasoning the cause of a problem, its scope, or the inconvenience of having to do something about it.
Obstacle #2
We all LOVE control. Modern enterprise buying happens when a majority of 10-14 cross-functional stakeholders, that may or may not also engage the board of directors, decide to say "YES!" to change as they are helped past their individual risk aversion that is influenced by their performance metrics, professional goals, challenges, underlying biases and motivations to either support or block the decision.
As such, even when presented with a clear, distinct solution that demands change from the status quo, if stakeholders are left to themselves without an objective, insightful, empathetic guide with a strong understanding of their current processes, data requirements, and the technology—teamed up with an internal champion as a collaborative partner to help instill new insights, influence, clear obstacles, and gain consensus—one of two things is most likely to happen for these folks:
Stakeholders will lose sight of the fundamentals of real value achieved with the solution and instead commoditize options and the decision down to the smallest, least cost, and least exposure option. Whereby producing a lowest risk decision for the stakeholders, but not necessarily the best overall decision for the organization.
Subconsciously, underlying biases and fear of losing autonomy causes stakeholders to defend a personal status quo which culminates in creative efforts to block a decision. This presents itself in a variety of excuses or objections to the change, efforts to frustrate the investigation and decision progress wherever possible, or a gleeful vote to "do nothing." Again, this may stave off change, but may not be in the best interest of the organization.
And the third obstacle that may have prevented enterprise companies from creating a needed communication and operations execution superhighway for their teams:
Obstacle #3
We need confidence in our partners. Lots of it. When the vulnerability of continuity became obvious in 2020, enterprise technology options were still pretty clunky. Choices included older platforms still on-prem, partial, or rigid workflows that required daisy-chaining disparate platforms together or retraining, they offered limited reporting, low data mining and analytics, no advanced predictive capabilities, few simple integrations with other major business systems, and long backlogs when custom dev was necessary. This meant vendors and their platforms were of limited use, painful to deal with, and the ratio of bad reviews to good reviews was high when measuring the rate of adoption, realized value, and the overall customer experience during implementation, when using the platform, and when support was needed.
Ditch Old School, Rigid, And Unresponsive Tech Options For The Modern Virtual Work "Place"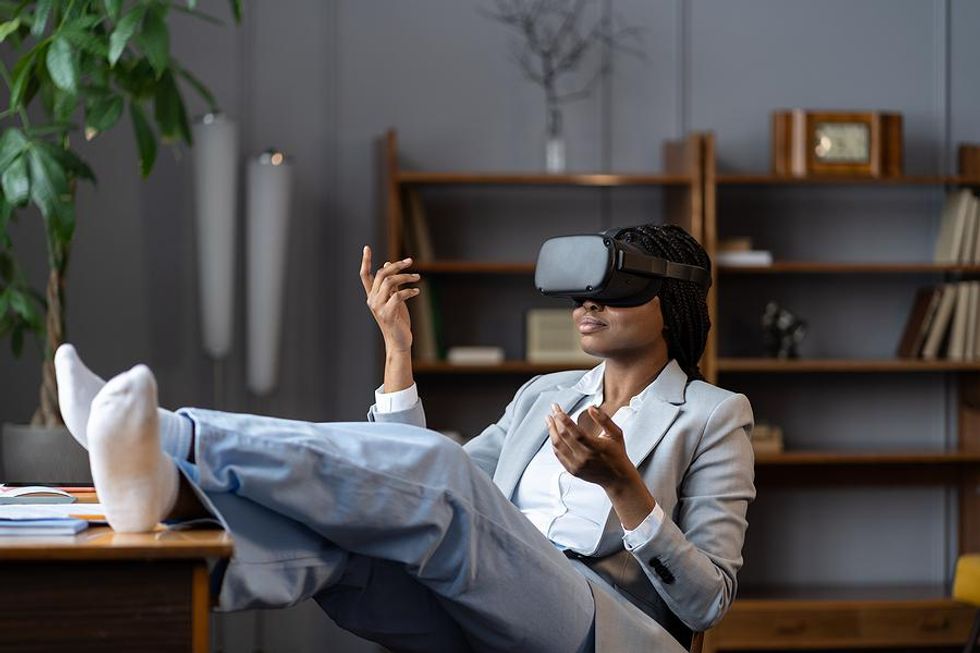 What's different today? There is good news for enterprise SaaS buying holdouts! A new generation of "Service as a Solution" (SaaS) enterprise software designers have emerged with intuitive, adaptive, integrated, perpetually evolving solutions. This has jettisoned adoption with stakeholders and users alike as solutions are now blending into the business with flexibility to resemble comfortable, native workflows, simply integrate with most business systems, and deliver sizeable benefits relative to op-ex fees.
This new virtual work "place" brings employees, external partners, and various business systems together via simple integrations into a community to accomplish major workflows with simplicity and agility. Some of the benefits:
Naturally compile & archive internal and external correspondence, quotes, documents, invoices, BOLs, validations, authorizations, and receivings by project, customer, or vendor
Collaborate
Plan and assemble projects
Mirror and execute existing daily operation workflows
Operate with 360-degree visibility
With artificial intelligence (AI) and machine learning (ML) now in production, in development, and in dev roadmaps, SaaS developers are also infusing deep insights, visibility, and predictive decision making into their functionality with advanced:
Data mining
Trend and predictive intelligence
Highly trained observation, inference, and conclusion capabilities
As such, enterprise SaaS software spend is up 14% in 2021 per Gartner's reporting, with an estimated $700 billion on the way for 2022. Another 11% increase.
10 Questions To Set Your Buying Team Up For A Successful Tech Buying Journey
Buying technology is complicated! For enterprise executives who are ready to appoint a buying committee to select your next tech solution, this article will help you:
Quickly strip options down to a short list of solutions and vendors for deeper evaluation
Clear obstacles that can prevent your buying committee from reaching a value-rich buying decision
Reduce the chances of your buying committee spending valuable hours, only to get stuck in the evaluation process or cling to the status quo and do nothing (believe it or not, this happens in at least 5/10 complex buying decisions)
Avoid solutions that exclude new observatory, predictive, conclusionary analytics that exponentially elevate business decisions and bottom-line outcomes
To set the stage for your buying journey, make sure you have a qualified guide to lead your buying team through organizational requirements, vetting and qualifying, and the complex behavioral science maze of the numerous stakeholders chosen for your buying committee.
Next, here are (10) initial questions to strip down your vendor list and clear away common obstacles for stakeholder personas throughout the organization:
1. Does the software provide a full end-to-end solution to execute and manage the entire workflow process for the departmental / division / organizational application?
2. Will the software have long-term application for your operations, despite workplace and technology advancements, and what is the partner's roadmap for ongoing development and investment?
3. Does the software enable users the flexibility to mirror familiar workflows already intuitive to your operations without forcing a new workflow and retraining?
4. Does the potential SaaS partner provide a simulation of the platform's operation with your workflow or application or environment to validate its efficacy for your company's specific needs?
5. Do they have case studies that demonstrate a great buyer and user experience with the product, implementation, training for each level of user, and support?
6. Is the platform available in a SaaS model without a cap-ex spend or on-prem hardware?
7. Are ready integrations available for your major systems and apps to offer a low-coding, low development & engineering implementation, especially if you don't have unlimited internal technology resources?
8. Is data import and configuration relatively simple?
9. Does the simplicity of the solution and the tech partner's support mitigate the need for IT to acquire additional skillsets to implement or support?
10. Do they publish ample ungated content about their solution to research and evaluate before contacting their sales rep?
For additional insights and help with navigating the enterprise technology buying journey, please reach out to me on LinkedIn or at [email protected].