Develop an intuitive knowledge of financial principles and statements to unlock critical insights into performance and potential.
92%
Feel more confident at work
93%
Added new skills to their resume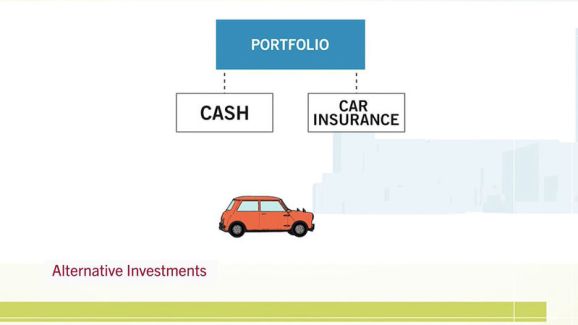 Certificate Courses (4)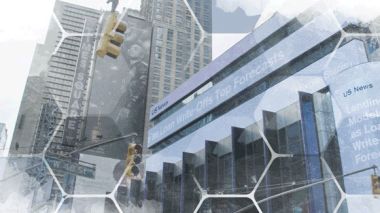 Leading with Finance
Professor Mihir Desai
Build an intuitive understanding of finance to better communicate with key stakeholders and grow your career.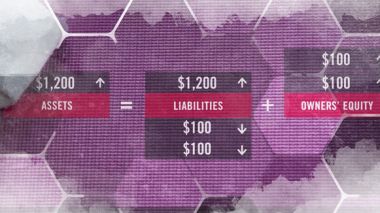 Financial Accounting
Professsor V.G. Narayanan
Discover what's behind the numbers in financial statements.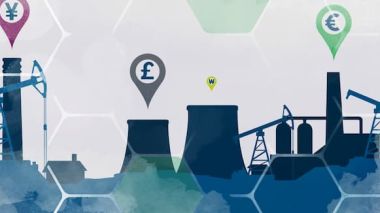 Sustainable Investing
Professors Shawn Cole & Vikram Gandhi
Evaluate environmental, social, and governance (ESG) factors and measure and manage impact investments.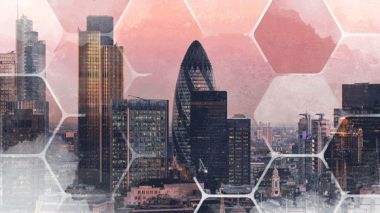 Alternative Investments
Professors Victoria Ivashina, Randolph Cohen, & Arthur Segel
Grow the value of investment portfolios with alternative investments.
Why Should You Learn Finance and Accounting?
What You Earn
Certificate
Boost your resume by completing an HBS Online course.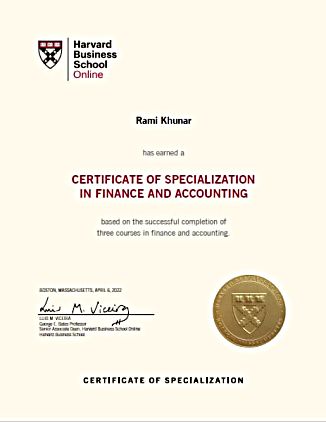 Certificate of Specialization
Complete any three courses within this subject area to earn a Certificate of Specialization and signify your deep expertise in Finance & Accounting.
What Learners are Saying
Operating in general management, I need to make decisions utilizing the principles we learned on a daily basis. The course empowers me to do so with confidence.
I'd never experienced such an immersive platform online. It was more effective at building and solidifying knowledge than some in-person courses I've taken.
What sets HBS Online apart?
Our flexible, online programs are designed to bring the Harvard Business School classroom to you, and are built around three key characteristics:
Active
HBS Online courses are nothing like a typical sit-back-and-listen lecture. You'll engage in a new activity every three to five minutes. Each element is designed to keep you interested, involved, and on your toes.
Social
Engaging with your peers is a big part of what makes HBS Online unique. You exchange ideas, offer input, and seek out viewpoints from a community of learners gathered from around the globe. In the process, you learn from each other's experiences and perspectives.
Case-Based
Immerse yourself in real-world learning. Lessons are brought to life through cases, which put you in the shoes of business leaders. Hear firsthand the challenges they faced, and wrestle with the same issues and imperfect information.
HBS Online vs. Other Top Business Schools with Online, Asynchronous Courses
* Considered more impactful than other online programs — From a 2018 survey of participants across all HBS Online programs, conducted by City Square Associates. Preferred brand among prospective online learners — From a 2021 survey of prospective learners, conducted by City Square Associates.
You May Also Be Interested In
92% feel more confident at work, 93% added new skills to their resume — From a recent survey of past participants across all HBS Online programs, conducted by City Square Associates. 90% satisfaction rating — From all respondents to a post program survey to all 2019 and 2020 participants within this subject area.