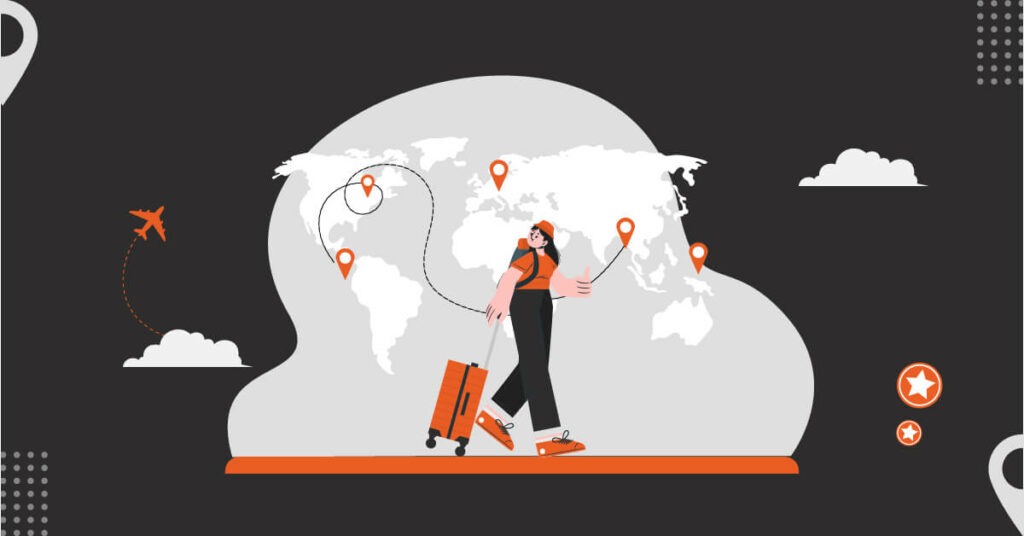 Delegate Travel Support
Business travelers are prone to facing certain challenges on their business trips. They might also want to contact someone for general queries. However, travel managers already have a lot on their plates when they are overseeing multiple trips and cannot respond to each and every question of travelers. Therefore, it is best to delegate travel support to someone with expertise. 
For this purpose, you can reach out to a travel management company. These companies have dedicated teams available 24/7/365 to provide assistance to business travelers whenever they need it. This way, travel managers can be rest assured that any issues that the traveler faces will be sorted out and can focus on other aspects of business trip management.
Have a Travel Risk Management Plan in Place
The safety and well-being of travelers are crucial and shouldn t be overlooked. A travel risk management plan mitigates risks such as natural disasters, medical emergencies, and security threats.
By having a travel risk management plan in place, travel managers can respond quickly and effectively to any emergency situation that may arise during the trips. This is especially important when managing multiple trips as the risk of incidents and emergencies increases. 
In addition to ensuring the security of travelers, this plan also minimizes the potential legal liabilities of the company.
Get Feedback
Getting feedback from business travelers is crucial in managing multiple business trips simultaneously. By gathering feedback, travel managers can identify areas that need improvement and make necessary changes to enhance the travel experience for future trips.
It also helps identify issues that may have been overlooked, such as long wait times at the airport, uncomfortable hotel rooms, or difficulty with expense reporting. Travel managers can implement this feedback to optimize their travel program.
Manage Multiple Business Trips Seamlessly
As a travel manager, you would know the struggle of keeping track of every detail while handling trips. However, the right tool can make this process a lot easier and help you get the most out of your travel management process. 
ITILITE is a travel management software solution that is a boon for travel managers. It consolidates data of all trips on a single platform. Moreover, it enables employees to book their tickets themselves while ensuring policy compliance. We also offer 24/7 travel support so that you can be assured that your travelers feel safe on the road. 
To know more about the benefits, book a demo now.
Author
: Rushmi Behrani
Rushmi Behrani is a content marketer at ITILITE. She specializes in writing content for B2B SaaS, travel and finance. A baking enthusiast by heart, her most cherished memory is opening a cafe during her college days.
Source