Starting a new job search this year will likely bring some welcome changes. If you are planning to search for a new job, then you ll want to familiarize yourself with some of the job search trends and predictions for the workplace.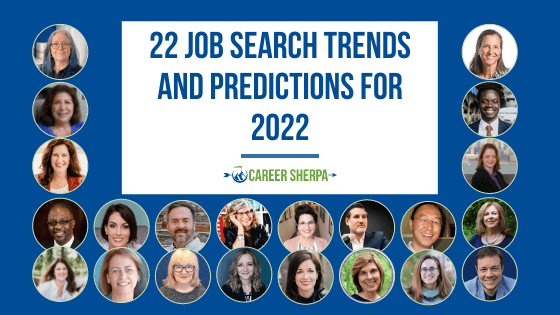 As 2021 wraps up and 2022 looms on the horizon, employees and job seekers find themselves in a position of power for the first time in a very long time. Want a raise? Ask for one. Want to work remotely? Ask. Want a more flexible work schedule? Ask. Companies have found themselves understaffed after the pandemic and the Great Resignation and many are more open to various working conditions requested by candidates. In order to get a broader read on what s going on, I invited 21 resume writers, career coaches and recruiters to share their job search predictions and trends for 2022. These professionals see patterns and trends from working with a variety of clients and research. Here s the question posed:
What trend or prediction do you want job seekers/careerists need to pay attention to in 2022?
There are three big-picture trends that emerge as we look at 2022.
Adaptability
- The ability to shift directions will continue to be important to both job seekers and employers. This could mean managers adjusting to individual work schedules to new COVID restrictions. To attract candidates and become a desirable place to work, companies are reinventing the workplace. Hybrid work and flexible schedules are just two examples of how jobs are being restructured. Job seekers will want to demonstrate their adaptability as candidates for jobs.
Asynchronous
- We learned how to work on our own and at a time that works for us. The adoption of asynchronous work will continue to grow and expand into ways of getting things done we hadn t thought of before. No longer do we have to be together in the same space and time to solve problems and get work done.
Automation
- Systems and processes that can be automated will be automated to help speed things up and also to account for the shortage of workers. From robots to Artificial intelligence, the workplace will and workers will be using automation and job seekers will need to upskill to familiarize themselves with this new technology.
Below you will find the 21 job search predictions and trends to pay attention to.
JOB SEARCH TRENDS
Know What You Want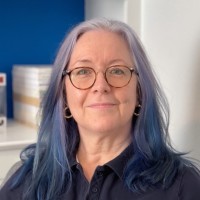 Sharlyn Lauby, Author, HR Bartender
Terms like The Great Resignation have captured everyone s attention as organizations are trying to figure out how to hire, engage, and retain the best talent. But they need some help. Specifically, they need feedback from candidates and employees. Whether you re actively looking for a new opportunity or simply testing the waters, it s important to
know what you want in an opportunity and why you deserve to get it
. This sounds like a really easy question to answer, but I m not sure it is. Simply saying, I want more money. isn t enough. Job seekers need to show what they ve accomplished and why organizations should offer them what they are asking for. This same philosophy applies to employees during a performance review.
Be prepared to talk about what you ve done
, how it benefits the business, and what you would like in terms of company and manager support. One last thing. As you re thinking of your wish list of things you want from your employer, put together a secondary list.
Be prepared to negotiate some items.
Are there some things you d love to have that cost relatively little? Decide if you d like one thing that costs a lot or several small items that have a low cost. Again, this sounds easy…but it s not always. Job seekers and employees can have some great opportunities in 2022 if they plan for them. Know what you want. Be willing to show that you re worth it. And negotiate when necessary to get the best package possible.
Negotiate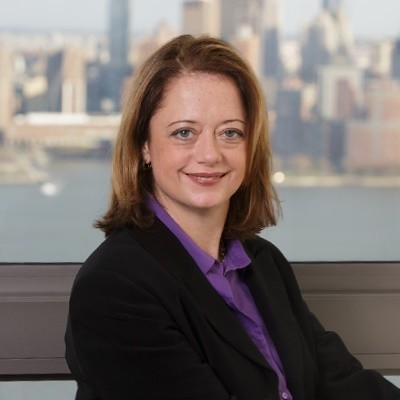 Lisa Rangel, Executive Resume Writer & Job Landing Consultant, Chameleon Resumes
Job seekers at all levels need to learn this skill - to
negotiate a role that allows them to have work support life
and no longer the other way around. It s very doable in the current economic climate and must be capitalized on now before conditions change.
More Money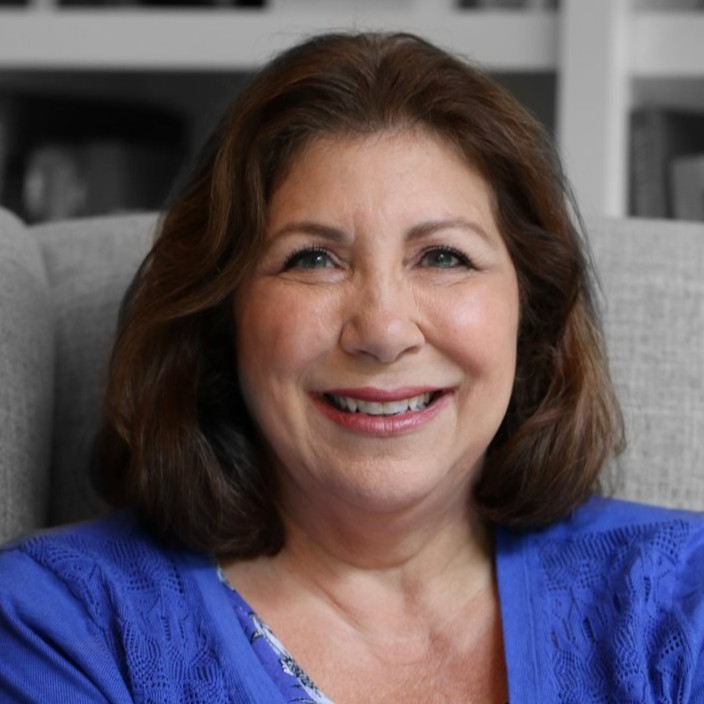 Robin Ryan, Career Counselor & Bestselling Author, Robin Ryan Careers
The desire to put more money in the paycheck will be the primary driver for many job hunters to change jobs in 2022. The latest American Staffing Association Workforce Monitor survey conducted by The Harris Poll revealed that
63% of respondents said pay will lead their decision to change jobs
. Salary is more important than anything else. Higher wages are the magic formula employers must use to get even happy people to listen to recruiters, and then throw their hat in the ring. Expect aggressive employers to raise their salary offers to lure new talent but finding that talent will be no easy task for any organization in 2022. Job hunters should
use savvy salary negotiations strategies
when accepting a new position because the first offer likely can be raised simply by asking.
Focus On Soft Skills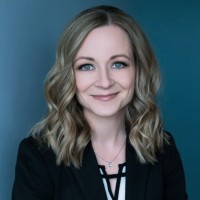 Adrienne Tom, Job Search Strategist / Executive Resume Writer, Job Search Journey
In 2022, job seekers need greater
emphasis on marketing their soft skills
in the job search process. This means providing soft skill evidence in all communications - from the resume to LinkedIn and during interviews. Over the years, many people have mistakenly believed that soft skills are only necessary for customer-facing roles. However, employers and recruiters are increasingly interested in these skills at all career levels and positions. After all, almost every role from entry level to C-suite involves contact with people and a need for social ability. As we head into another year, the perception of soft skills continues to shift and gain attention. The article
A Hard Look at the Term Soft Skills
notes that Many HR experts suggest soft skills are gaining the upper hand over hard skills…[but] the term itself has met significant criticism. Society often considers soft skills to be fluffy or non-substantial, begging the question if the term itself should change. The truth is that soft skills (no matter what they are called) are equally part of a person s brand and offer significant benefits to a business. For job seekers looking for soft skill ideas,
LinkedIn s 2021 Workplace Learning Report
shares some of the most important skills this past year, including several soft skills like resiliency, adaptability, communication, emotional intelligence, cross-functional collaboration, and creativity. In addition, an excellent
article by Oxbridge Academy
breaks down the top 5 reasons that soft skills are more important than ever, with the belief that soft skills are needed to back up hard skill knowledge. To position yourself as a top well-rounded candidate in 2022, showcase both hard skills and soft skills during your job search strategy. Carefully consider the requirements of the target role and identify related content, stories, examples, or achievements that demonstrate soft skill strengths.
Be Selective and Skill Up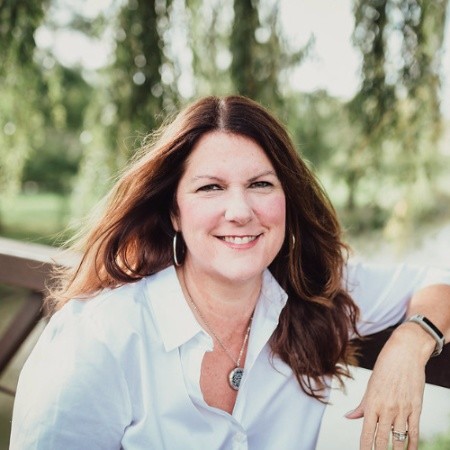 E
rin Kennedy, MCD, NCOPE, CMRW, CERW, CEMC, CPRW
,
Executive Resume Writer, Professional Resume Services
With the Great Resignation taking over in 2021, this means in 2022 companies need to fill those roles. If you want to shift jobs or pivot, now is the time. Companies are now looking at what they need to do to keep their employees happy. Want to work remotely? Or perhaps adopt a hybrid schedule? Better pay? Ask for it. Aside from common business or role questions you have for them, you may want to think about a few things
before choosing a company
to work for as well. 1- How do they handle work/life balance? 2- How receptive are they to remote work? 3- What is their commitment to DE&I? 4- Do they have solid plans in place for another pandemic wave? On the flip side, companies are also looking for highly skilled, targeted candidates.
Make sure you have the skills for the job you are applying for
. Sending your resume for a role you aren t a match for will get it tossed out.
Don t discount your soft skills either
! Communication, adaptability, teamwork, and the ability to work without someone standing over your shoulder were critical during the pandemic. With remote and hybrid work becoming the norm for many companies, having these skills listed on your resume-backed up by results-rich content-will win over others that may not have that as a strength. The balance of power, while being a welcome and long-overdue, change, may eventually shift back to the employer side so
make sure your skills and resume are up to date
.
Employer Branding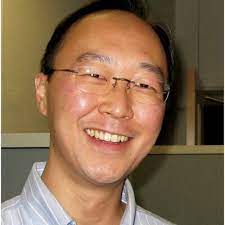 Ed Han, Talent Acquisition Geek | Job-Hunt.org Contributor | JobSeeker Ally | Wordsmith, Cenlar FSB
I think that in 2022, what people most need to be alert for is
how a prospective employer will differentiate themselves in an overcrowded market
. In Q4 of 2021, hiring is on fire in many market segments. This trend is one I expect to continue. Presuming that progress against the pandemic continues its upward trajectory, it s difficult to imagine the economy, and hence hiring, won t follow suit. Sure there may be setbacks—2021 has already seen the Delta and Omicron variants-but overall, the trend has been steadily upwards. And in that environment, what career professionals refer to as
employer branding becomes an even bigger factor
. Some employers, such as Better, of the infamous 900 person, 3-minute Zoom layoff, have a lot of work to do from that standpoint: brand rehabilitation. Some employers are in great shape. But I think the vast majority simply need to do a better job of articulating their unique employer proposition.
Why should a job seeker want to work for this employer?
In an increasingly competitive landscape, the top talent will have options from outside of their geography. This trend s been going on in IT for a while now, and the pandemic has driven this down across almost all skillets. Thus: just as job seekers are expected to provide an elevator pitch, my expectation is that recruiters will need to present an elevator pitch for the position, team, and employer to attract talent.
Evaluate Company Culture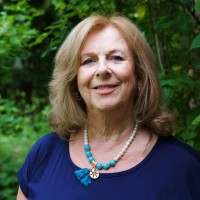 Dorothy Dalton, Founder, 3Plus International
It looks as if 2022 will continue to be a candidate driven market, with job seekers in the driving seat at least in the first half. Currently, organisations are pulling out all the stops to attract the right talent, including upgrading salaries and offering a range of job perks, some useful, some less so. But that doesn t mean they have a great company culture. To find out if they are dealing with smoke and mirrors,
job seekers have to ask the right questions to get the answers they need
. Whether this is in network conversations or informational interviews, it s important to ask open-ended questions. This helps create a dialogue, because if they are too direct in their first question they might get shut down or fed a sales pitch. Sometimes the real clues come out further into a conversation.
How did you respond to the pandemic? Better than Did you look after employees in the pandemic?
What type of person is successful in your company and how do you help people achieve success? Beware of words such as go the extra mile
How do you protect employees well-being? This covers physical and psychological health. Look out for how they address COVID safety measures.
What is your policy on diversity and inclusion for 2022? They should have already checked out how many women or people of colour are in senior roles.
There might be an open bar on a Friday, but candidates should pay specific attention to all the people they interact with and the working environment if it s an in-person interview. Sometimes the message is not always in what is said, but also what is left unsaid.
Focus on Employee-First Culture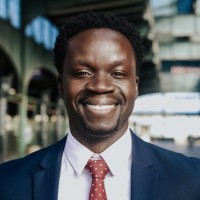 Nii Ato Bentsi-Enchill, Founder & Head Coach, Avenir Careers
Professionals should seek companies with an employee-first culture because you now have more power than ever before to have your optimal work-environment needs met. I learned about the employee-first concept from my colleague Anthony Vaughan. It stuck with me because it neatly encapsulates my continual guidance to job seekers
to pursue work environments that are the best fit for them regarding values-alignment, diversity, culture, support, and psychological safety.
After all the hardship produced by the pandemic, the questioning of priorities, & the examination of values, we are still seeing companies continue to place profit over people. Job seekers can and should vote with their applications and reward companies that prioritize their employees mental health, optimal work styles, & are truly responsive to their needs. Many companies are entering the arms race to create the appearance of a culture and/or perks that make them great places to work, so it s crucial that you do your due diligence and ask the direct questions that you need answers to, in order to see if what s being presented is actually real. Reflect on & write down your key values, priorities, & criteria that make up the ideal workplace for YOU. Generate questions to intentionally interrogate whether a company is a good match for YOU. Here are some sample questions:
How do you support your employees mental health?
Do you have remote or hybrid work options and how flexible are they?
What has your company done to address DEI issues?
How has the company tangibly supported employees during the pandemic?
Everyone s questions will look different, but the core goal is to
find a company that is going to value you more as a person than for how you can grow their bottom line
.
Job Seekers Will Write Resumes That Speak To Employers, Not Only The ATS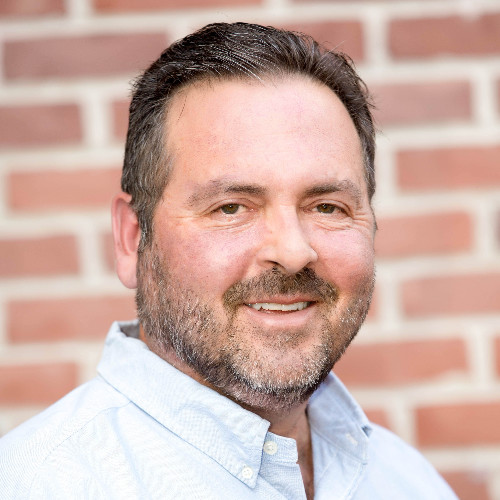 Bob McIntosh, Career Coach/Webinar Facilitator, MassHire Lowell Career Center, ThingsCareerRelated (personal blog)
Hiring Authorities are making it clear that the applicant tracking system (ATS) is mostly a vessel where resumes are stored. Yes, some ATS can parse resumes for keywords and reject them. Yes, some ATS have knockout questions. And yes, some ATS can rank resumes. In 2022 Job candidates will heed the words of hiring authorities and
write resumes that speak to the needs of the employer
if they want to succeed in getting their resumes into the hands of hiring authorities,
not to beat the ATS
. For candidates to earn a chance to be interviewed, their resumes must accomplish the following:
Be tailored to each job. This is huge if candidates want their resumes to demonstrate they have the qualifications for the job at hand.
Demonstrate value. Instead of writing: Led a team of software engineers to complete 4 projects. Write: Saved the company $493,020 in projected salary by championing a team of 6 software engineers to complete 4 projects in 2020. The projected number of projects was 3.
Only show 10-15 years of work history. The main reason for doing this is for showing relevant experience. The second reason is to avoid any possibility of age discrimination.
Be easy to read. No paragraphs longer than 3 lines. No bullet point statements longer than 2 lines.
The labor market offers job candidates great potential but only if their resumes are written with the employer in mind.
Worry less about the ATS and more about speaking to the employer s needs.
The Year of Personal Choice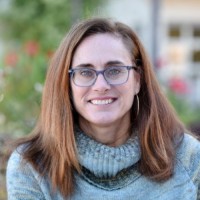 Virginia Franco, Co-Founder, Job Search Journey
Personal dealbreakers from company values to workplace flexibility to publicly sharing vaccine status. In my opinion, 2022 will be the year of personal choice — which means it will behoove job seekers to
be clear on what is (and isn t) a dealbreaker
for them and use it to inform all aspects of their job search.
Technology Is Here To Stay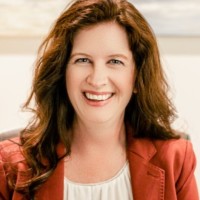 Marie Zimenoff, CEO, Career Thought Leaders
Technology is here to stay, and you can use it to your advantage. The tight market for talent in many industries will continue through 2022. Recruiters are using technology to find candidates, but they are
also using it more to build their networks
just like job seekers are. In addition to using technology for the normal job search activities and building their digital brand,
job seekers can use this technology to become known and build their network
within their professional communities.
Technology Pits Employers Against Job Candidates & Employees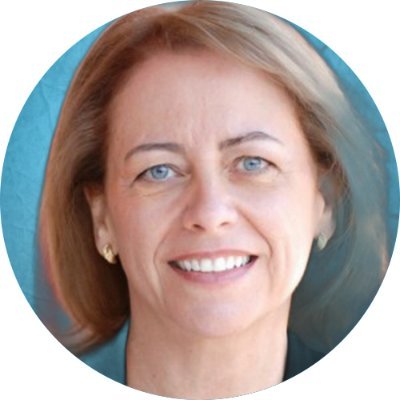 Donna Svei, Executive Resume Writer
We ve seen employers increasingly use technology to expedite assessment of job applicants via: 1. Applicant tracking systems 2. Automated, asynchronous, recorded interviews 3. Automated background checks While we can expect those approaches to continue, some states and the Equal Employment Opportunity Commission have started observing and pushing back on employers using black-box artificial intelligence and machine learning
algorithms that introduce bias into selection processes
. The EEOC recently launched an initiative to ensure that AI/ML algorithms that drive hiring decisions comply with civil rights law. Will the Commission s efforts prevent algorithmic bias? It s hard to say, but I like knowing that the companies that produce and use employee selection/tracking software know their scrutiny-free era has likely ended. Beyond that, many
employers have increased automated employee surveillance techniques
during COVID. In a recent article, The Brookings Institute described practices that include: 1. Computer keystroke logging 2. Video surveillance 3. Biometric attention tracking 4. Smartphone geolocation tracking 5. Web browsing surveillance 6. App usage tracking 7. Email monitoring 8. Social media monitoring 9. Collaboration tool monitoring All of that means
job seekers should be aware that using company-issued computers and phones might easily result in their employers learning about their interest in changing companies
and specific job search activities. To prevent unwanted surveillance, job seekers can take two actions: 1. Never use employer-issued equipment for any aspect of a job search. 2. Review their employee handbooks to see what it says about their employers technology-related surveillance practices. When surveyed in a variety of venues, about 75% of participants say they don t want employers watching them with automated tools. So,
current trends lean towards automation of employer-candidate and employer-employee relationships
. While legal efforts and candidate/employee distaste might drive change, until that happens, job seekers need to know they might be: 1. Subjected to biased assessments by prospective employers 2. Spied on by current employers
HR Technology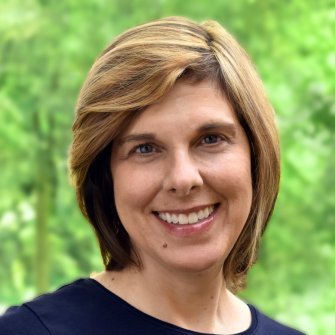 Shelley Piedmont, Career Coach, Career GPS, LLC
A trend I believe will continue in 2022 is companies
investment in HR technology
. Recruitment departments are running very lean, and organizations are trying to figure out ways to make their recruiters as productive as possible. So as a job seeker, you will see more HR tech in play, such as
the use of chatbots to answer questions and video interviews. Artificial Intelligence likely will have a more significant role in screening resumes and skills testing
. While many job seekers do not like these changes and feel the process is impersonal, I do not see them going away. I hope that companies look at their processes and make smart decisions about where HR tech can enhance the recruitment process and the human touch needed for a great candidate experience.
Proper and Formal Communication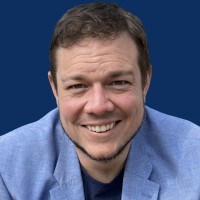 Matt Warzel CPRW, President, MJW Careers LLC
Demonstrate proper communications. Improper communications are a big red flag to hiring managers. I see a lot of job seekers who quite frankly have not built up enough business acumen and their written and verbal communication makes it obvious. Quick sentences like, here s my resume, what do you think? without even an introduction or a thank you at the end is frustrating for hiring professionals, recruiters, and career coaches/resume writers like myself. Act proper. Act like you don t know this person because you don t. No one owes you anything, so treat every interaction like you re meeting an important person. Also, misspellings in written communications aren t showing attention to detail. With that said, being detail-oriented would be the second way. Make sure your branding and message are on point, but also ensure you dot the I s so-to-speak because you only get that one chance to make an impression!
Dear Future Employer: You No Longer Define Me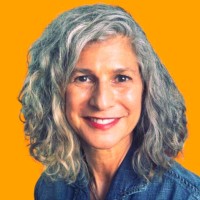 Loren Greiff, Founder and President, PortfolioRocket
The definitions of leadership, work ethics, safety and achievement have been under re-examination for the past two years. 2022 promises to be a continuation of right-sizing with an increasing intolerance for old and accepted abuse. Call it the death of the hustle, or the pendulum swing to employee empowerment, but
work is no longer the meaning of life.
For jobseekers this means more attention to whiffs of an unhealthy work culture that doesn t factor in:
Time Over Place
2021 was about convincing bosses to let people choose where to work, 2022 will focus on when we work (Wired Magazine 12.06.2021) The reshaping of working hours and the autonomy to structure work to fit life vs. life to fit work will mean Next year will mark a step away from traditional hours to nonlinear days, says Andy Wilson, director of Dropbox UK.
Do You Speak My Love Language?
Forget the ping pong tables and other weird perks. Care about me! According to Perkbox s research of +1500 employees, 2022 will be linked to perks outside the office like discounts on dining and travel. Another study showed that younger workers crave two types of respect:
Being valued as a team member.
Being respected as a person who has a life outside of work
Will You Accept All Me For Who & Where I Am?
For the first time, there s the potential for five different generations to be in the workplace at the same time, spanning traditionalists (born 1927-1946) to Generation Z (2001-2020). Jobseekers will want clarity on how will I be managed in this multi-generational workforce and do you know the difference to be able to manage differently? Purely focusing on data risks forgetting about the individual in those groups.
WORKPLACE CHANGES
Working Mothers Won t Be Ignored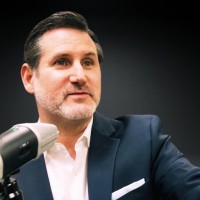 Jack Kelly, CEO, The Compliance Search Group and Wecruitr.io
During the pandemic, public schools closed and kids were sent home in states including New York and New Jersey. Working parents bore the brunt of this decision. Their lives were instantly turned upside down. Parents faced a frustratingly brutal dilemma—do I keep my job or take care of the children? It was reported by the National Women s Law Center that between August and September 2020, over 800,000 women left the workforce to look after their children. With the Omicron variant starting to surge, and a number of colleges shutting down and sending students home or told to work remotely, it s only a matter of time until this happens to public schools again. Instead of risking the loss of working mothers who may pull out of the workforce, progressive, forward-thinking companies will be proactive. The businesses will offer flexibility and possibly child care assistance via extra compensation. If the company is large enough and has sufficient resources, they might consider starting their own internal childcare facility to help out working parents, particularly, working moms.
Hybrid Is Healthy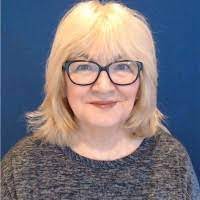 Annette Richmond, Executive Resume Writer / Brand Strategist, career intelligence Resume Writing and Career Services
Hybrid workplaces and remote work continue as health and well-being remain top of mind. Remote work had become more prevalent before COVID; now that people have experienced
the positive impact flexibility can have
and proved they can be as productive WFH, I think the tide has permanently shifted.
More Video Layoffs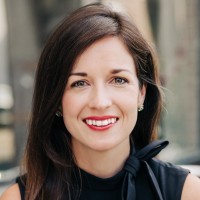 Sarah Johnston, Founder of Briefcase Coach and Co-Founder of Job Search Journey
Despite the backlash that Better.com received, I m predicting that impersonal video layoffs will be on the rise in 2022. Downsizing happens to good, hard-working people ALL of the time. Roughly one-in-five American workers have been laid off during the last half-decade. Often, it has nothing to do with individual performance and more to do with business results or predictions. If you get pink slipped-in person or over Zoom- do not sign the slip without reading it. It s possible that you can negotiate your severance or even ask for a stipend for job search support.
The Robots ARE Coming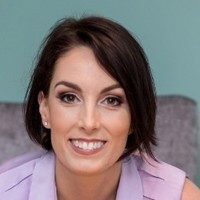 Jessica Sweet, Wishingwell Coaching
We always knew this was true, but I believe it s being hastened by the pandemic and its aftermath. From supply chain issues to workers not wanting to do service jobs,
robots will take over what were once human functions
. This will mean that we will all have to learn and evolve quickly.
Reimagining Healthcare & Education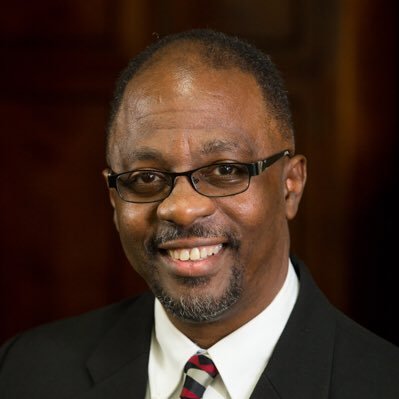 Mark Anthony Dyson, Career Writer, Thinker, Speaker, The Voice of Job Seekers
The healthcare and education industries are feeling pressure from several different areas. Creative career change as independent contractors rather than employees coming from these fields. Most of us grew up with the present system, and it s breaking organically. 1) Nurses and other healthcare professionals who provide bedside care leave the beside in record numbers. COVID has exacerbated a long-term problem of pay disparities, unfair pay, the threat of new COVID variants, and many other reasons. 2) Teachers face threats of being overworked, teacher-to-student ratios, and safety. Both systems rely on the same infrastructure they used for many years requiring people to fill seats (or beds) to get paid. Both also require licenses to work and have loosened the reins to those who retired to help with understaffing. More problems will be exploited since someone cannot do these jobs without licensure. Somehow technology, specifically,
Artificial Intelligence will need to be implemented to compensate those leaving those industries
. It remains to be seen if nurses and teachers can be replaced to outplacement at the bedside and the classroom. Where would teachers and nurses use their skills to provide the human touch needed, especially during a pandemic?
Since a complete shift will be slow, a significant mind shift in training for the future is imminent.
Corporate Culture Is Crazy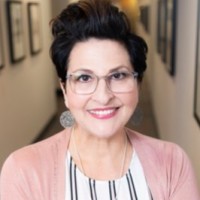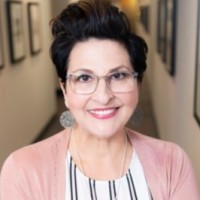 Brenda Abdilla, Executive & Career Coach, Management Momentum LLC
Corporate America is Crazytown. Crazytown is when your boss is not normal—like a control freak, or completely ignores you, or throws you under the bus constantly or even a little psychotic. Crazytown is also when companies behave erratically, or the leadership seems completely out of touch with reality. This can be due to an upcoming merger, pressure from investors to return to pre-COVID revenue or just a terrible culture. The reality is that as professionals we need to accept the fact that there are very few ideal cultures out there. You can be working at your dream job but the existence of a narcissistic or micromanaging boss can make your work a living hell—just like that. In my 2020 book Outsmarting Crazytown, I talk about the four things that professionals can do to leverage their skills despite the craziness. The first is to
manage stress
like a boss. Ten minutes of mediation is not going cut it anymore. The second is to self-evaluate and
look at your strengths and gifts
in a new way (I call this your Career Superpower). The third is to
evaluate your blind spots
. And finally,
activate your brain and your network
. You probably have more of a network than you think. But now I am adding a fifth essential ingredient to navigate your professional career. It s going to be all about the
CONTRACT
. Having a solid employment contract is now critical if you want to leverage your skills. This employee s market might allow you to negotiate a solid severance package, remove the non-compete clause and possibly even allow you to weigh in on the hiring of peers. Today s savvy employee has a contract. Try it.
Loose Ends
Every company has its own intricacies. Each industry has special needs. Even individual jobs/roles have unique requirements. Before you start searching for a new job, take time to research your desired job, industry and company so you are familiar with what they need and how they hire! The post
22 Job Search Trends and Predictions for 2022
appeared first on
Career Sherpa
.
Source